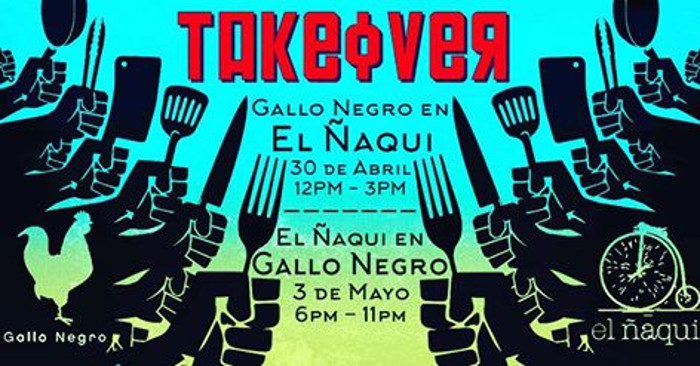 How cool is this; Gallo Negro Restaurant & El Naqui Food Truck, in a restaurant / food truck takeover.
This Saturday April 30 Gallo Negro will takeover the running El Naqui food truck with a special menu for the occasion. Then on Tuesday May 3, El Naqui will return the favor and will be cooking up a storm at Gallo Negro's Taco Tuesday Night.
If this peaks your foodie interest and I am certain it will; then check out the menu offerings below.
On Saturday April 30, the Gallo Negro menu at El Naqui from 12-3pm includes:
Ñaqui de KFC: Fried Chicken Tenderloins, Gochujang, Kewpie Mayo, Daikon.
Calvados Pasta: Mushroom, Apple and Sausage Cream Sauce.
Pastelon de Longaniza de Orocovis a La Bolognesa with Parsnip Puré & Queso Mozzarella
Sopa: Japanese Curry Tomato Soup with Coconut and Crème Fraîche
On Tuesday May 3, El Naqui's Taco Tuesday menu at Gallo Negro from 6-11pm includes:
Brisket Burnt Ends Taco with Mole BBQ / Roasted Corn Relish
Smoked Berkshire Pork Belly Taco, Cucumber / Cilantro Relish / Hoisin
Pulled Chicken Sopes, Mole Verde / Refrito Cunbao / Cotija
Tortilla Strips Chilmole Pork / Pickled Jalapeño / Smoked Gouda Bechamel / Crema de Aguacate
This is a really cool idea and one that is sure to be a huge hit with their fans. For those of you less familiar with Gallo Negro and El Naqui I urge you to check them out; you will not be disappointed.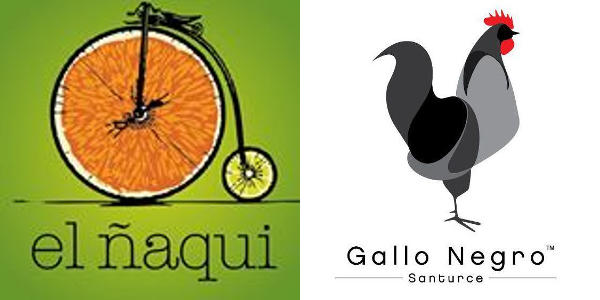 Where to find them:
El Naqui Takeover
When: Saturday April 30, 12-3pm
Location: Opposite The Puma Gas Station and Horreo V. Suarez (before Metro Office Park), Guaynabo
GPS: 18.413458, -66.105324
Regular Hours: Mon – Fri 11am – 3pm (Fri evening 8:30pm to late in La Hacienda Meet Center Parking, Altamira, Guaynabo)
Parking: Yes
Tel: 787-407-3737
More Info: Facebook
Gallo Negro Takeover
When: Tuesday May 3, 6-11pm
Location: 1107 Ave. Ponce de Leon, San Juan
GPS: 18.451819, -66.075953
Regular Hours: Tue-Thu 6:00pm – 12am, Fri 5pm – 1am, Sat 6pm – 12am, Sun 11am – 3pm
Parking: Street Parking
Tel: 787-554-5445
More Info: Facebook