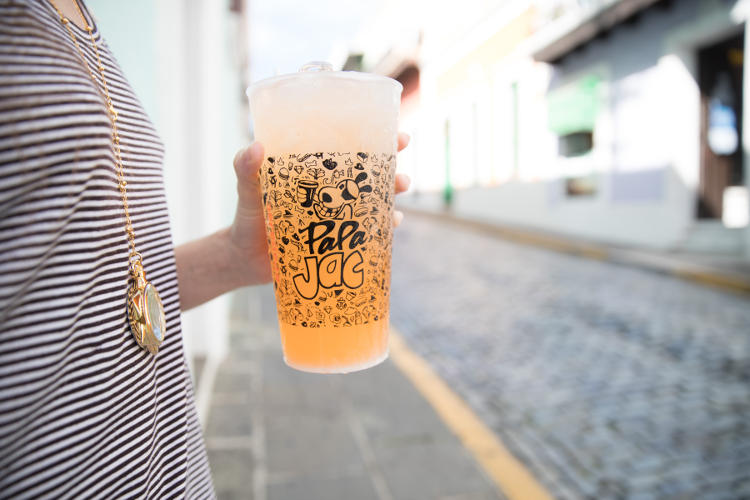 Iconic Puerto Rican Cocktail Papa Jac Celebrates 25 years @ the San Sebastian Street Festival
Since the creation of its original formula in 1992, several generations have enjoyed the fiestas of Calle San Sebastián with Papa Jac and its refreshing flavor and distinctive glasses that each year are designed to make this a drink remembered by all.
Several artists such as Bikismo, Sofia Maldonado and Radames "Juni" Figueroa have designed some of the arts that adorned the glasses of the favorite drink of the San Sebastian Street Festival and this year when you buy Papa Jac Original Recipe or the new Sangria flavor in the Sanse 2017, you can get the 25th anniversary collectible glass, so you can take the party back to your house, because Papa Jac is now also available throughout Puerto Rico.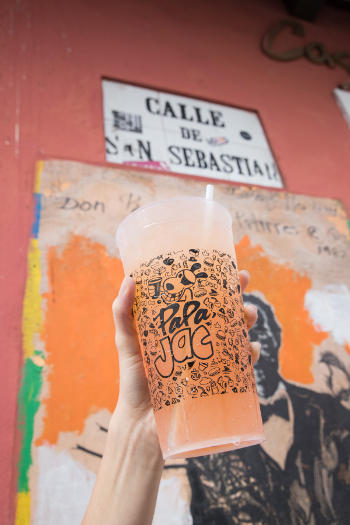 "Recently, Papa Jac began to be distributed in pouches, being more accessible for the consumption of all throughout the year. Papa Jac's roots are in Old San Juan, between art and music, so we continue with the tradition of the characteristic vessels and what a better time to celebrate its recognized trajectory of quality than in its place of origin, "said Nicole González, brand manager of V. Suárez & amp; Co.
Papa Jac is the first cocktail made in a bar of Puerto Rico and distributed commercially and is available in its original flavor and its new sangria flavor
Get your glass, collect it and join the celebration of 25 years of Papa Jac.
History of Papa Jac
In 1991, Juan Pablo Rodríguez, a young entrepreneur and music lover, fell in love with an emblematic local of Old San Juan (now known as Don Pablo). With the original idea of ​​setting up a store, he changed his mind and decided to develop a bar. During his travels to New Orleans, as a university student, he was attracted by a renowned drink from that place, which inspired him to create Papa Jac. A cocktail served in an attractive design glass, with a fun logo and that could be consumed with "refill", for less cost. An innovative concept never before seen on the island. This combined with a refreshing taste, which includes parsley juice and a blend of delicious liqueurs were the formula for immediate success.
In 1992, Papa Jac had already become the favorite cocktail of the visitors of Calle San Sebastián. It was precisely in that year (1992) that the San Sebastian Street Festival took place, a world-class event that brought together hundreds of thousands of people in San Juan. Papa Jac was the most requested cocktail during the regatta and exposed his quality and sanjuanero spirit to hundreds of thousands of people who participated.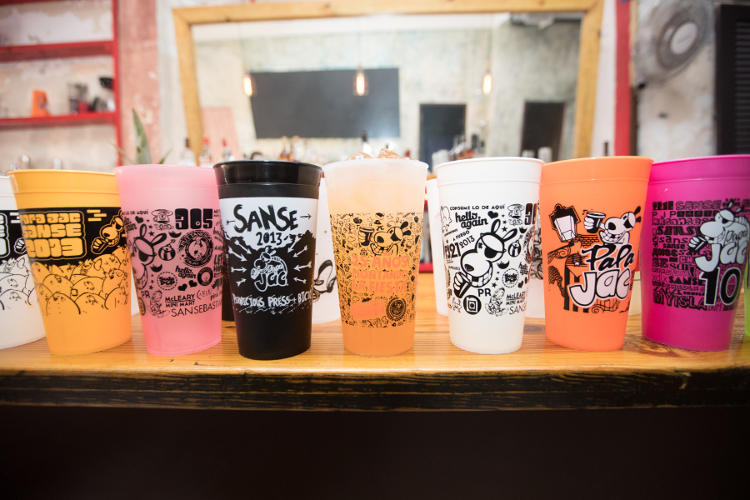 A whole generation grew up with Papa Jac. Synonymous with nostalgia, good times and unforgettable memories. More than 20 years later, Papa Jac is still the favorite cocktail of the fiestas of San Sebastián street and of the visitors of San Juan.
Papa Jac is the first cocktail made in a bar of Puerto Rico, to be bottled and manufactured for the enjoyment of the local public. Today, Papa Jac, in its original flavor and new sangria flavor, is ready to move the spirit of San Juan to the rest of the Island, through its distribution agreement with V. Suárez & Co.
Check out Papa Jac on Facebook
Source: Press Release