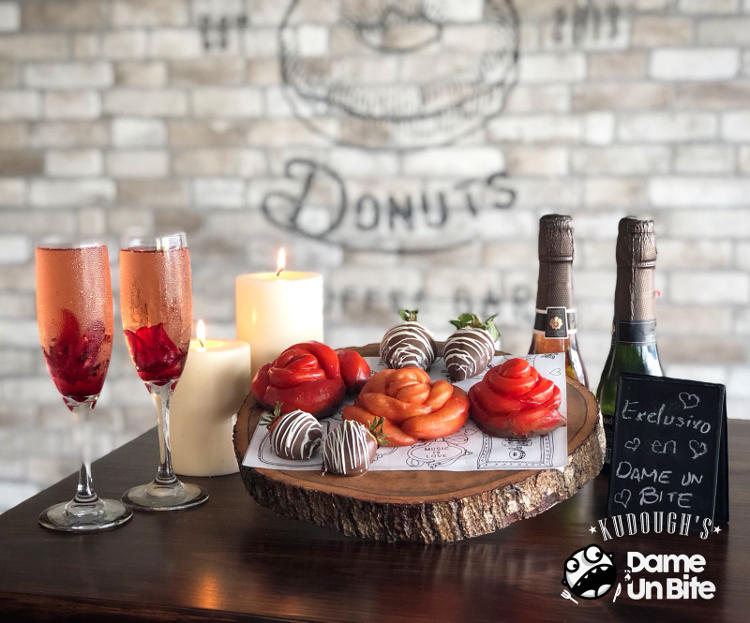 Kudough's Donut and Dame Un Bite brings you a different, exclusive and delicious experience for this Valentine season
Press Release: This Valentines Kudough's Donuts presents its first seasonal package available exclusively through Dame Un Bite.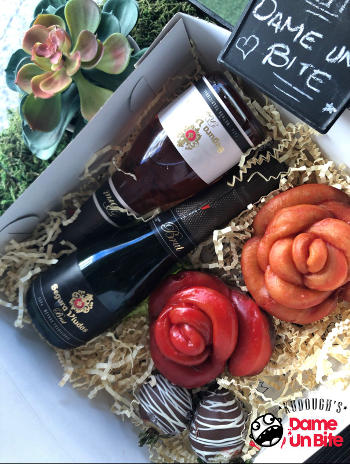 The Valentine's limited edition pack includes two sparkling wines Brut and Rosé, two strawberries dipped in Italian chocolate and two rose shaped donuts with a natural strawberry glaze and chocolate bottom,
Priced at $19.99. The package can only be purchased for delivery through the Dame Un Bite platforms (web and app) and is available for purchase from Friday February 9 to Wednesday, February 14.
"The Valentine season represents love and friendship, that's why we decided to have everything double, so that people can share it with another special person " said Ben Castro, Co-Founder of Kudough's Donuts.
It is with this intention of sharing that both Puerto Rican companies come together. "The surprise of sending a beautiful detail like this, makes this experience a more special one. You can even
order it for yourself and get excited when it arrives at your door. "says Ninoshka Rosado, Marketing Director of Dame Un Bite.
There are limited amounts of this Valentine's package and it will only be available until February 14.
Check out Facebook to find out more about Kudough's Donuts and Dame Un Bite