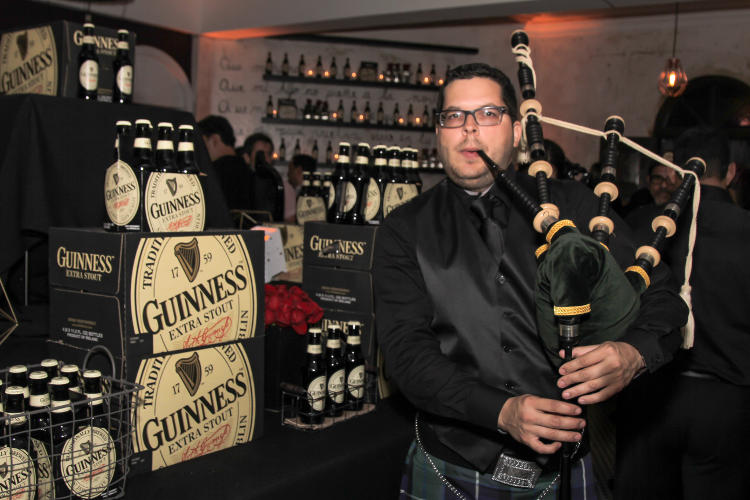 It's OFFICIAL; Guinness is available here in Puerto Rico.
Now it has been on sale for a few weeks on the island but last night was the official unveiling. Unfortunately TastingPuertoRico could not be at the press event, but it sounds like it was a fun night.
Guinness, the world's best-known dark beer, is now available in Puerto Rico in its Extra Stout variant. With touches of toasted malt, chocolate and hops, this Irish beer has a distinctive taste, and character..
Guinness Extra Stout was first made in 1821 at St. James's Gate Brewery in Dublin, Ireland, when Arthur Guinness Jr. sought to create his own formula of Superior Porter, a dark style developed in London based on brown malt beers. Since then, the Extra Stout has become the favorite of many and serves as a precursor to other innovations of the brand.
"We are very excited about the arrival of this iconic beer. Guinness has over 250 years of history, is distributed in over 120 countries worldwide and sells more than 10 million pints of beer a day. Now Puerto Rico will be part of this tradition, "said Nicole Gonzalez, senior brand manager for V. Suárez & Co.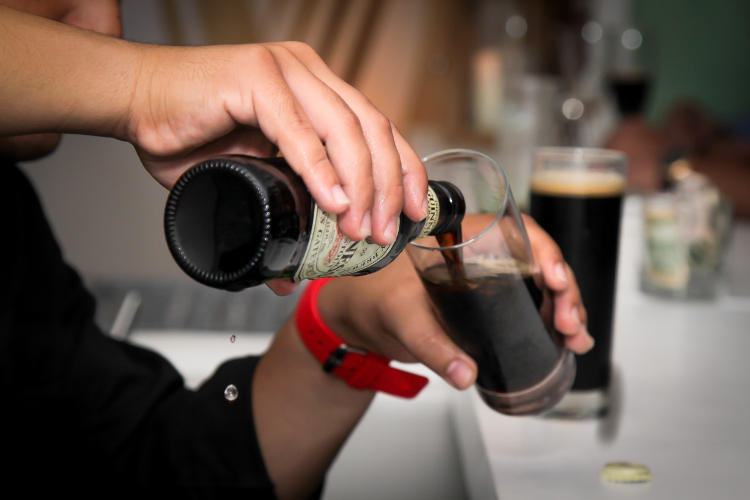 A select group of guests and lovers of artisan beers celebrated the arrival of Guinness to the Island. Attendees were greeted by the bagpipe, in a dark environment where they tasted the Guinness Extra Stout from a perfect serve. The perfect serve consists of serving the beer up to three quarters of the glass at a temperature of 37 to 42 ° F at a 45 degree angle, then the beer is allowed to stand for 119.5 seconds and then served up to the top with the glass in complete vertical position.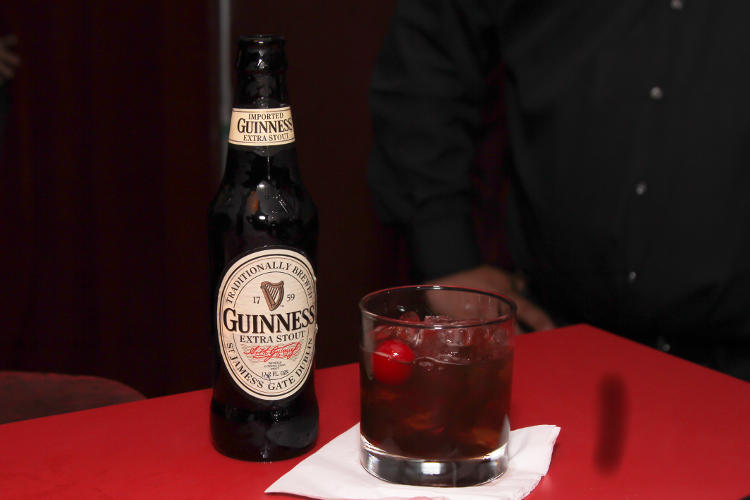 Guests had the opportunity to enjoy delicious cocktails made with Guinness Extra Stout as their first ingredient. Among these cocktails was the Wilde Old Fashioned, a perfect blend of Guinness and bourbon whiskey and Newly Minted with Guinness and white crème de menthe.
The welcome cocktail Black Velvet, a perfect combination between Guinness and champagne Jaume Serra Cristalino, was the favorite of the night.
Chef Héctor Rosa, from Soda Estudio de Cocina, produced an exquisite tapas menu inspired by Irish gastronomy but with a modern twist, such as a Guinness-reduced deer stew and a Guinness-style chocolate flan.
The music of the iconic harp was fused with the drums, to give the perfect touch to the evening. The rest of the night was enlivened by the band Vía Urbana and DJ Víctor Carmona.
Guinness is manufactured by DIAGEO and distributed by V. Suárez & Co., Inc. Guinness Extra Stout is available in establishments and restaurants throughout Puerto Rico in 11.2 oz bottles.
Guinness Facts
The St. James's Gate Brewery lease is 9,000 years, of which 258 have passed.
Guinness was one of the first breweries to print and label their bottles to make sure the taverns did not mix several black beers and pass them off for Guinness.
Guinness was the first brewer to employ scientists to create the perfect formula. Michael Ash was one of those first scientists hired and invented the world's first nitro beer, the Guinness Draft.
Source: Press Release