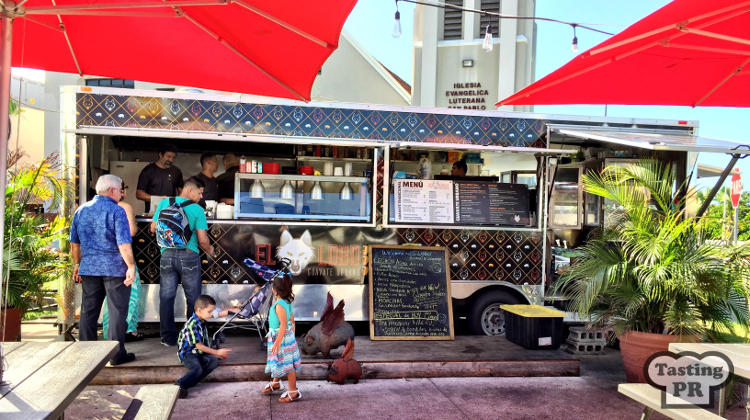 El Lobo Guavate Urbano Food Truck brings Guavate to Old San Juan. That's right, you can get your fill of delicious Lechon (on Weekends mainly) without having to drive to Guavate.
Now let me say this, if your are looking for the full blown amazing lechon experience and you have the time, a trip to Guavate is highly recommended, but if you can't make it to Guavate, then El Lobo Guavate Urbano on the outskirts of Old San Juan is a must try.
Located at the Shell Gas Station just passed El Hamburger on Avenida Luis Munoz Rivera Rt 25R, El Lobo Guavate has been serving up Lechon and Puerto Rican staples since December 2015.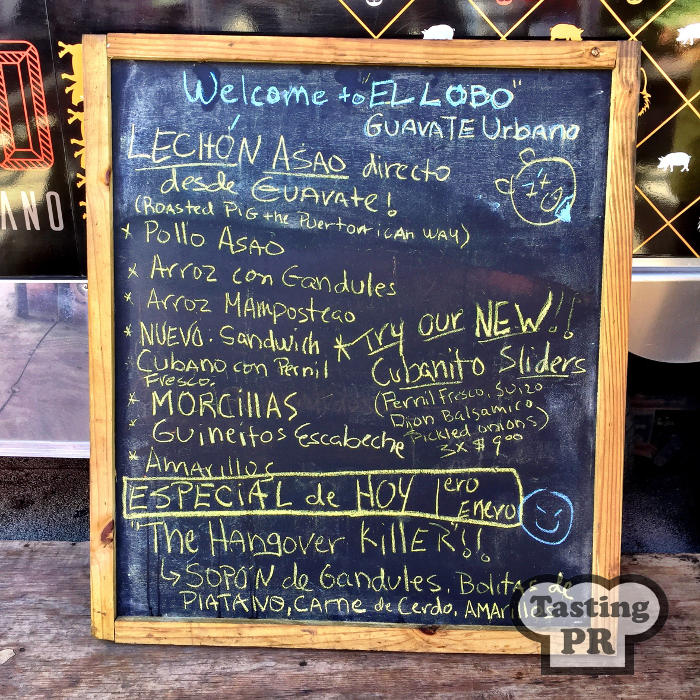 The food truck is easily accessible on the way into Old San Juan and has great ocean views, several picnic tables and as an added bonus the Shell Gas Station has a decent selection of craft beers.
Lechon is typically available on weekends and holidays but don't despair if you can only make it during the week as their daily specials menu showcases popular Puerto Rican dishes. Think; Fricase de Pollo, Canoas Relleno, Biftec Encebllao, Arroz Mamposteo to name a few.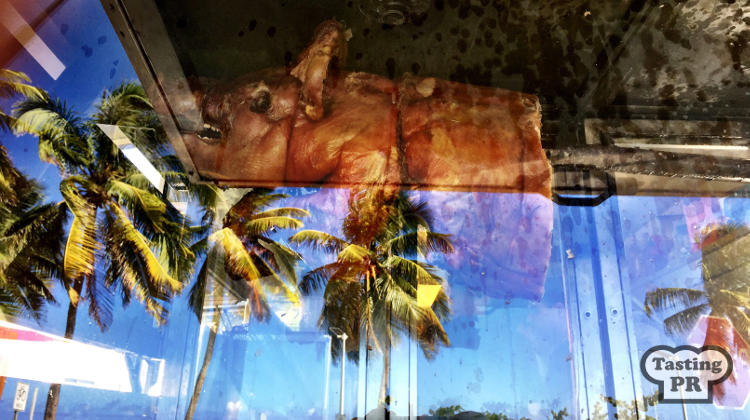 Their regular menu includes:Homemade Empanadas, freshly made Sandwiches, Guavate Style Tacos and more.
We visited a few weekends ago and loved it.
The Morcilla were right on point. Packed with flavor and just the right amount of spice. So good we had seconds…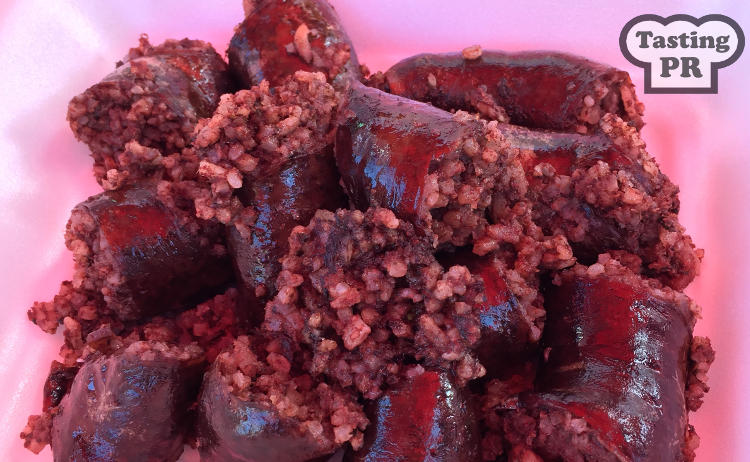 The Lechon was tender, juicy with finger licking crispy pork skin. It was definitely as good as the Lechon that we have had in Guavate.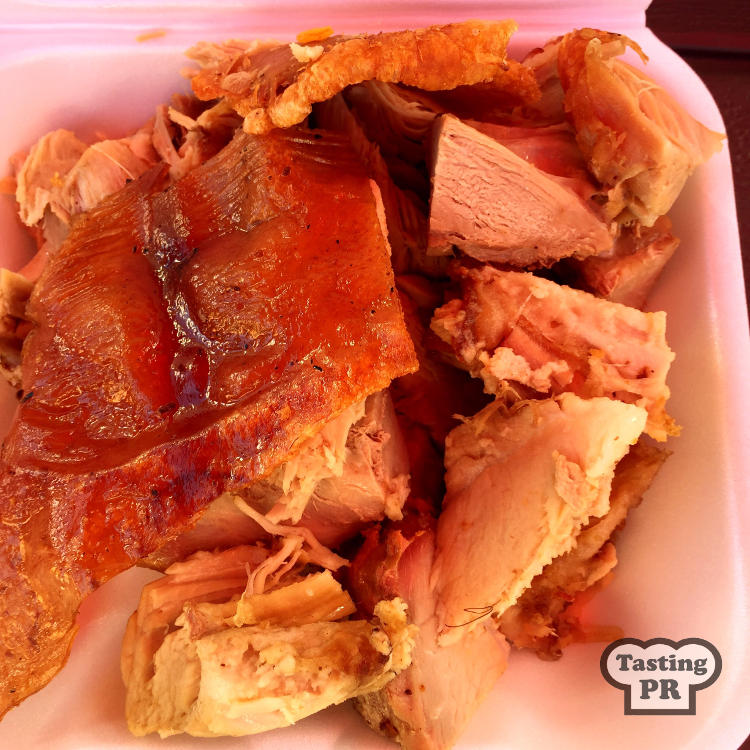 The Arroz con Gandules was an excellent compliment to the Lechon. Well seasoned and just super tasty.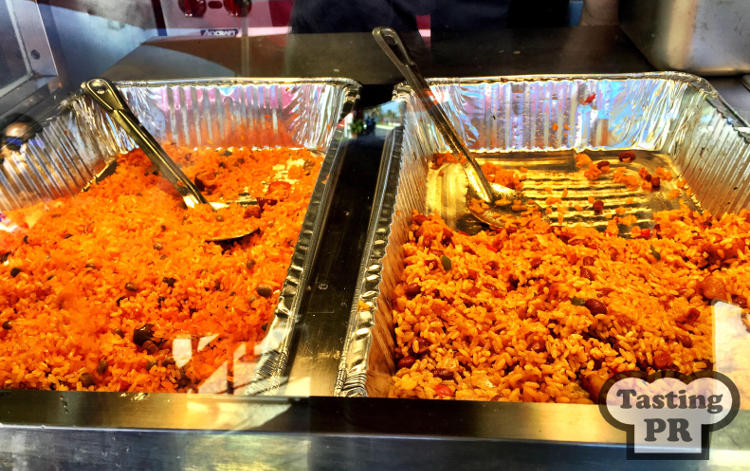 Will definitely be back to try out the empanadas and tacos 😉
El Lobo Guavate Urbano
Location: Shell Gas Station, Avenida Luis Munoz Rivera, Rt 25R
GPS: 18.465545, -66.096338
Parking: Yes (limited)
More Info: Facebook