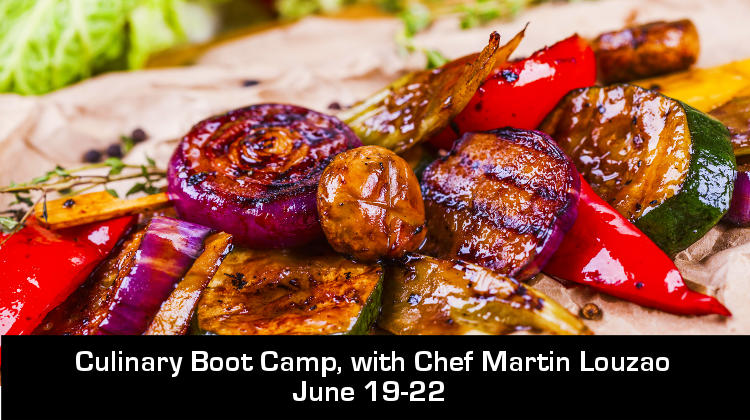 Culinary Boot Camp is a new cooking course that Chef Martin Louzao and Atelier Cocina Abierta are offering this June,
The boot camp runs over 4 consecutive days hence the 'Cook like a Chef in 4 days'. The camp will run from Monday June 19 until Thursday June 22 from 10am – 3pm daily. Each day will focus on one particular food group and you will learn all about that group and the 'behind the scenes secrets to having your dishes become chef-grade'
Learn by the hands of Executive Chef Martín Louzao in this intensive 4-day Culinary Boot Camp, the fundamentals of cooking and culinary techniques. It's the perfect course for those looking to learn or refresh solid skills and create some tasty recipes
Daily Schedule
Monday – VEGETABLES: Leaves│ Roots │ Fruits │ Bulbs
Tuesday – CARBOHYDRATES: Dry Pastas │Stuffed Pastas │Risotto │Bread
Wednesday – FISH & SEAFOOD: Salmon │ Scallops │ Octopus │ Oysters
Thursday – MEATS: Steak │ Chicken │ Pork │ Lamb
The Culinary Boot Camp with Chef Martín Louzao is priced at $400 and includes 4 Day Workshops, 4hrs Each Day, Eat-in, wuth Continental Breakfast and free valet parking included in the price.
Culinary Boot Camp aka Cook like a Chef in 4 days
When: Monday June 19 until Thursday June 22 (10am – 3pm)
Cost: $400pp plus tax
Location: Atelier Cocina Abierta
GPS: 18.455030, -66.070675
Parking: Free Valet Parking
More Info: Website