The Puerto Rico Coffee & Chocolate Expo is the biggest event in the Caribbean for coffee & chocolate lovers and this year it runs from September 10-11 at the Puerto Rico Convention Center
The event brings merchants, coffee and chocolate lovers and families together under one roof to enjoy the culture and flavors of both industries. With over 150 exhibitors presenting coffee, chocolate and other complementary products the annual gathering fills the convention center with intense aromas and flavors.
During the the 2 day event it is expected that around 17,000 coffee and chocolate lovers will learn and taste the best that the industries have to offer. Along with tastings there will be culinary arts demonstrations, baristas, bartenders, contests, crafts and entertainment for the whole family.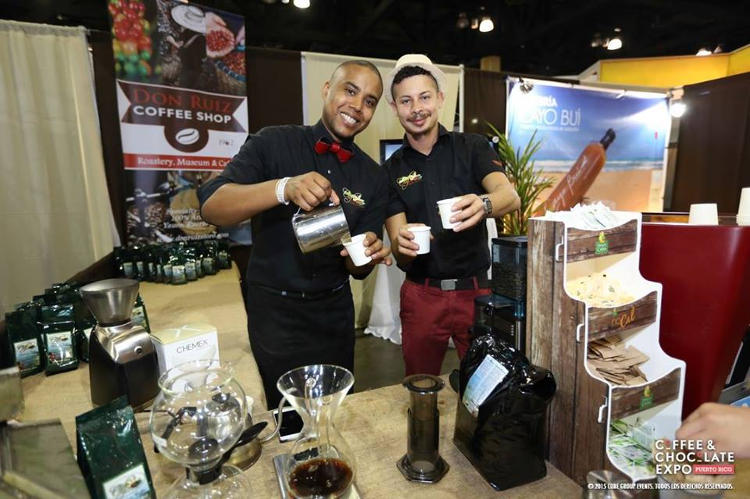 In addition, attendees will have the opportunity to participate as judges and vote to select the best coffee in the participating brands "The Best Coffee – People's Choice Award" and select the best chocolate sculptures in the "Chocolate Challenge ".
The "Coffee & Chocolate Academy" will offer a series of educational programs that will give the
public the opportunity to deepen their knowledge of coffee and chocolate through various courses and workshops including:
How to Prepare Coffee at Home
The objective of the workshop is to present the methods of preparation of coffee (french press, traditional coffee, fretwork and machine espresso home) and how can properly use these devices to make a cup of coffee as all an expert.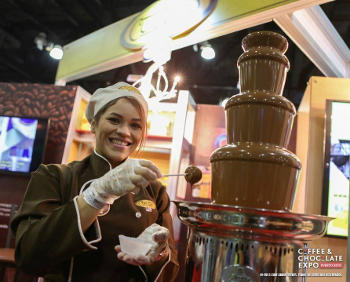 Barista 101
Aimed people without previous experience in handling espresso machine, grinders and other equipment for making coffee. Topics covered in the course: story about coffee, shop seed to cup, theory barismo, handling espresso machine, adjust mills, looking for the perfect espresso, steaming milk, shot cup and basic maintenance
Matching Wine and Chocolates
Aimed at wine and chocolate lovers,tIt Includes: Five classes of wines accompanied by five Bajari Handcrafted Chocolates with explanations of both products and brief introduction to the world of chocolate.
And much more
Coffee & Chocolate Expo 2016
When: September 10-11, 2016
Where: Puerto Rico Convention Center, San Juan
GPS: 18.454068, -66.091951
Parking: Yes
More Info: Website
Photos: By Coffee % Chocolate Expo