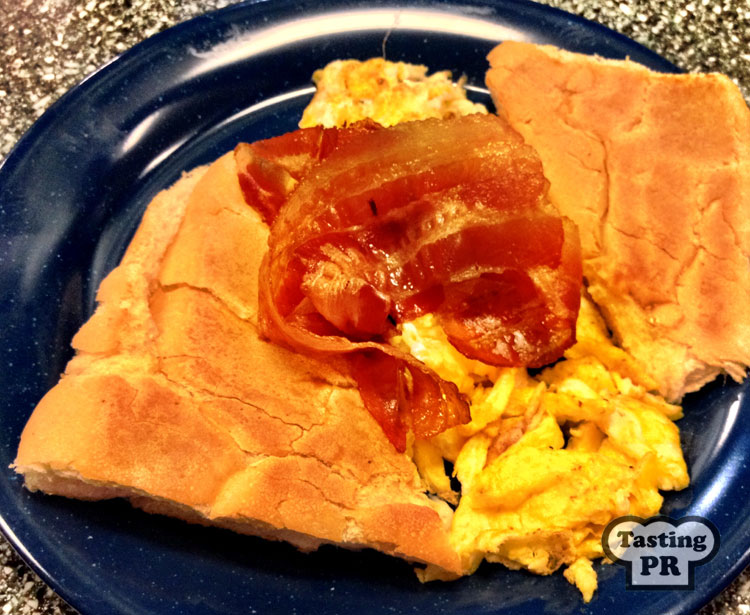 I've lost count of the times I've walked past Café Monlin and thought to myself 'I really need to check this place out' and finally I have. The place is very popular, so being in Old San Juan early a few weeks ago, I made it my mission to check out breakfast at Café Manolin.
The place is old school, it's been serving locals and visitors to Old san Juan for around 60 years. It has an old school theme, old school vibe and old school personal service. The diners U shaped counters are also a little unique.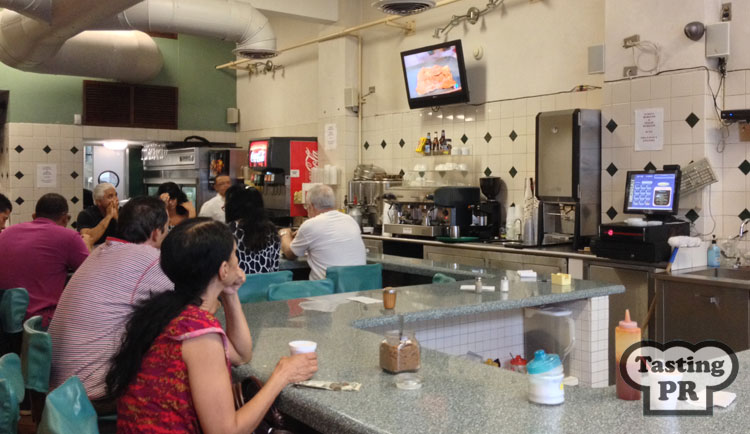 I grabbed a seat at the counter (you can also grab a table if available) and checked out the menu.
The menu is nothing fancy, eggs how you like them, various breakfast sandwiches, Puerto Rican pastry's, fresh juice and coffee; all at very reasonable prices.
I ordered the Revoltillo with tocineta and tostada (scrambled eggs with bacon and toast) and a coffee.
The breakfast was tasty and for the price, you can't go wrong. They also serve a decent cup of coffee. My only regret; I did not try the Pastelillos de Queso (Hot Cheese pastry). But that will be remedied at the next visit.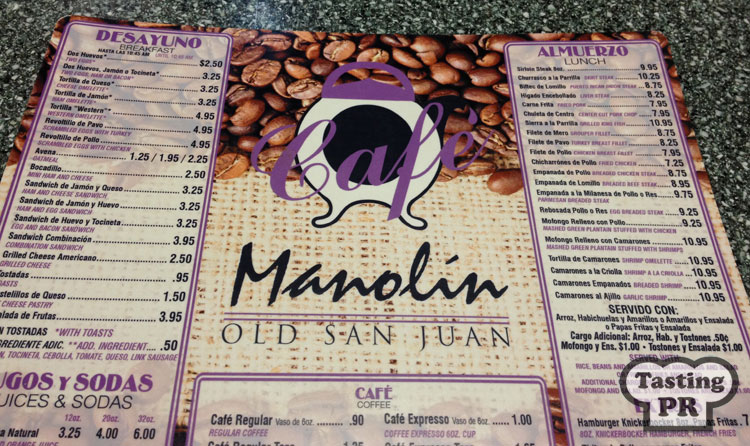 Café Manolin's lunch menu includes typical Puerto Rican dishes; Churrasco, Biftec, Carne Frita, Empanada de Pollo and more. All come with a choice of typical side dishes; arroz, habichuelas, tostones etc, and again the prices are good.
Café Manolin is very popular with locals and visitors, so be prepared for a wait.
Additional reviews: Tripadvisor, Yelp and Foursquare

Café Manolin
Location: 251 San Justo, Old San Juan
GPS: 18.464912, -66.115212
Parking: No, but several parking garages nearby
Tel: 787-723-9743
Website: www.cafemanolinoldsanjuan.com
Find on Google Maps