As part of the movement to elevate the culture of mixology and local cuisine, the leading global platform World Class Bartending has two unique events for the enjoyment of lovers of perfect pairing dinners.
The World Class Pairing Events will take place on Friday 26 January @ 1919 Restaurant in the Hotel Vanderbilt and Wednesday January 31 at Musa Restaurant in Santurce.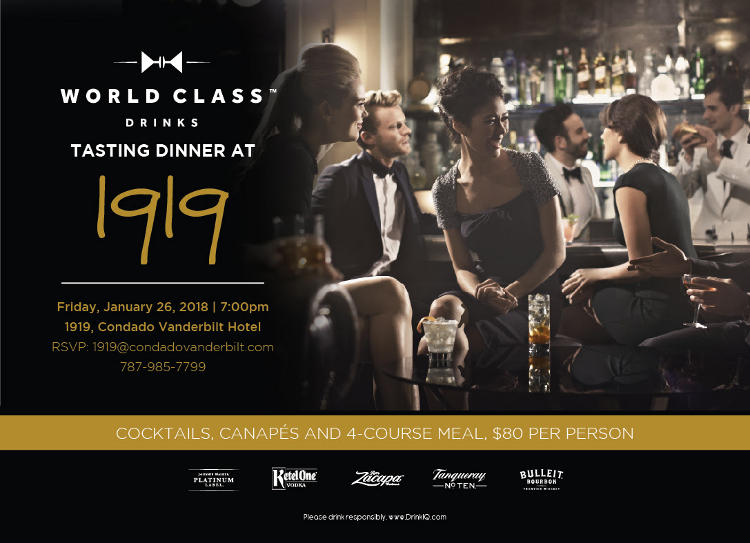 Cocktails made with various liqueurs from the World Class Portfolio including: Tanqueray Ten, the Dutch artisan vodka Ketel One and Scotch whiskey Johnnie Walker Platinum will be the stars at the restaurant 1919 Vanderbilt Hotel. On this occasion Xiomara Rosado for Mendez & Co. has created an interesting menu of cocktails to pair exclusively with the menu created by renowned Chef Juan Jose Cuevas. The evening starts at 7pm.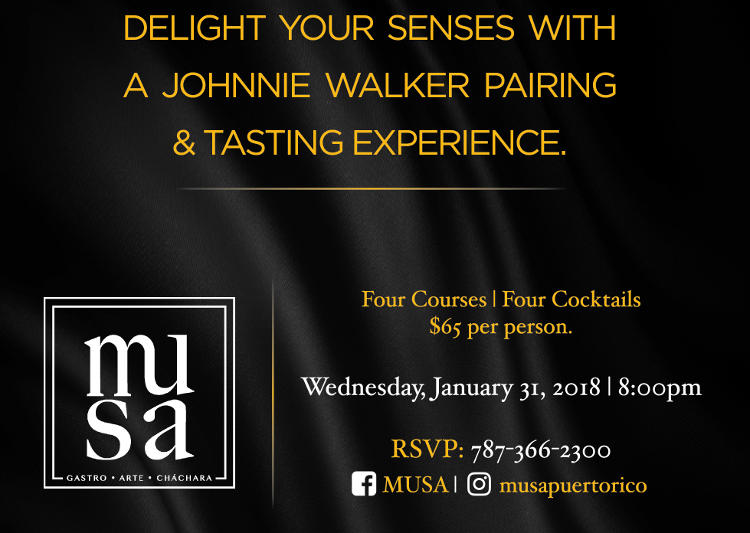 Creativity and passion characterize the restaurant's dishes at MUSA and the portfolio of Johnnie Walker Scotch whiskeys will star to create a unique atmosphere for pairing dinner on Wednesday January 31 starting at 8pm. Expert Jose Vazquez will lead a tasting to explore the Walker House portfolio including Johnnie Walker Black Label and Double Black, Johnnie Walker Gold Reserve and culminating in the ultimate expression of the portfolio, Johnnie Walker Blue Label.
To confirm your space at dinner you must communicate directly with each restaurant.
Mixology lovers can learn about this and other events through the community of World Class in Puerto Rico by checking out their Facebook page.