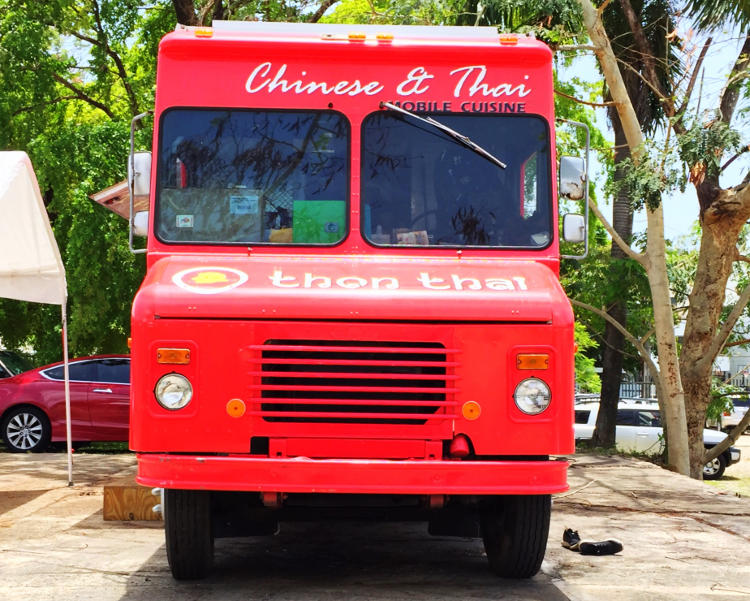 Chef Pedro L Parrilla is the man in the kitchen of the popular Asian Food Truck Thon Thai located near Metro Office Park (next to El Naqui) in Guaynabo. Open Monday – Fridays, 11am – 3pm Thon Thai offers a selection of Asian inspired dishes at great prices.
Arriving at Thon Thai you are immediately hit with the intoxicating aromas of Asian inspired dishes being expertly crafted from this little red food truck. Your eyes then scour the regular menu and daily specials leaving you with the tough decision; what do you try?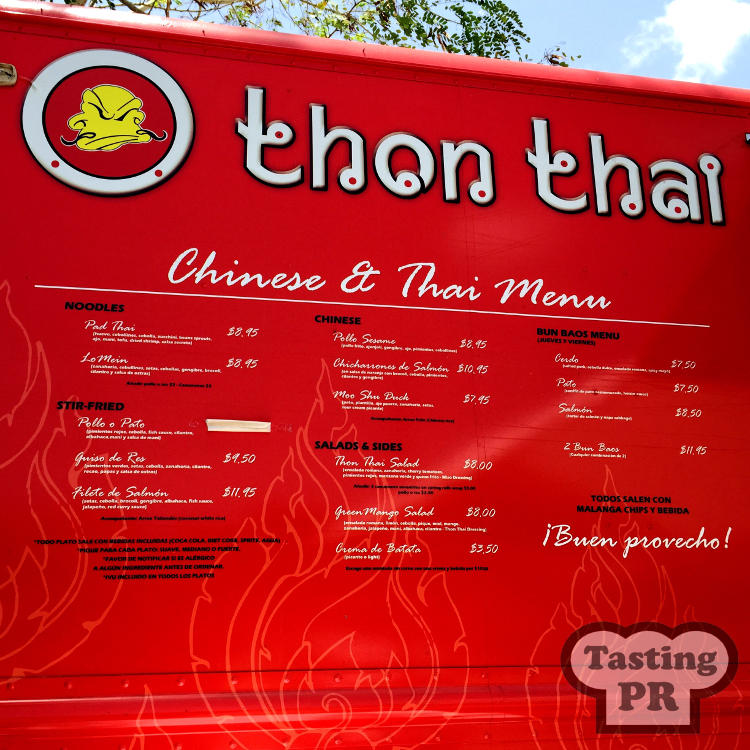 Thon Thai's regular menu includes popular Asian dishes: Pad Thai, Lo Mein, Stir Fries and Bun Baos a specialty of Thon Thai.
Chef Pedro L Parrilla also cranks out daily specials based on fresh local ingredients. Over the past few weeks if you had visited Thon Thai you would have had the pleasure to try mouthwatering dishes such as: St Louis Ribs with a Teriyaki BBQ Sauce, Dorado Fillet with Yellow Curry and Coconut Rice, Blackened Chicken Breast with Avocado Relish & mashed Yucca and Malanga; to name just a few.
Thon Thai's Bun Baos are a soft doughy bun filled full of either Cerdo (Pork), Pato (Duch) or Salmon. The Cerdo Bun Baos were excellent, the bun was soft and filled with an Asian infused pulled pork and an incredible spicy mayo. The dish was complemented by fresh malanga chips. Add a dash or two of their Thon Thai Pique (Hot Sauce) and you will leave happy.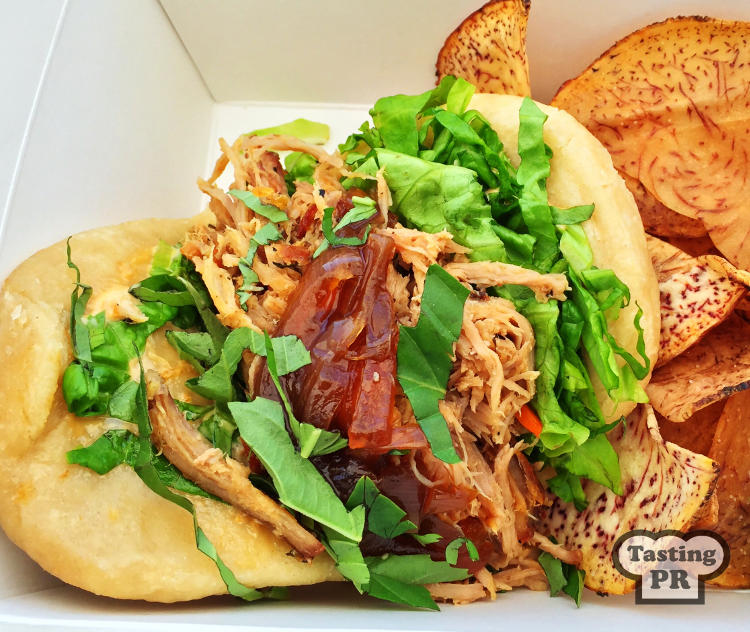 On my last visit I tried the special of the day; Mahi Mahi with Asian BBQ. The dish was packed with flavors; the fish pairing perfectly with the slightly tangy BBQ sauce and creamy mashed malanga.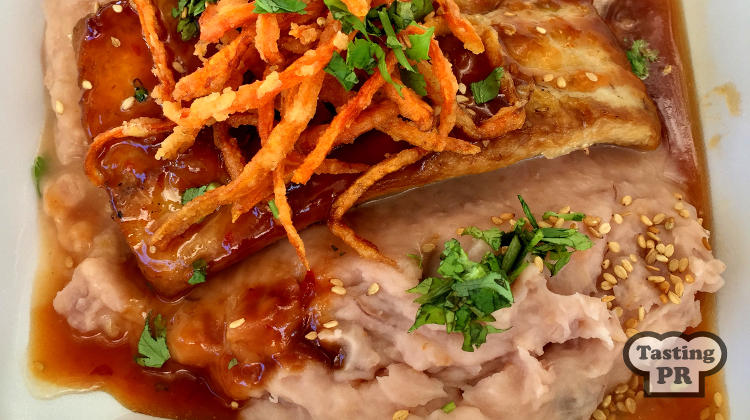 The food at Thon Thai is fresh, the pique sauce is awesome, the service is quick and the staff super friendly.
The Metro Office Park area has a great selection of Food Trucks serving restaurant quality food at great prices and Thon Thai is one that should try; you won't be disappointed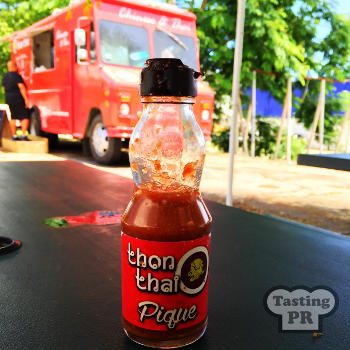 If you can't make it to their Metro Office Park location, then watch out for Thon Thai at one of the many food truck festivals that take place around the island.
For the latest information on specials and more check out Thon Thai's Facebook Page.
More photos of Thon Thai
Thon Thai
Location: Opposite The Puma Gas Station and Horreo V. Suarez (before Metro Office Park), Guaynabo
Hours: Mon – Fri 11am – 3pm
GPS: 18.413852, -66.105375
Parking: Yes
Tel: 787-219-3256
More Info: Facebook
Find on Google Maps