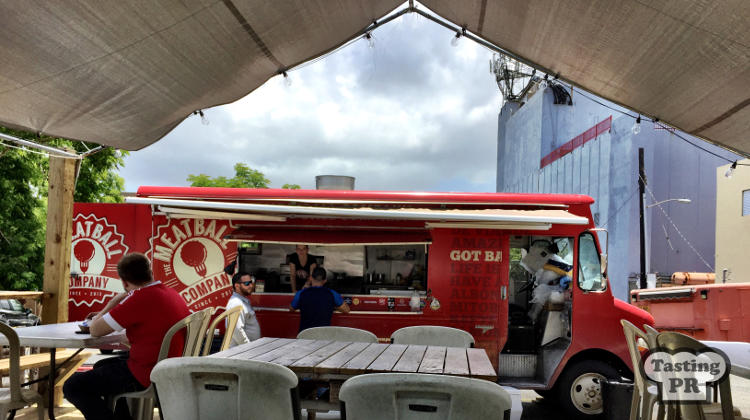 Finally, Finally, I made it to The Meatball Company :o)
This is one of the food trucks here in Puerto Rico that I have been dying to try for so long and now I can finally say 'I have tasted their awesome balls'…..
The brainchild of Yareli Manning and Jose Gonzalez, this little red food truck cranks out an amazing array of meatballs and is a must for anyone craving awesome food.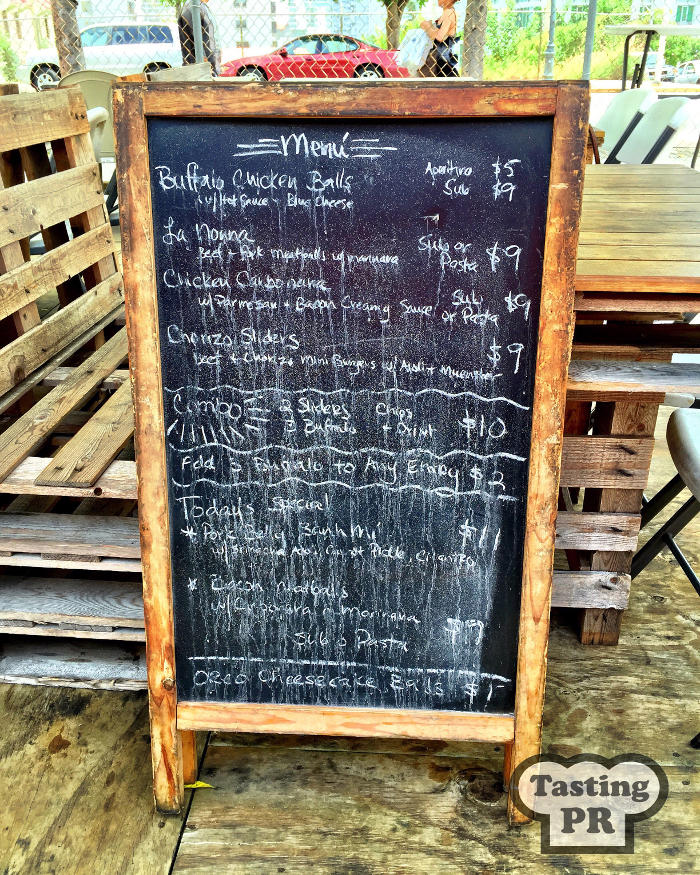 Established in 2013, the concept is straightforward and delicious; handcrafted meatballs, cooked to order in truly imaginative combinations, think:
Beef & Chorizo Sliders with Munster Cheese and homemade aioli served on a slightly sweet bread bun
La Nonna – Beef & Pork Meatballs served with Spaghetti or as a Sub with fresh marina sauce
Buffalo Chicken Balls with Blue Cheese
Chicken Meatballs with Carbonara
Banh Mi – Spicy Pork with Sarachi aioli
And don't forget the Daily Specials; watch out for:
Cubanito Sliders – Pork Belly, Ham & Beef with Swiss cheese and Mustard Aioli
Spicy BBQ Korean Meatballs with Wasabi Slaw
Bacon & Cheddar Meatballs
And so many more…
Feeling hungry yet?
Over the past few weeks I have made a couple of visits to The Meatball Company, and you should too.
On my first visit I tried their combo special: Chorizo Sliders with a side of Buffalo Balls, chips and a drink. The sliders were meatball perfection, moist, full of flavor and topped with melted muenster cheese, sitting in a soft slightly sweet bun; heaven. The buffalo chicken balls were equally tasty, covered in a spicy buffalo sauce that kicked them up a notch. For the price you can't go wrong.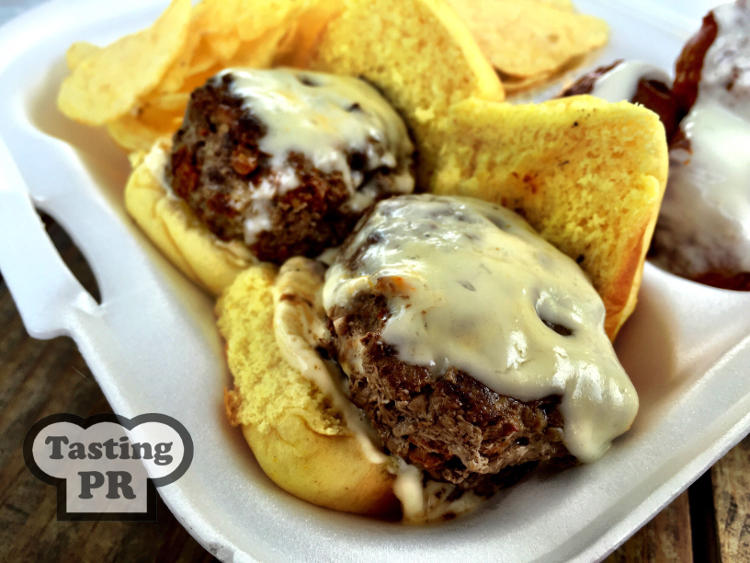 On my return, which will be one of many, I went for the La Nonna (a regular on the menu). Moist and delicious Pork & Beef meatballs served on a bed of al dente Spaghetti and topped with a light and tasty fresh marinara. You can also order the la Nonna as a Sub. The dish was excellent,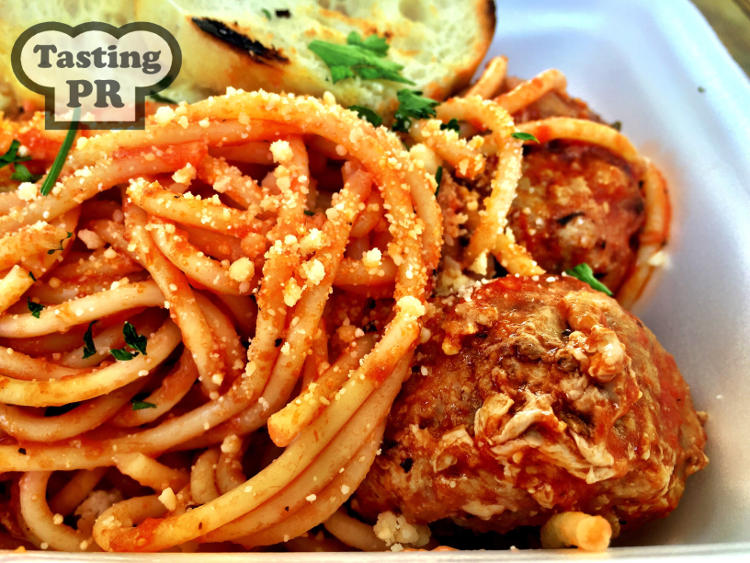 Yareli and Jose are super friendly and have a really cool vibe going on at the Miramar Food Truck Park. You can tell they really enjoy what they are doing and the put a lot of love into every dish they serve. Dishes are cooked to order so if you are pushed for time, call ahead and place your order.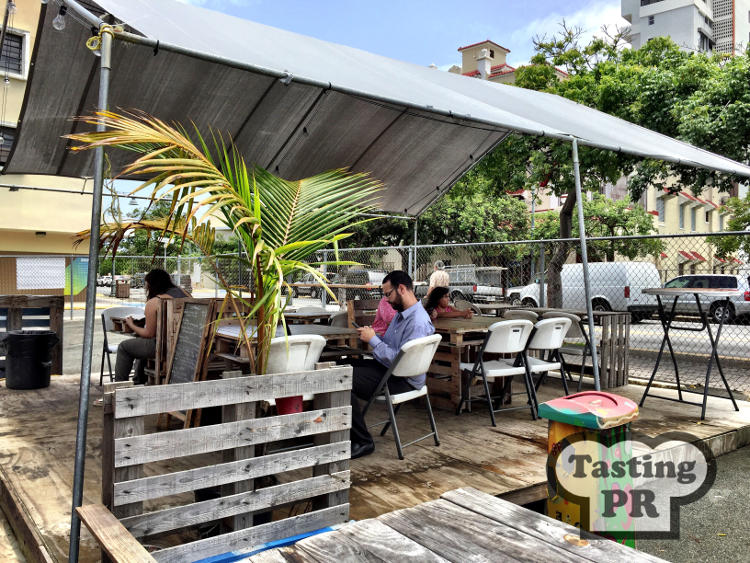 Currently you will find the Meatball Company and Cool Hope Ice Cream Truck permanently located at the Miramar Food Truck Park and on weekends you may find special appearances by Yummy Dumplings and other popular food trucks.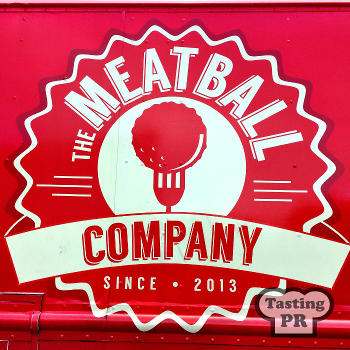 They are also very active in the Puerto Rico Food Truck Scene and appear regularly at the various Food Truck Festivals and Events around the island.
The best way to see what The Meatball Company is serving up and what's happening at the Miramar Food Truck Park is to follow them on Facebook and Instagram and also the Miramar Food Truck Park on Facebook
The Meatball Company
Location: The Miramar Food Truck Park
GPS: 18.453083, -66.078548
Open: Weds – Sat 11:30am – 11pm
Parking: Yes
More Info: Facebook
Tel: 787-398-3305