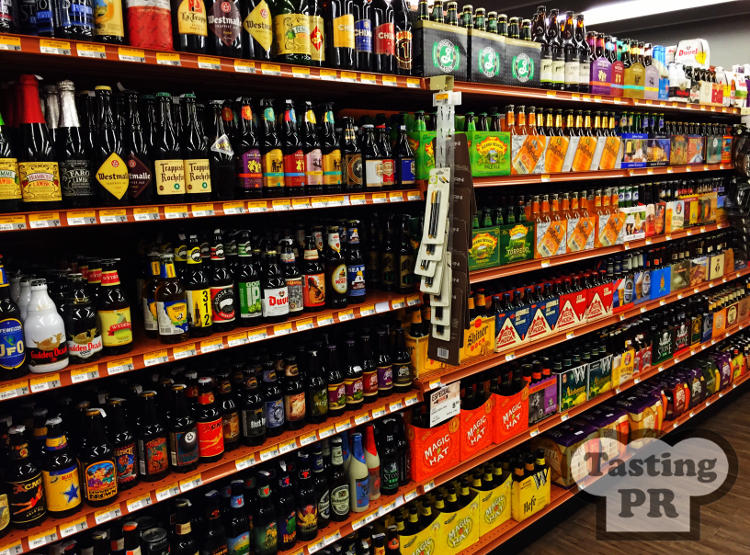 The other day I finally checked out The House, Wine, Beer & More (also known as The House PR) in Condado.
I was looking for a craft beer inspired Father's Day gift for my Father-in-Law and Brother-in-Law and knew that most places (at least that I am aware of), do not offer a good selection of craft beers that can be bought individually; usually you have to buy a 4 or 6 pack of beers.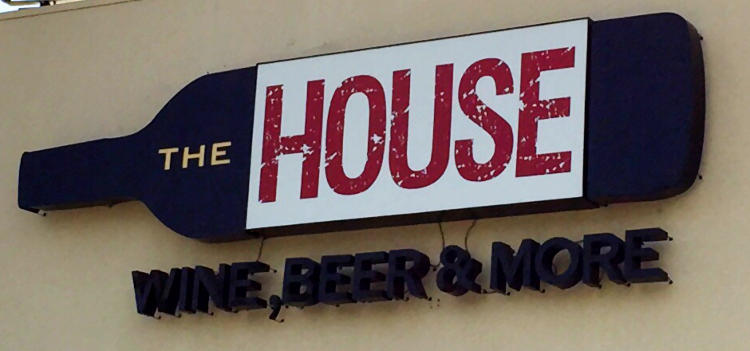 The House, Wine, Beer & More advertise 'build your own six pack', so I headed there with the hope of building a craft beer six pack for both my Father-in-Law and Brother-in-Law.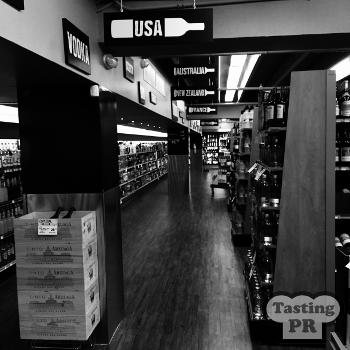 The House, Wine, Beer & More sits on top of the 24hr SuperMax supermarket in the Condado area of San Juan. Its 6,200 square-foot of space is home to a large selection of wine, spirits and I'm happy to say beers.
Along with the regular 4 and 6 packs of craft beers from around the world, there was a really good selection of individual bottles of craft beer available.
Prices of the individual bottles and packs were on the whole, on par with prices I have seen elsewhere.
The popularity of craft beers here in Puerto Rico is on the rise, so having the ability to buy an individual bottle rather than just a pack, is a definite plus in my book. Not only does it make a cool gift when you can buy a selection of bottles, it also allows you to try new beers without worrying that you will be left with 4 or 5 bottles of beer you just don't like.
I'm happy to say I was able to create my own handpicked 6 pack that made for a perfect Father's Day Gift. I'll own up, I also made a six pack for myself…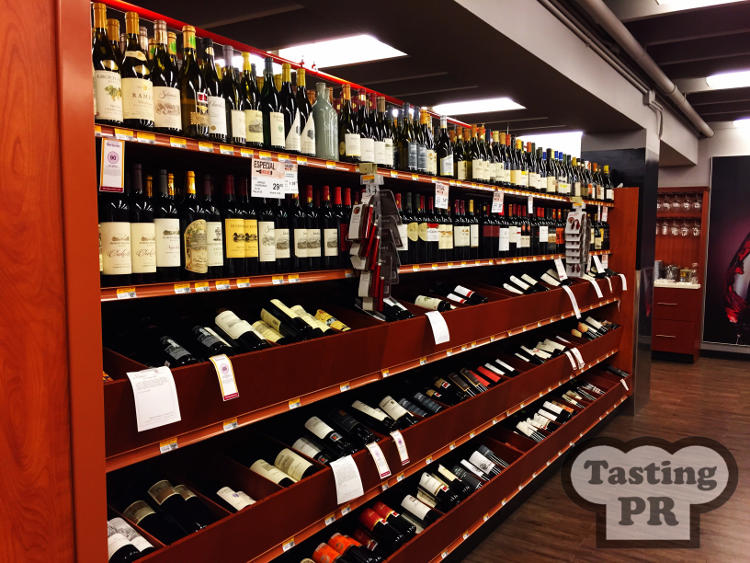 The layout of the store is ideal for shopping, the aisles are extra wide with plenty of signs showing what each aisles offers. The store also has a small deli area and also offers regular tastings and special events; all of which they announce on their Facebook page.
I was short of time, so I did not spend that much time in the wines and spirits areas, but it looked like they had a pretty extensive selection.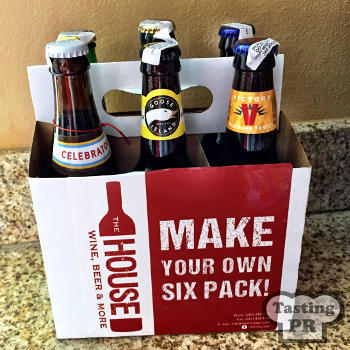 If you are looking for something more than what you will likely find at one of the local supermarkets here in Puerto Rico, then give The House, Wine, Beer and More a try
More photos of The House, Wine, Beer and More
The House, Wine, Beer and More (The House PR)
Location: Avenida De Diego, Esquina Calle Loíza, Condado
GPS: 18.451603, -66.064770
Parking: Yes
Tel: 787-919-7757
More Info: Facebook
Find on Google Maps