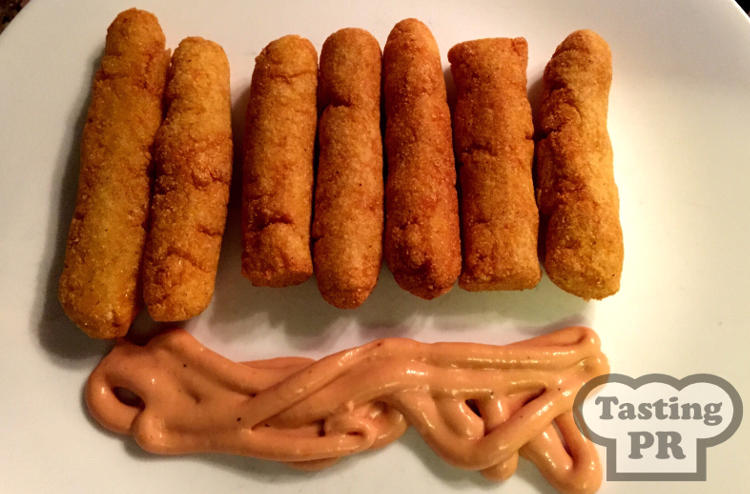 Surullitos de Maize (Puerto Rican Corn Sticks) are a staple dish here in Puerto Rico. They are super easy to prepare and make for a great appetizer, late night snack; even for breakfast….
My son is a HUGE Surullito lover, so I thought I would have a go at cooking them at home. The end result was a big smile and thumbs up from my son…..
This is all you need:
1 Cup of Corn Meal
1 tsp salt
1 tbsp sugar (add more or less it's up to you)
1 tbsp butter
2 cups water
2 or more cups Oil for frying
This is all you have to do: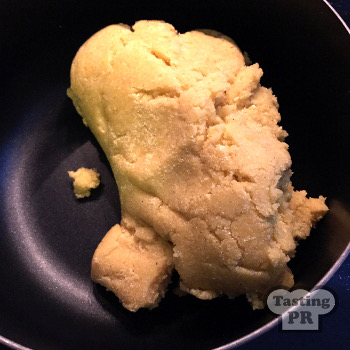 In a pan, add the water, salt, sugar, butter and bring to a boil
Once boiling, turn heat to slow and gradually add the corn meal, mixing continuously as you add the corn meal
Keep mixing as the corn meal begins to thicken
The corn meal will become almost dough like and will form a ball in the center of the pan
Allow it to cool so you can handle it
Take a small piece of the cooked corn meal and roll it out into Surullito shapes, roughly 3 inches long (you can wet your hands with water if you find the corn meal is sticking to your hands)
Heat the oil to around 350-360F and fry the Surullitos until they are golden color
Remove and drain on paper towel
Serve warm with Mayo Ketchup
This recipe is for regular Surullitos but you can also make them by incorporating cheese into the mixture; try Cheddar, American, Queso Blanco even Parmesan.
Now it's your turn to give them a try….
Check out our other recipes