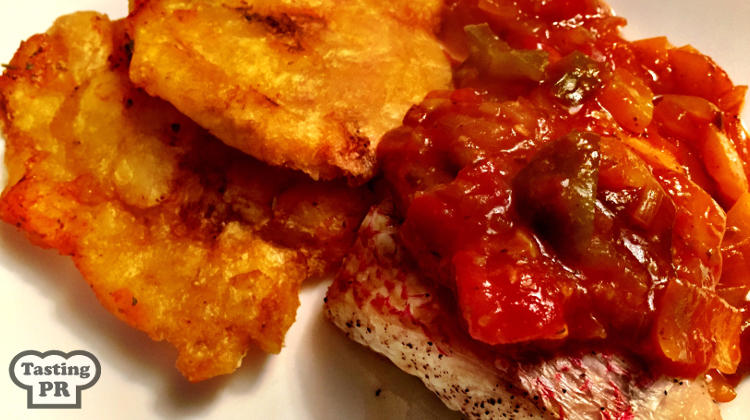 Salsa Criolla is a popular sauce here in Puerto Rico and one you will find at many restaurants serving Puerto Rican inspired dishes. Typically you will find it as an option for Mofongo and seafood dishes, but it works equally well with meat.
Salsa Criolla is a tomato based sauce with peppers, garlic, cilantro to name a few of its ingredients. There are many variations on Google and I would suggest you just play around with the ingredients to find what works best for you.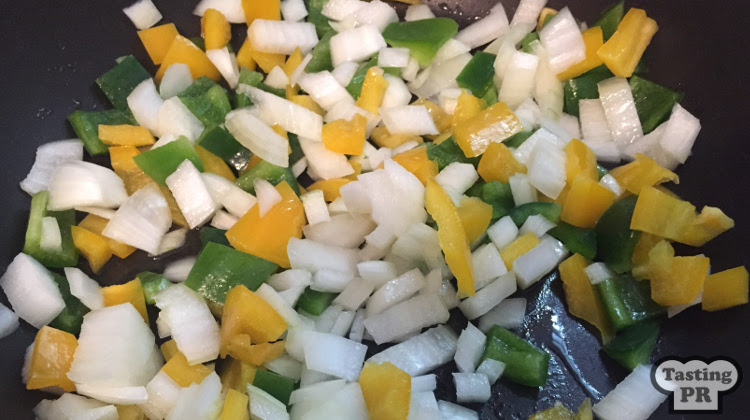 Ingredients
Note: for this version I was unable to find fresh cilantro or culantro so I used a popular culantro cooking base – Goya Recaito and it worked out great
1 onion
1 yellow pepper
1 green pepper
7.5oz or half can of chopped tomatoes
4 oz Tomato Sauce
2 clove garlic or minced garlic equivalent
2 bay leaves
Salt to taste
Pepper to taste
2 oz vegetable oil
4 oz dry white wine
3 Tbs Goya Recaito (Culantro Cooking Base)/li>
2 Tbs Sofrito
¼ tsp of Cumin powder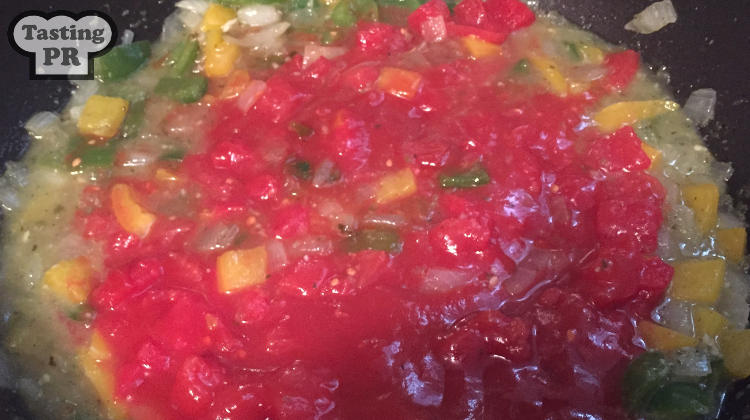 Directions:
Chopped the Onion, Yellow & Green Peppers
Cook on medium heat for about 5 minutes
Add the garlic and cumin. Cook for 3 minutes
Add the white wine and cook for 3 minutes
Add the Sofrito and Cilantro Cooking Base and bay leaves. Cook for a further 3 minutes
Season with Salt & Pepper
Cook on a low to medium heat for about 30 minutes
Season with Salt & Pepper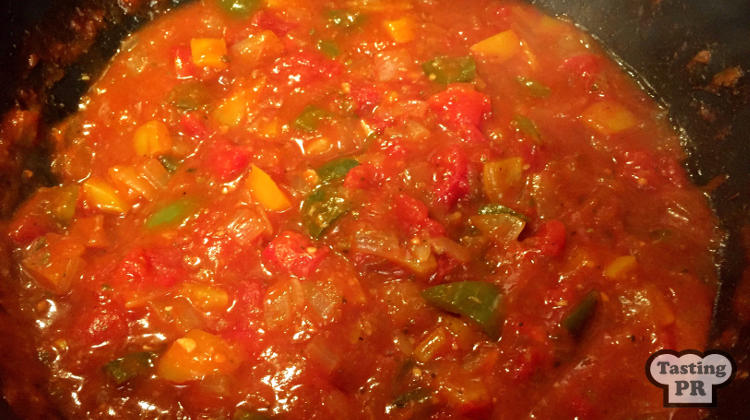 Serve as a sauce to a stuffed Mofongo or fish.
For this batch I prepared some Red Snapper fillets and topped them with the Criolla Sauce and served with Tostones de Pana.
Enjoy….
Check out more recipes here