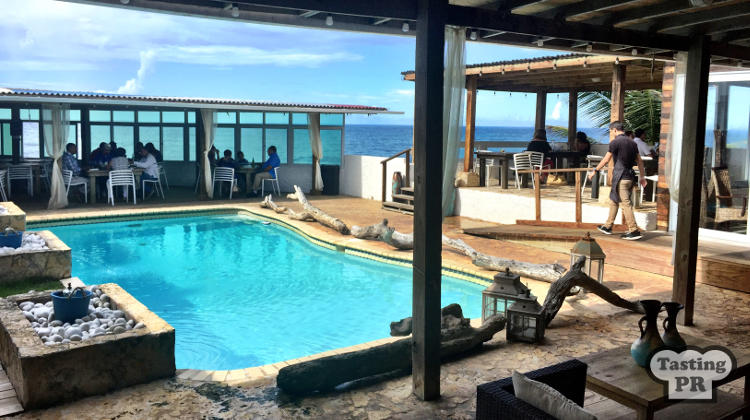 Overlooking the ocean on the coast road between Arecibo and Barceloneta, Salpicon is definitely worth a visit for the great food and equally great ocean views.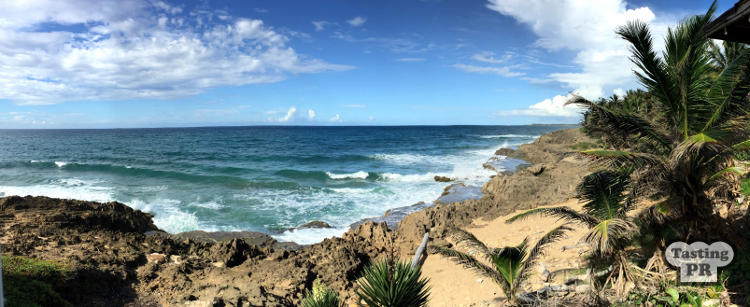 I'm guessing that Salpicon was formerly a beach house that has been meticulously transformed into a picturesque beach themed, ocean view restaurant. Attention to detail is everywhere with beach themed cushions in the waiting area, sailing boats at the bar and tables and even a small rowing boat perched against the wall in the outside patio area.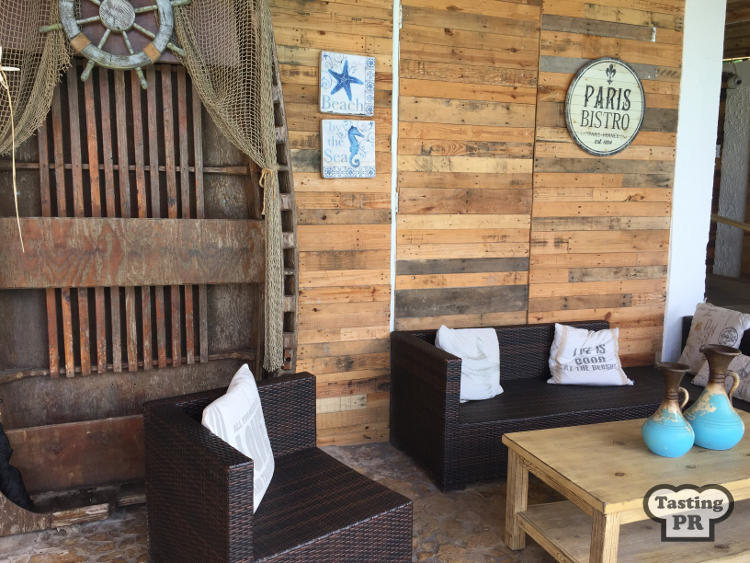 Salpicon has an indoor air conditioned dining room and 2 covered areas outside with amazing ocean views. Outside is also where you will find the swimming pool, yes that's right; a swimming pool.
The majority of the menu at Salpicon is seafood with a few chicken dishes and daily specials. We visited a few weekends ago and can recommend the Salpicon Sampler that comes with Bacalaitos, Empanadillas de pizza, Alcapurrias, Sorullitos, Taquitos de pollo.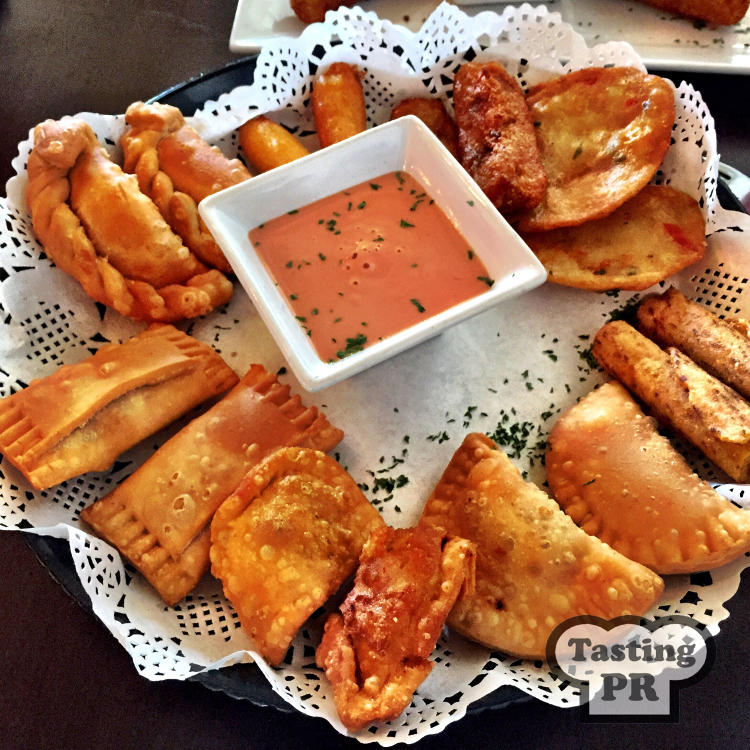 We also ordered the Fajitas de Pescado/Fish Sticks. These lightly battered flaky white fish pieces were delicious.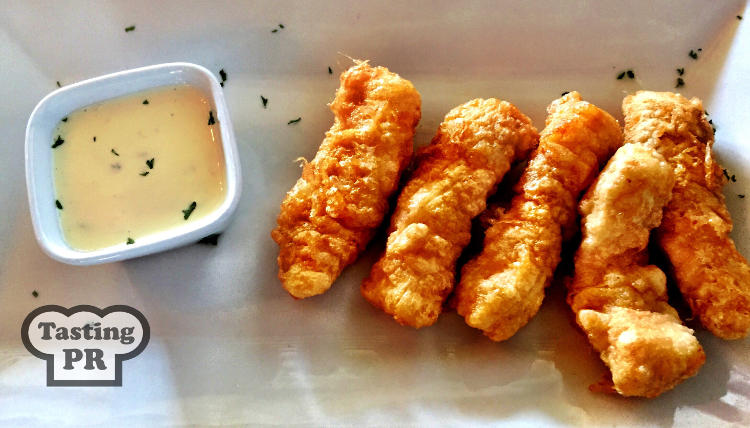 For the main dishes our group tried:
Arroz con Jueyes / Rice with Crab Meat
A very flavorful dish with a perfect balance of crab meat with rice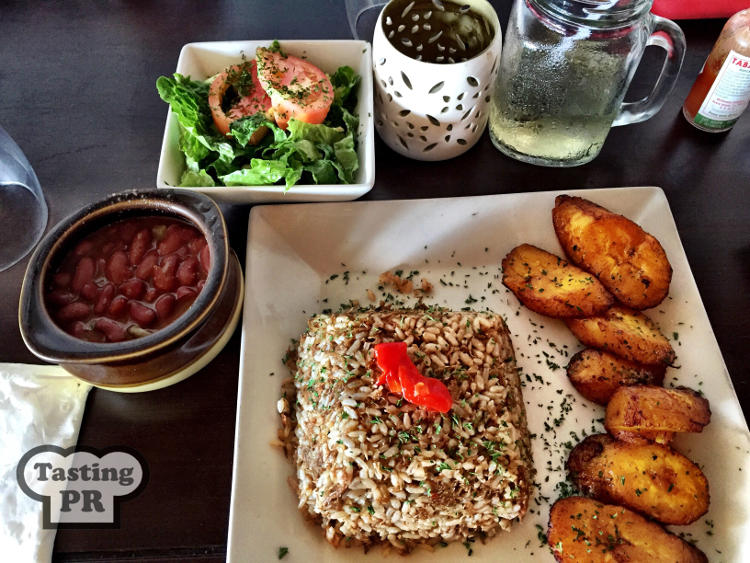 Mofongo Relleno de Salmorejo de Jueyes / Mofongo with Crab Stew
Excellent mofongo filled with a delicious crab stew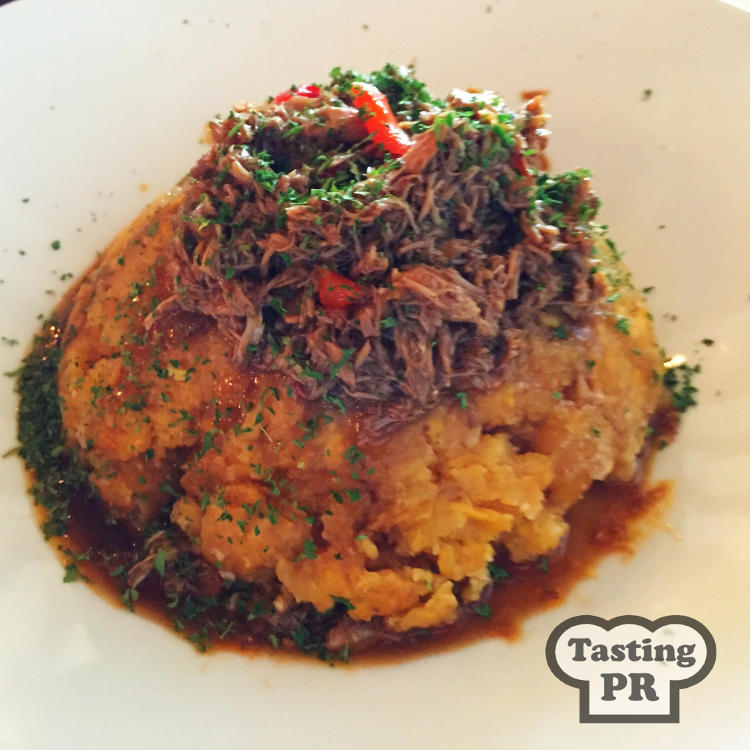 Mofongo Relleno de Pollo / Mofongo with Chicken
Again great tasting mofongo filled with chunks of tasty chicken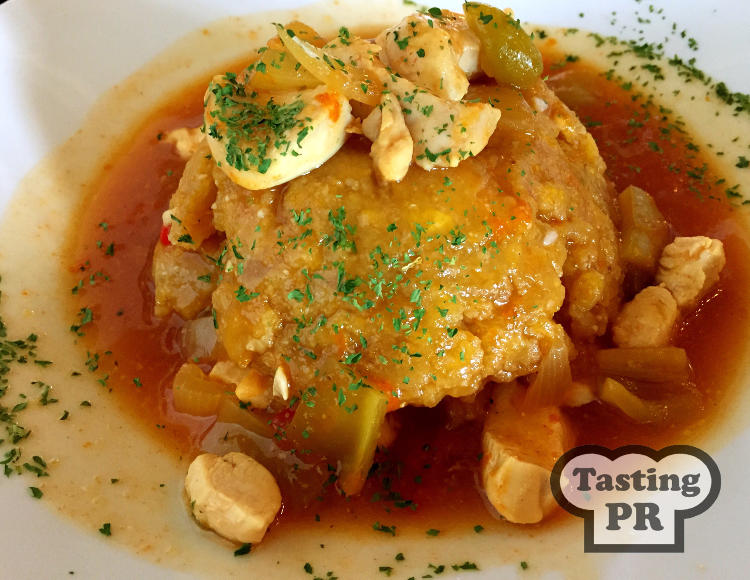 Filete de Chillo / Red Snapper Fillet in a Creole Sauce and a side of Tostones
Perfectly cooked fresh snapper with a very flavorful creole sauce (although I felt there was a little too much sauce on the plate) served with a side of freshly fried tostones that paired excellently with the snapper and sauce.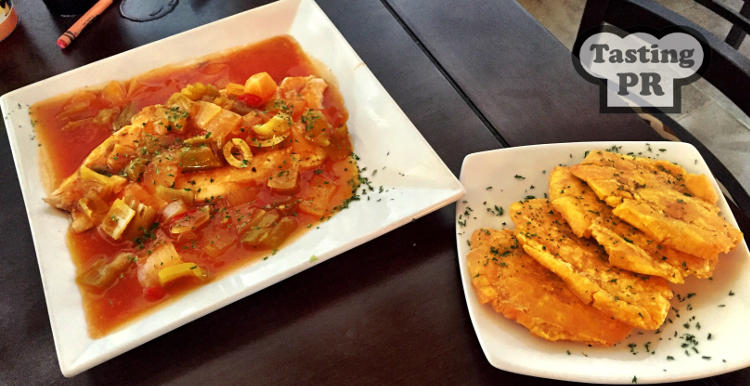 Salpicon did not disappoint. Food was delicious, the restaurant has a relaxing atmosphere with very friendly and attentive staff and the ocean views, just add to this great find.
Salpicon is located on Carr #681 at Km 12.3. between Arecibo and Barceloneta and it has ample parking in the lot opposite the restaurant.
Carr #681 is a rural road that runs parallel with the coast and offers some amazing ocean views and several small beaches that are popular with locals and several small beachside bars and food stalls, that I am sure serve some great tasting food. As this is a local road, traffic can be slow at times especially on weekends, so factor in some extra time for the drive to Salpicon.
Nearby if you head towards Arecibo you will find the newly erected (still a work in progress) Christopher Columbus Statue and if you continue on past the statue you will pass the Arecibo Lighthouse Park which is a cool place to visit also.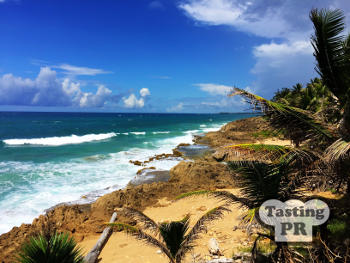 If you are planning on checking out Salpicon, they are currently open Friday, Saturday and Sunday and I'd recommend calling ahead to make a reservation.
See more reviews @ Tripadvisor and Yelp
Salpicon Restaurant
Where: Carr #681 at Km 12.3 (between Barceloneta and Arecibo)
GPS: 18.488240, -66.600927
Hours: Friday 3-8pm, Saturday & Sunday 1-8pm
Parking: Yes
More Info: Facebook