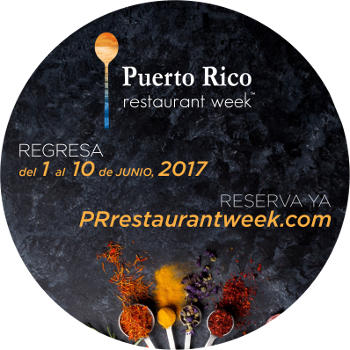 Get Ready; Puerto Rico Restaurant Week returns for its 6th Year.
From June 1 – June 10, 2017 a host of Puerto Rico's best restaurants will offer pre-fixe dinner menus for $28 or $38. Guests will be able to choose an appetizer, entrée and dessert from specially crafted restaurant week menus.
In addition several restaurants will also offer special lunch time menus for $20.
Where possible restaurants will incorporate fresh locally sourced produce into their menus, helping to promote 'sustainability and our local food industry'.
This year around 26 restaurants from San Juan, Santurce, Condado, Miramar, Ocean Park, Isla Verde, Hato Rey, Humacao and Old San Juan will be participating in Puerto Rico Restaurant Week, offering locals and visitors a great way to explore the amazing culinary scene in Puerto Rico; at affordable prices.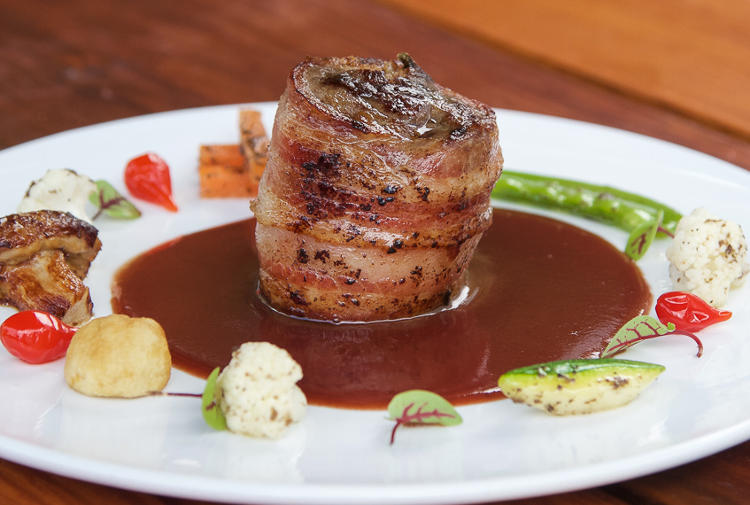 You can check out all the restaurant menus here
Restaurant participating in Puerto Rico Restaurant Week 2017, include:
1041 Gastronomía de Barrio (Argentine), $28 Dinner, Miramar Plaza, Ave. Ponce de León 954, San Juan
1919 (Farm to Table, International), $38 Dinner, Vanderbilt Hotel, 1055 Ashford Ave. Condado
American Cut (American Steakhouse), $38 Dinner, The Mall of San Juan
Bazille (Bistro), $28 Dinner, Nordstrom, The Mall of San Juan
Bistro de París (French), $20 Lunch, $38 Dinner, 310 Ave José De Diego, San Juan
Brio Tuscan Grill (Italian), $20 Lunch, The Mall of San Juan
Burger & Beer Joint (American), $20 Lunch, The Mall of San Juan
Cafe de la Plaza (Italian), $28 Dinner, Club Villa, Palmas Del Mar, Humacao
Cana (Puerto Rican), $28 Dinner, El San Juan Hotel, San Juan
Casa Cortés ChocoBar (International), $28 all day, 210 Calle San Francisco, Old San Juan
Cocina Abierta (International), $20 Lunch, $38 Dinner, 58 Caribe St. Condado
Fogo de Chão (Brazilian Steakhouse), $38 Dinner, Paseo Caribe, 1 San Gerónimo St. San Juan
Gallo Negro (International), $38 Dinner, 1107 Ponce de León Ave. San Juan
Il Nuovo Perugino (Italian), $38 Dinner, 208 Ave. Ponce de Leon, Atrium 2nd Floor. San Juan
Kona Grill (American, International), $20 Lunch, $28 Dinner, The Mall of San Juan
L'Osteria (Italian), $38 Dinner, #176 Calle Delbrey, San Juan
Mist Rooftop Bar+Kitchen (International / Latin), $20 Lunch, SJ Water Beach Club Hotel, 2 Tartak St. Isla Verde
Morton's The Steakhouse (American Steakhouse), $38 Dinner, 1 San Geronimo Grounds, San Juan
Nonna Cucina Rústica (Italian), $20 Lunch, $28 Dinner, #103 San Jorge St. San Juan
Ola Ocean Front Bistro (latin, Puerto Rican), $28 Dinner, Condado Vanderbilt Hotel, San Juan
Pera Maraya (Caribbean, International), $38 Dinner, 5970 Av. Isla Verde, Carolina
Perla (New American / Seafood), $38 Dinner, La Concha Hotel, 1077 Ashford Ave. San Juan
Sage Steak Loft (Steakhouse), $38 Dinner, olive boutique hotel, Aguadilla St. #55, Condado
Tacos & Tequila (Mexican), $20 Lunch, Condado Vanderbilt Hotel, San Juan
Touro (Tapas, International), $38 Dinner, Paseo Caribe, 15 Ave. Muñoz Rivera, San Juan
Zest (Fusion / Latin), $38 Dinner, SJ Water Beach Club Hotel, 2 Tartak St. Isla Verde
Puerto Rico Restaurant Week
When: Jun 1-10, 2017
More Info: Website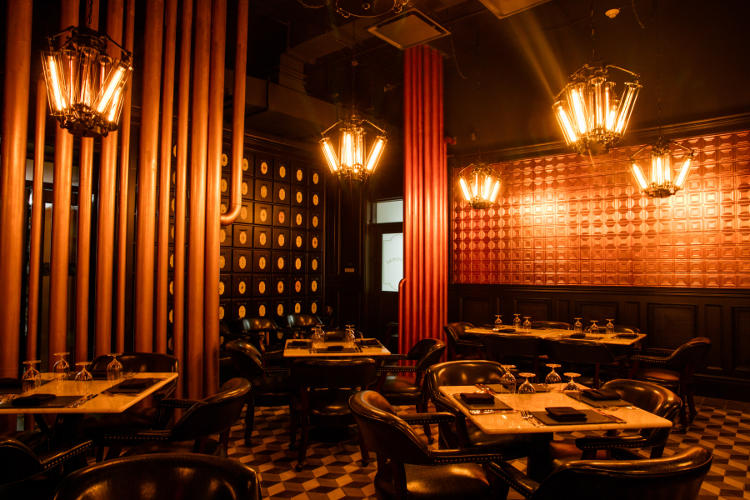 Photos: Puerto Rico Restaurant Week, Cocina Abierta, Touro