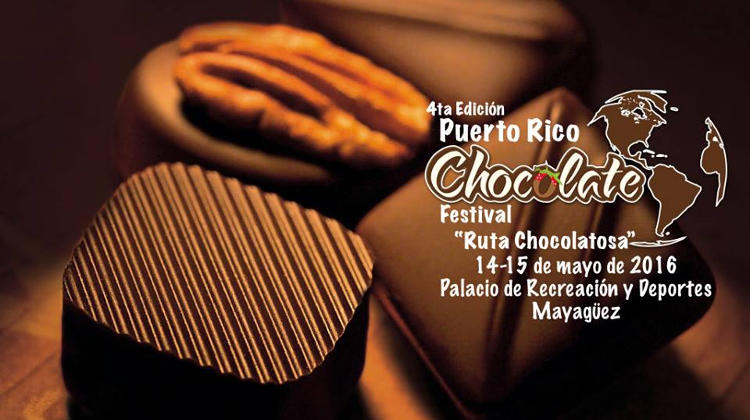 Chocolate lovers might want to head to Mayaguez this weekend for the 2016 Puerto Rico Chocolate Festival. The festival runs from May 14 -15 at the Palacio de Recreacion y Deportes in Mayaguez
This is the 4th year of the festival and this years has been crowned Ruta Chocolatosa..
The 2 day festival will feature::
Around 60+ flavors of chocolate
Demo kitchens
Tasting Stations
Chocolate inspired Fashion shows
Exotic desserts
Artisan and commercial chocolates
Workshops and seminars of cocoa with international speakers
Demonstrations and workshops for confectioners
Jr. Chocolatier 2016
Chef Showcase
And many surprises!
If you can't make it over to Mayaguez and you are in the San Juan area, you could always head on over to Casa Cortes Chocobar to get your fix.
Puerto Rico Chocolate Festival 2016
When: May 14 – 15, 2016 10am – 6pm
Cost: $11pp, $6 for children 5-6 and senior citizens
Location: Palacio de Recreacion y Deportes, Mayaguez
GPS: 18.205790, -67.135735
Parking: Yes
More Info: Website & Facebook