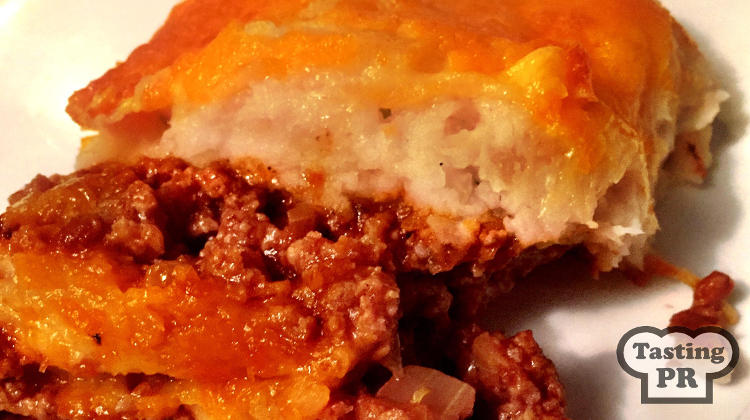 Puerto Rico's Pastelon dish reminds me so much of England. Why? Because it is basically an English Cottage Pie utilising Yuca or amarillos instead of mashed potatoes.
It's a really easy, tasty and hearty dish that you can impress your family and friends with.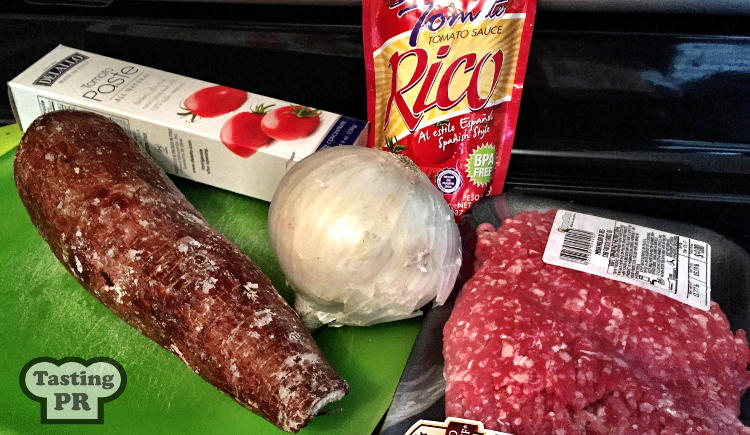 What you need:
1.5lb Minced Beef
1 large onion
2 1/2lbs of Yuca
1 1/2 cups Tomato Sauce
2Tbs Goya Sofrito Tomato Base
3 Cloves of Garlic (minced)
Salt & Pepper
Grated Cheddar Cheese
Directions:
Peel the Yuca. The Yuca has a bark like outer skin that must be completely removed. Cut the top and bottom off, so that you can stand the Yuca upright. Carefully slice the skin off from top to bottom.
The Yuca has a woody core that you need to remove before cooking. Cut the Yuca in half lengthwise and remove the core and chop into chunks.
Boil for around 10-15 minutes until the Yuca is cooked (no resistance to being pierced with a knife).
Drain and mash. For a creamier consistency add some milk and butter and season with Salt & Pepper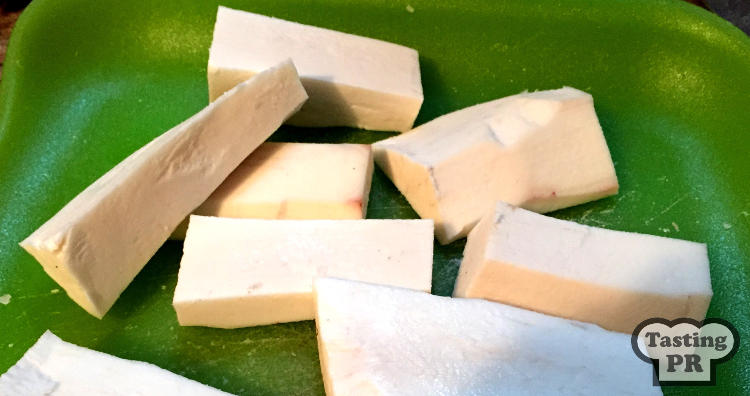 On a medium heat saute the onions until they become soft and translucent
Season the beef with salt & pepper and brown over a medium heat
Add the onions and garlic to the beef and cook for 2-3 minutes
Add the Tomato Sauce and Sofrito Tomato Base and cook for about 20 minutes until the meat is cooked and the majority of the liquid has thickened.
Evenly spread the beef mixture into the bottom of an ovenproof dish
Top with the mashed yuca and smooth out carefully
Finally top with grated cheddar cheese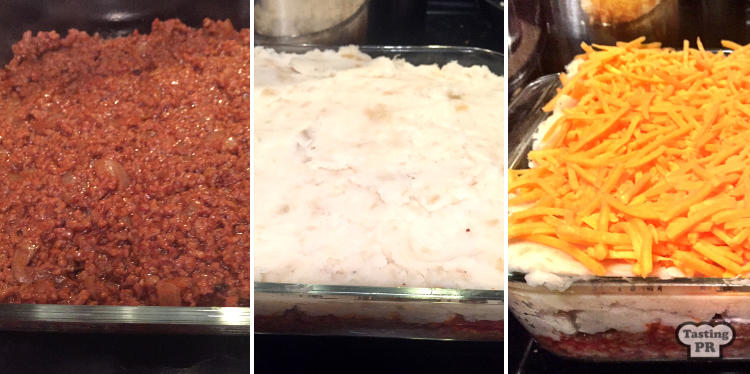 Place the dish into a preheated 400F oven for around 20 minutes until the cheese has melted and turned golden.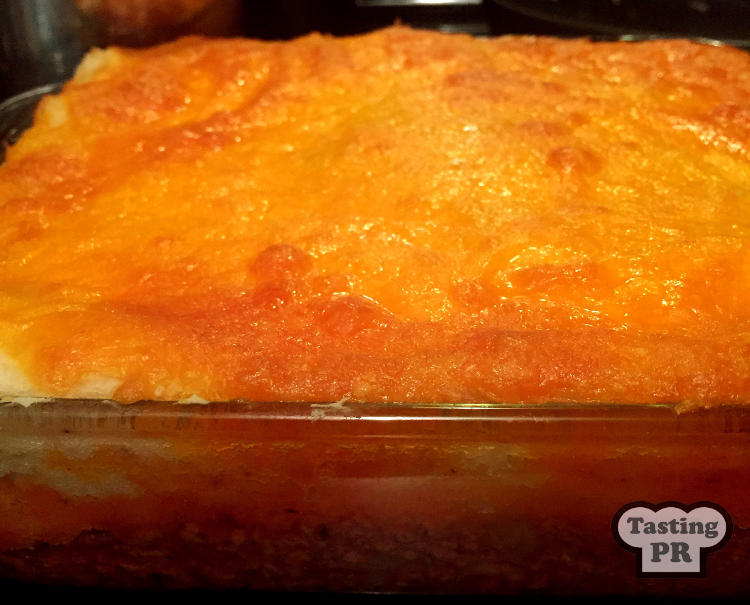 Serve as is or with your favorite vegetables.
Enjoy……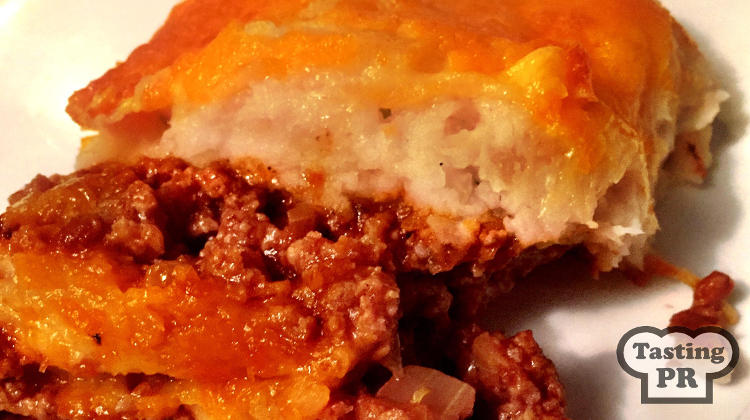 Check out more RECIPES here