We recently spent a great afternoon doing the La Cabezas de San Juan in Fajardo run by Para la Naturaleza (which I highly recommend) and afterwards e headed to Pasion Por El Fogon to feed our hunger. The place did not disappoint.
Pasion Por El Fogon is located just south of the El Conquistador Resort on road 987 in Fajardo The restaurant takes its name from the passion that Chef Myrta Perez Toledo has for cooking; literally translated as Passion for the Stove.
The restaurant has an upscale feel without being pretentious and an extensive menu that will excite your palate (though vegetarian options did seem limited).
For appetizers we went with the Queso Frito, Alcapurrias de Carne and the Sorullitos stuffed with cheese (Queso Frito & Sorullitos are favorites of my kids).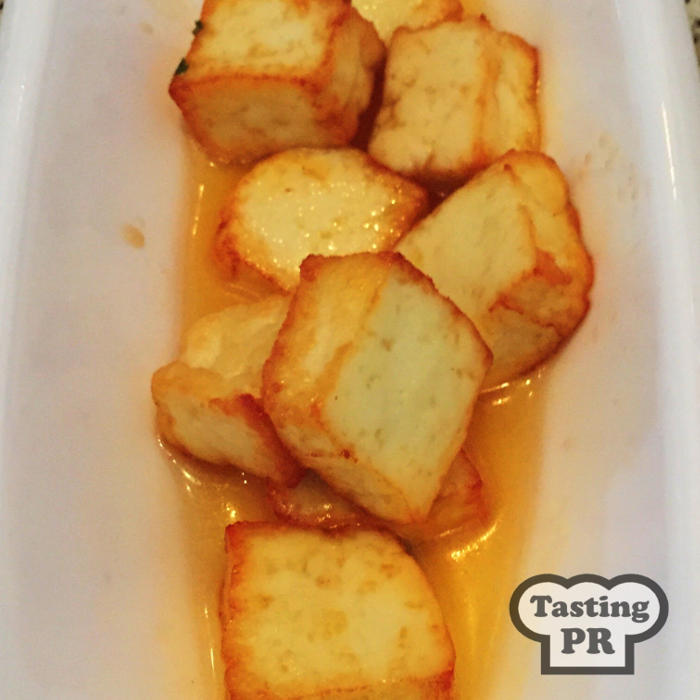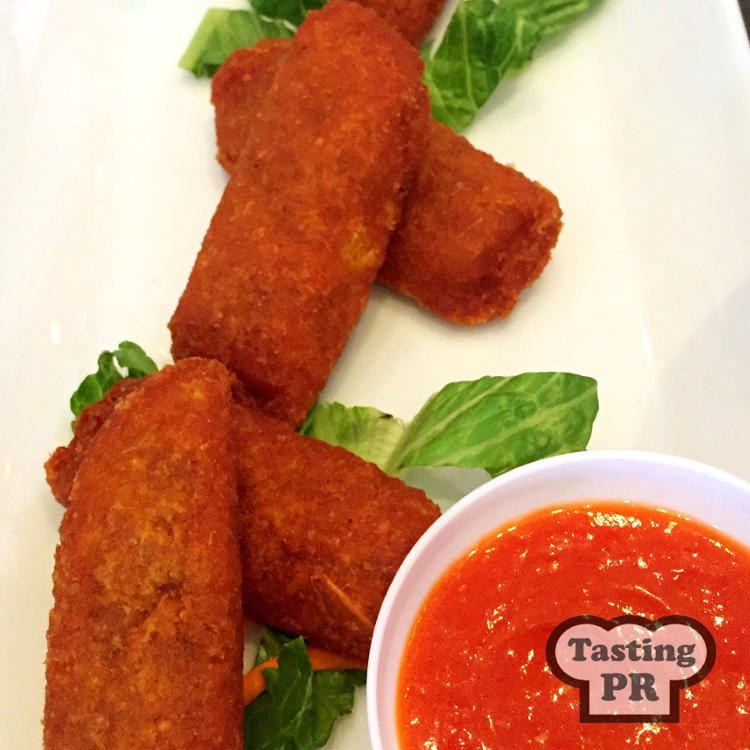 Everyone loved the Queso Frito and Alcapurrias but the Sorullitos were not a hit. We found the consistency to be too soft and grainy and even my son who usually devours these did not enjoy them.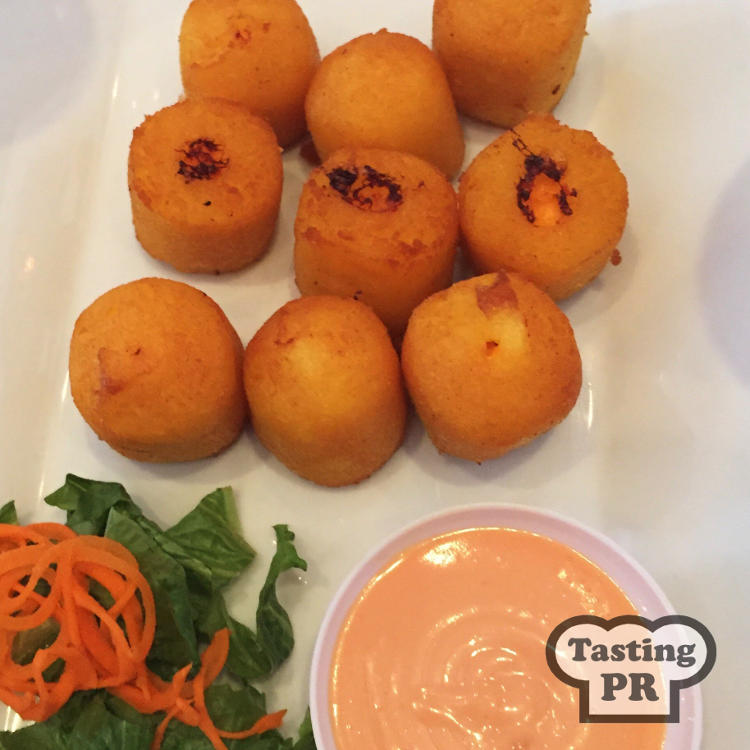 The main dishes were a huge hit with everyone
My in-laws went with the Grouper one served with a creamy garlic sauce and one with a creamy lobster and wine sauce. The grouper was perfectly cooked and paired well with both sauces.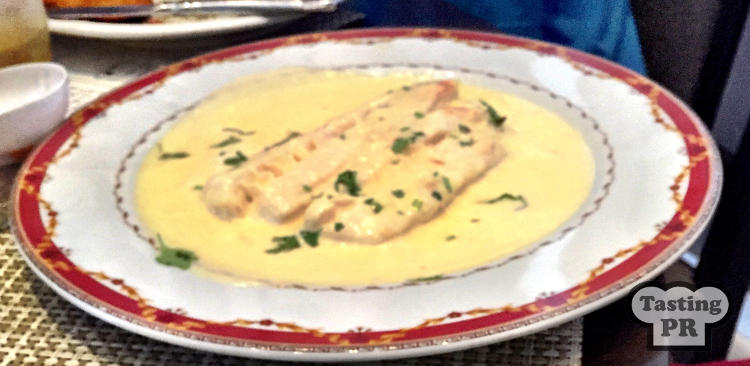 My wife ordered the Mofongo with Chicken and loved the combination of the moist mofongo with the Creole Sauce. (I tried some of the leftovers the following day and have to say it was packed full of flavor)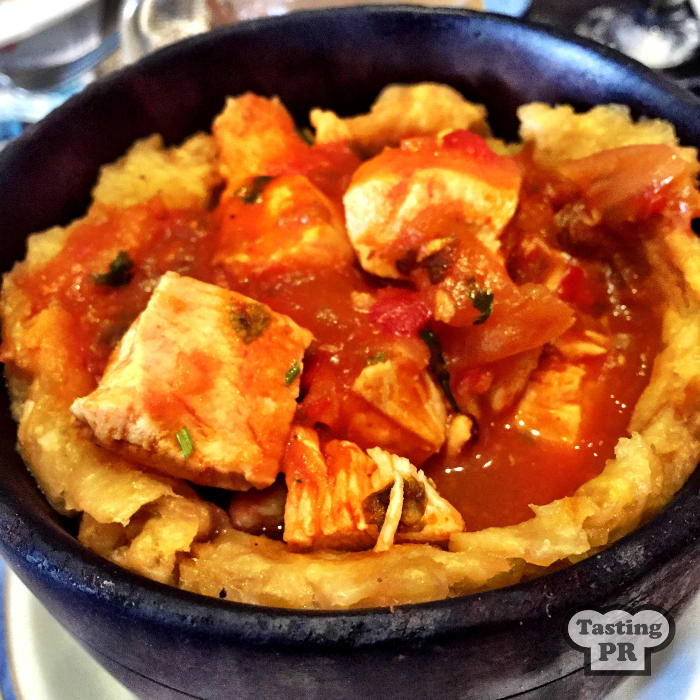 I tried the fresh Filete de Chillo (Red Snapper Fillet) with the Creamy Lobster and Wine Sauce. This fish was simply divine, probably the best Snapper I have had here in Puerto Rico and the sauce was just wow. I'm usually not a big fan of Lobster but this sauce was just so amazing I was tempted to ask for more….
Sorry no pic of the Red Sanapper but trust me it looked and tasted amazing :o)
We shared sides of Mamposteo and Pana Tostones that were both delicious
We had been out for several hours in the afternoon and there was still room for dessert.
The flan was yet another amazing dish at Pasion Por El Fogon and a perfect ending to our meal
The staff at Pasion El Fogon were attentive without being overpowering and very knowledgeable about the menu and helped make our evening a total success
If you are in the area, check them out and let them know Tasting Puerto Rico sent youmax (hopefully you will have an equally enjoyable experience)
FYI: Chef Myrta Perez Toledo also has the same named restaurant at the Gran Melia Hotel in Rio Grande
Check out more reviews of Pasion Por El Fogon at Tripadvisor and Yelp
Pasion Por El Fogon
Location: Bo. Sardinera, CARR. 987- Km 2.3, Fajardo
GPS: 18.347512, -65.636566
Parking: Yes at the read of the building
More Info: Website