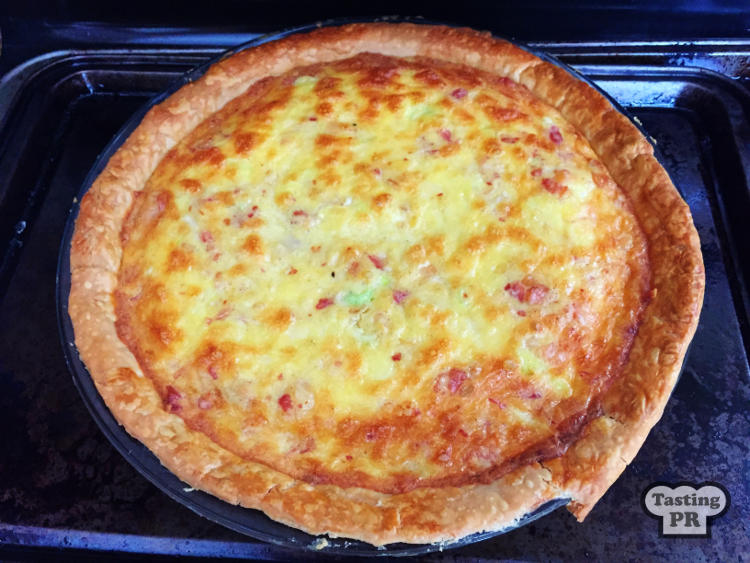 I know, this is NOT a Puerto Rican inspired recipe, but bare with me. I made this Pancetta & Gruyere Quiche for Mother's Day and it turned out amazingly delicious, so I thought I would share it with you here.
You could make it more Puerto Rican by replacing the Gruyere with a local sourced cheese – just a thought :o)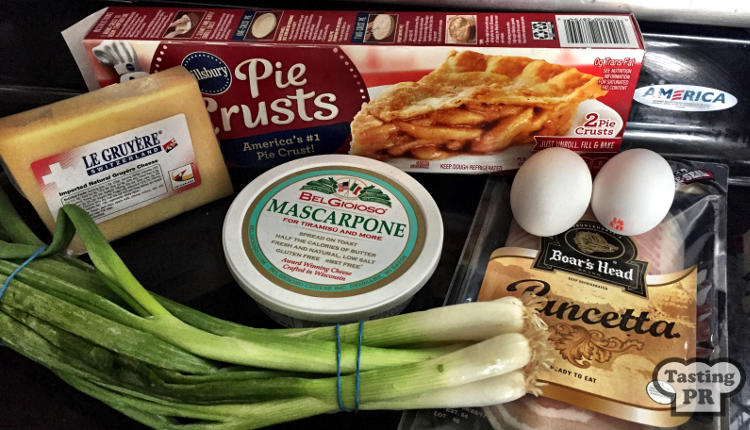 Ingredients:
Butter, for the pan
Flour, for the pan
Short Crust Pie Dough (per your favorite recipe) or cheat like me and use 1 9-inch unroll-and-bake refrigerated pie crust
vegetable oil for frying the pancetta
4 ounces pancetta, cut into small pieces
6 large eggs
1/2 cup mascarpone cheese
2 cups grated gruyere cheese
3 green onions, thinly sliced
1/2 teaspoon salt
1/2 teaspoon freshly ground black pepper
Directions: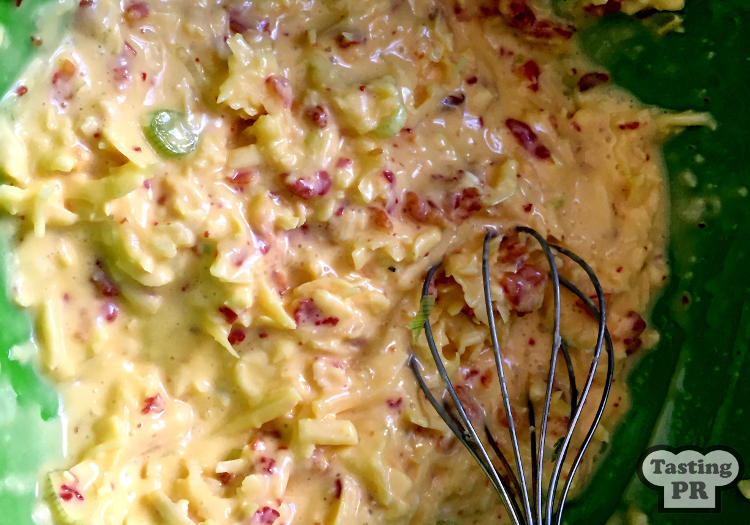 Preheat the oven to 400F
Butter and flour the bottom and sides of a 9-inch tart pan
Gently press the pastry into the bottom and sides of the pan and trim the excess from the top.
Prick the bottom of the pastry with a fork and bake for about 10 minutes
Allow to cool for 10 – 15mins
While the pastry is cooling, cook the pancetta on medium heat for around 5-7 minutes until the pancetta is browned. Drain on kitchen towel
In a separate bowl beat the eggs and mix in the mascarpone cheese, green onion, pancetta and gruyere cheese. Season with salt and pepper
Add the mixture to the pastry filled tart pan and cook for around 20 minutes. The quiche should be set and golden on top
Allow to cool a little before removing from the pan
Serve and enjoy….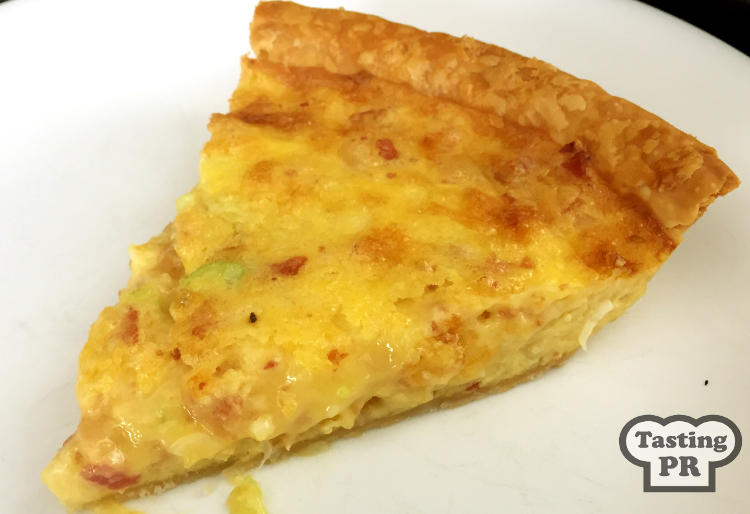 Try one of our many recipes here