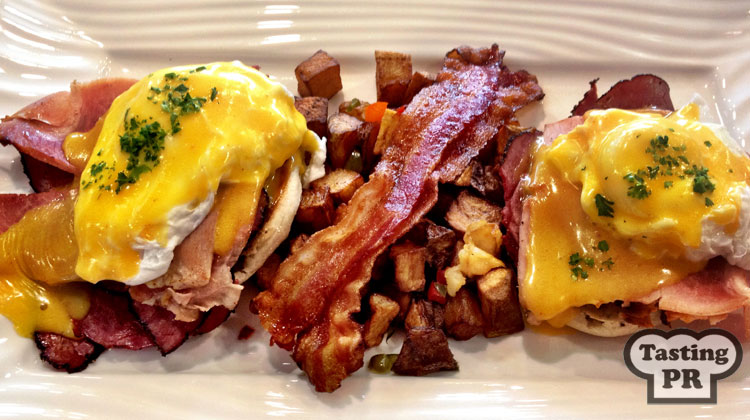 As a family with 2 young active children we are always on the lookout for a place where we can go, relax (as best you can with 2 active kids) and enjoy a great breakfast / early lunch and not break the bank; Pan Comido might just be that place.
Located on marginal X in Guaynabo, Pan Comido has been open for several months now and based on the amount of cars parked outside, especially on weekends it is popular with other folk too.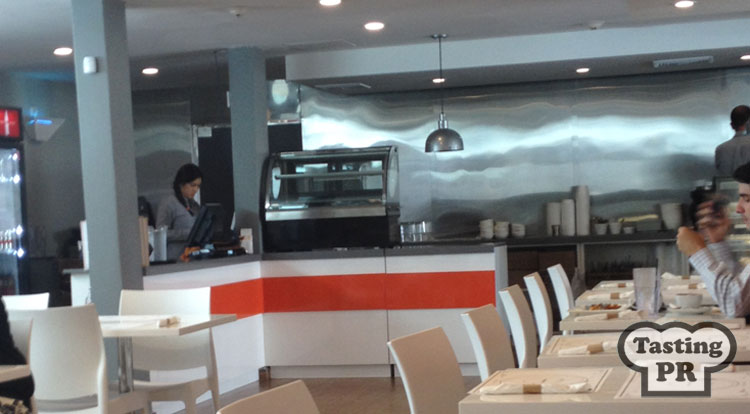 Chef Felipe Rodriguez has created a restaurant and deli specializing in Latin cuisine that has a bright open feel, with a small deli counter, dining and bar areas and a private functions room.
They offer breakfast, lunch and dinner with a special Brunch menu on Sundays from 9am – 5pm.
From our various visits, I can say that the food not only looks great but tastes great too.
So what have we tried….
We tend to order the croquettes de jamon, while deciding on what to order. The croquettes are light and are packed with flavor.
The children nearly always order the pancakes with syrup from the Children's menu. The pancakes are light and fluffy and the portions are a good size for children.
Pan Comido Benedict: (pictured at the top of thsi article) The addition of pastrami to the regular Eggs Benedict is what takes this to another level. The eggs were perfectly cooked, with a light hollandaise sauce, but the big flavor punch comes from the addition of the pastrami. If you like pastrami, this will bring a smile to your face.
Mallorca Cubana: A flavorful combination of meats in a Puerto Rican staple; the Mallorca bun.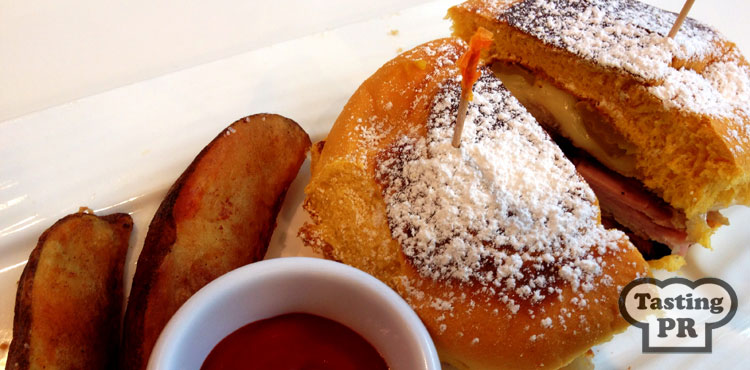 Egg and Cheese Croissant; light and fluffy croissant filled with American cheese. This was a hit with my wife.
Steak and Eggs: a perfectly cut, tender New York Strip sitting atop of homemade fries and topped with two runny (as asked for) eggs; simply delicious.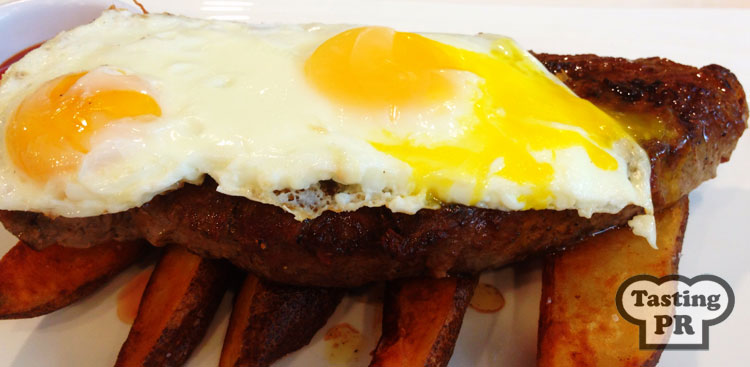 Pork Chop and Mamposteao Rice; The chop was tender, perfectly seasoned and the rice packed with so much flavor that is up there with some of the best mamposteo rice that I have tasted here in Puerto Rico.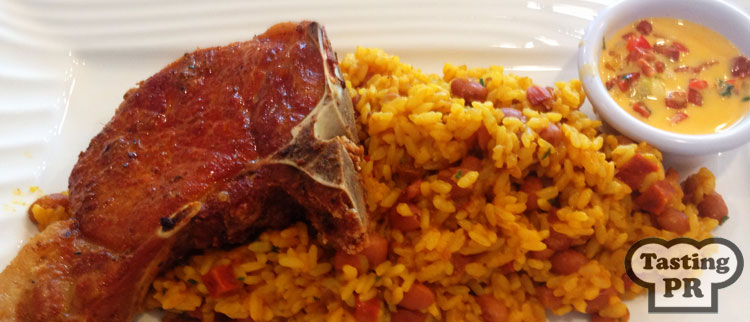 We have not tried any of the deserts, but thumbs up to the coffee.
Service on the whole has been good, though we did have one meal, where the wait for the bill was a bit longer than we would have liked, especially with two kids ready to leave.
The food is very good, prices reasonable, and the valet parking is free.
Additional reviews: Tripadvisor, Foursquare
Pan Comido
Location: Marginal Calle Acuarela 19 (Exp. Martinez Nadal, Exit for Ave. Esmeralda)
GPS: 18.373081, -66.108272
Parking: Yes, FREE valet parking
Tel: 787-998-6464
Website: https://www.facebook.com/pancomido.pr
Find on Google Maps