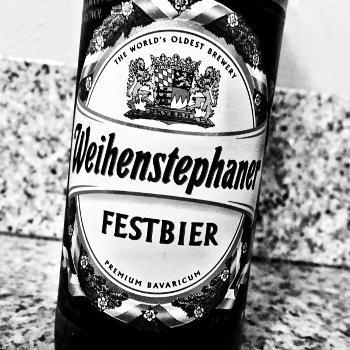 It's that time of year when Munich is filled with huge beer tents, lederhosen clad revellers enjoying bratwurst and great German Beers; that's right it's; OKTOBERFEST….
Don't fret, Puerto Rico has got you covered with a few Oktoberfest events of its own.
The largest Oktoberfest in Puerto Rico takes place at Casa Bavaria near Morovis and this year they are celebrating their 20th Oktoberfest Anniversary,so it should be bigger and better than ever. But that's not the only festival…
Oct 1, Oktoberfest @ Rincon Beer Co.
The Rincon Beer Company will have delicious German beers on tap, German food specials, and live music with Barrio Grande featuring Rion at their Oktoberfest party.
More Info: Facebook
Oct 7-23, Oktoberfest @ Casa Bavaria (Fri-Sun), Morovis
Casa Bavaria's Oktoberfest runs from October 7 – 23, 2014 (Fridays to Sunday) with live music, traditional German dishes and of course great German and local Beers.
This year marks the 20th Anniversary of Oktoberfest @ Casa Bavaria, so it's bound to be even better than ever.
Casa Bavaria is a very popular restaurant located at 2,105 feet near Morovis, so expect it to be even more popular during Oktoberfest.
Location: Rd 155, Km 38.3 (GPS: 18.283815,-66.401)
More Info: Facebook
Oct 7-8, Oktoberfest @ Fort Buchanan
Fort Buchanan will host a 2 day Oktoberfest at their Community Club featuring authentic great tasting German food and beer. The event will also feature inflatables for the kids and live music from Sin Prisa (Friday) and La Secta (Saturday).
Oktoberfest starts at 5pm and admission is free. As this is an active military base you will also need to have a valid ID or passport
More Info: Facebook
Oct 8-30, Oktoberfest @ El Truco De Guin, Hatillo El Truco De Guin in Hatillo will be celebrating Oktoberfest on the weekends throughout October, featuring live concerts, great food and beer Oct 21-22, West Beer Fest, Mayaguez
Not officially an Oktoberfest the West Beer Festival in Mayaguez comes pretty close to one. The 2 day event features live music, food and 40 beer styles on Friday, 80 beer styles (including local breweries) on Saturday.
The West Beer Festival takes place at the Antifeatro, Paseo Litoral in Mayguez
More Info: Facebook