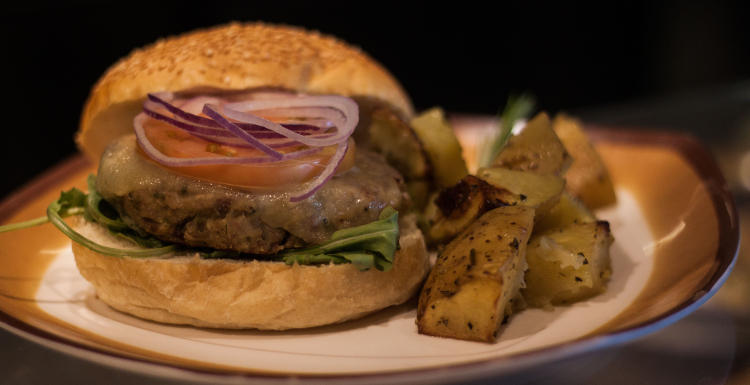 Il Nuovo Mercato in the Mall of San Juan now offers vegetarians and diners seeking healthier meal more choice with their new vegetarian dishes
This new menu combines healthy eating with vegetables and fresh ingredients to create mouth watering dishes: Veggie Burger with roasted potatoes, Veggie Nuggets with bean salad, 'muffin' spinach, plus an assortment of salads and baked vegetables are now available in the winery VeggieTales.
Along with the new vegetarian options diners can enjoy various enjoy gastronomic offers, special events and discounts throughout the week
Tuesdays are 'Kids Day' at Mall of San Juan and Il Nuovo Mercato offers a special menu for children.
Wednesdays are 'Ladies' in the Prosecco Bar with an offer on the Italian sparkling wine.
Thursdays are 'Martini Specials' where you can enjoy the a variety of martinis from the classic to the famous Cosmopolitan.
'Starbene' offers coffee lover an espresso special from 10:30 – 11:30 am

Il Nuovo Mercato is a 'food court' style concept where gastronomy enthusiast can discover new Italian flavors in a unique atmosphere. It consists of various bodegas (areas) for meat, seafood, fruits, vegetables, pastas, pizzas, pane, caffe and gelato.
Il Nuovo Mercato
Loaction: 3rd Floor, Mall of San Juan
GPS: 18.412258, -66.024242
Parking: Valet Parking and regular Mall parking
Hours: Mon – Sat 11:30am – 1ppm, Sun 11:30am – 10pm (Starbene from 8:30am)
More Info: Facebook
Resource: Press Release