Metropol has been a staple choice for families and visitors to Puerto Rico looking for good Cuban & Puerto Rican food for over 50 years. The brainchild of Cuban immigrant Jose Canosa, this family friendly restaurant now boasts 7 locations around Puerto Rico in Guaynabo, Dorado, Barceloneta, Fajardo, Caguas, Hato Rey & Isla Verde.
It has been a while since we have visited our local Metropol in Guaynabo, and on a recent visit, I'm happy to report that we found everything as good as it has always been.
Metropol has a family friendly atmosphere with a menu serving up traditional Cuban and Puerto Rican dishes
We started with a trio of appetizers that included Surullitos, Queso Frito and Mini Bacalaitos served with a side of Mayo Ketchup. The Queso Frito (Fried Cheese) was delicious and the flavor and texture of the Bacalaitos was spot on. The Surullitos as you may have already guessed if you are a regular reader, were a huge hit with my kids and were gone in 60 seconds (or maybe just slightly longer)
For our main courses our group enjoyed:
Corned Beef served with White Rice and Sweet Plantains. The corned beef was perfectly cooked and seasoned and the sweet plantains combined really well with the saltiness of the beef.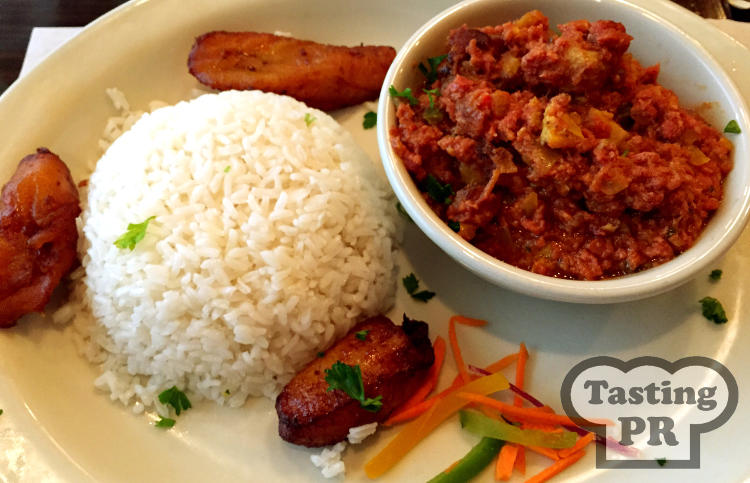 Stuffed Cornish Hen. This is the go to dish for my wife when ever we visit Metropol. Stuffed with Arroz Mamposteo the hen was moist and full of flavor and in combination with the mamposteo was a hit.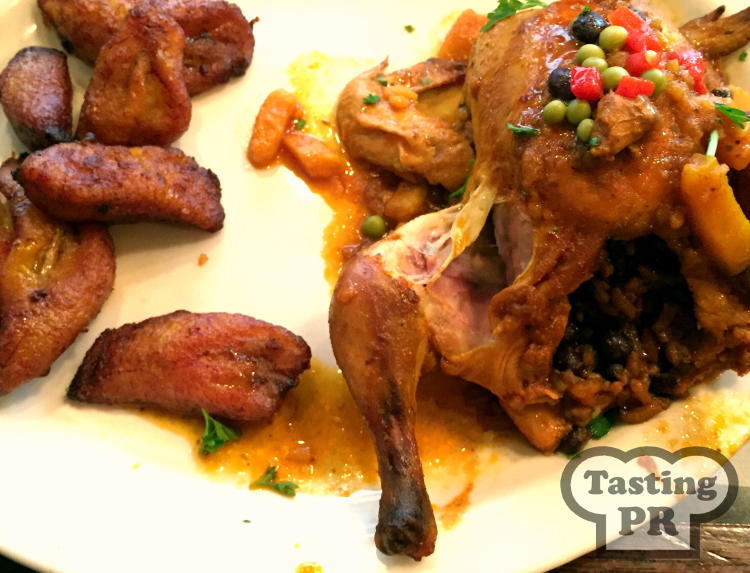 Salmorejo De Jueyes (Crab Stew). A favorite of my Father-in-Law, this tomato based stew was filled with tasty crab meat and packed full of flavor. Paired nicely with the tasty tostones; this dish got my Father-in-Law's seal of approval.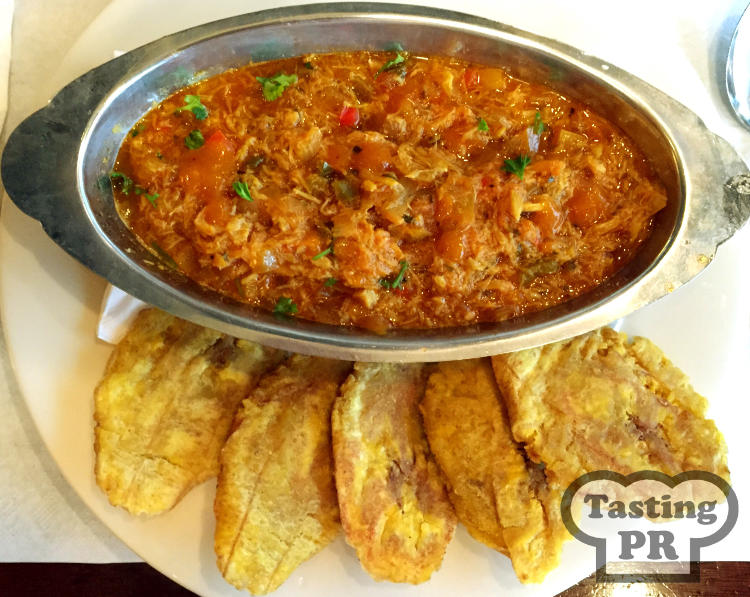 Finally I ordered Chuleta Can Can with Congri Rice. The enormous pork chop is cut to include a large layer of fat and skin, so that when it is fried the skin creates a crispy crust known locally as Chcharron (or Crackling back in England). On the whole the pork chop was nicely cooked with some amazing tasting Chicharron. However a small portion of the chop was slightly dry, though this did not take away from the overall enjoyment of the dish. The Congri Rice that accompanied the Chuleta Can Can was simply delicious. Full of flavor, perfectly cooked rice and black beans. definitely recommend that you order some.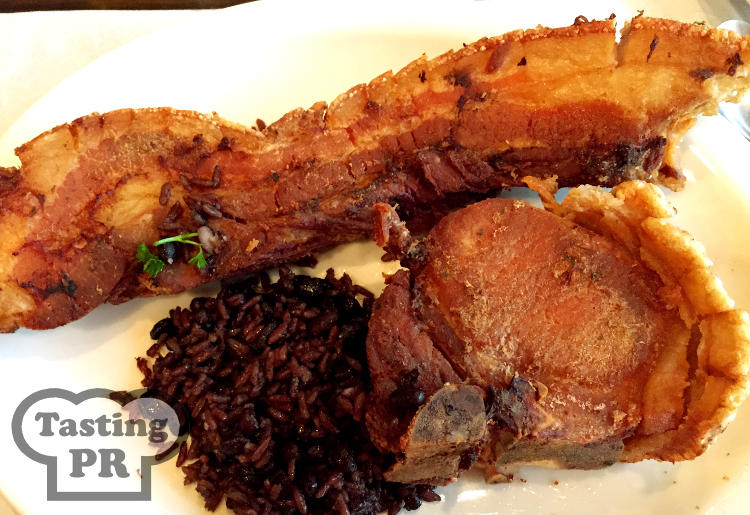 No room for dessert, but my wife did love the Cafe con Leche that was served,
If you are looking for a restaurant with a great atmosphere that is family friendly and has reasonable prices then check out Metropol in Guaynabo or one of their other locations.
More Metropol Reviews @ Yelp & Tripadvisor
Metropol
Location: Jardines Reales, Ave. Las Cumbres
GPS: 18.362771, -66.119032
Parking: Yes
Tel: 787-272-7000
More Info: Metropol
Find on Google Maps
Other Locations
Dorado – Plaza Dorado Shopping Center, Carr. #698, Calle Méndez Vigo, 787-278-5500
Barceloneta – Centro Comercial Prime Outlet, Carr. #2 km54.6 Int. Carr. 140, 787-970-1000
Fajardo – Pta. Del Este Sur, Food Court, 787-801-2877
Hato Rey – 244 Ave. Roosevelt, Hato Rey, San Juan, 787-751-4022
Isla Verde – Anexo Club Gallistico, Ave. Isla Verde, San Juan, 787-791-5585
Caguas – Plaza Centro Shopping Center, Caguas, 737-744-5000