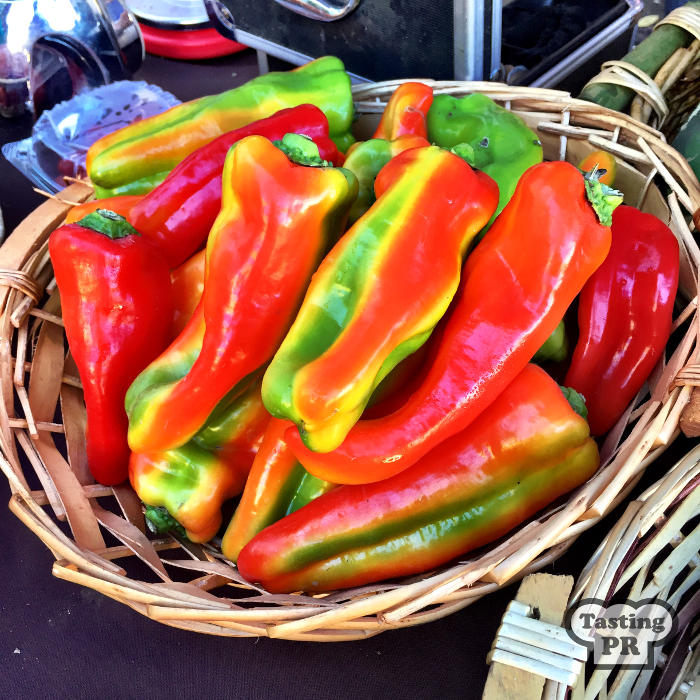 Back in 2010 a small group of local organic farmers came together to start the Mercado Agricola Natural (Organic Farmers Market) in Old San Juan.
Fast forward to now and every Saturday from 8am – 1pm you will find around 15-20 small vendors setting up stalls in the Museo de San Juan on Norzagary Street. The building was originally the Plaza del Mercado (Market Place) in Old San Juan.
We popped in this past Saturday and found amazing colorful organic homegrown fruit & vegetables, handmade pasta, artisan breads, cheeses, herbs, sauces, flowers and more, on offer from various small farms and homes around the island.
The colors and aromas were amazing and the friendly owners were eager to explain all about their produce and the market.
Feeling hungry, the Mercado Agricola Natural has a stall offering various vegetarian dishes including a lentil stew and vegetarian emapanadillas.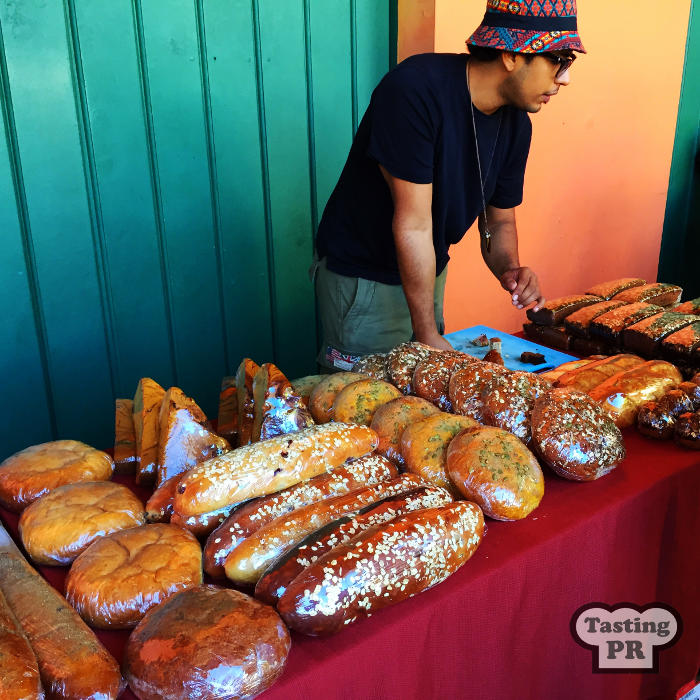 Tip: If you'd like to buy some of the amazing looking artisan breads, get there early, as these are one of the most popular stalls in the market and regular sell out early.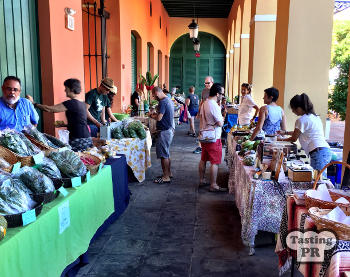 If you are in Old San Juan on a Saturday morning, take some time to explore the Mercado Agricola Natural, you don't have to buy, but more than likely you will….
Mercado Agricola Natural (Organic Farmers Market), Old San Juan
Location: Museo de San Juan, Norzagary Street
GPS: 18.468218, -66.117500
Hours: 8am – 1pm (or earlier if they sell out)
Parking: Street Parking, Old San Juan Parking Lots
More Info: Website