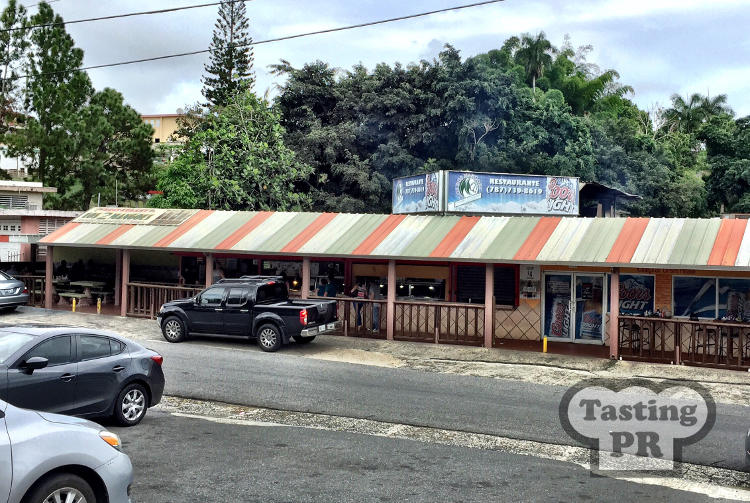 The other weekend we happened to be in Cidra (my son had a school project) and after walking around the plaza and various other spots in the town we were ready for a bite to eat (especially the kids).
Not being familiar with Cidra we checked out what was recommended on Yelp and Tripadvisor and were not blown away by the choices, but as we were hungry we headed for the closest spot Los Dos Mangoes.
Los Dos Mangoes had a decent line of people ordering food from the cafeteria style counter at the front of the restaurant, so we joined the line.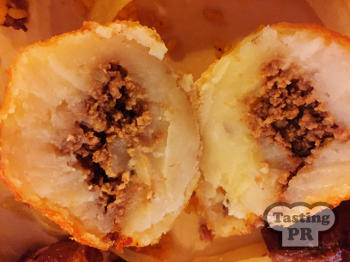 The glass fronted counter had your typical Puerto Rican offerings: Alcapurrias, Rellenos de Papa, Carne Frita, Chicken, Cuajito (tripe I believe) and various Puerto Rican sides.
Thankfully the line was moving quickly as the kids were hungry, so chose a mixture of appertizers, rice and beans, mofongo and carne frita.
It was not until we went inside and found a table that we realized that Los Dos Mangoes offers a regular restaurant menu with the added bonus that most of the main dishes are displayed in large color photos on the dining area walls.
Based on the table next to us, the menu item foods looked good, although they did seem to take rather a long time to arrive.
Our food was good, though nothing to get too excited about, and by the time we left our plates were pretty much empty.
The Rellenos de Papa was very good, nicely fried with a crispy outer, soft mashed potato and just the right amount of well seasoned carne molida (ground beef). The Alcapurrias were a little over cooked for my taste and my son was not a fan of the Sorullos, which are typically one of his favorites.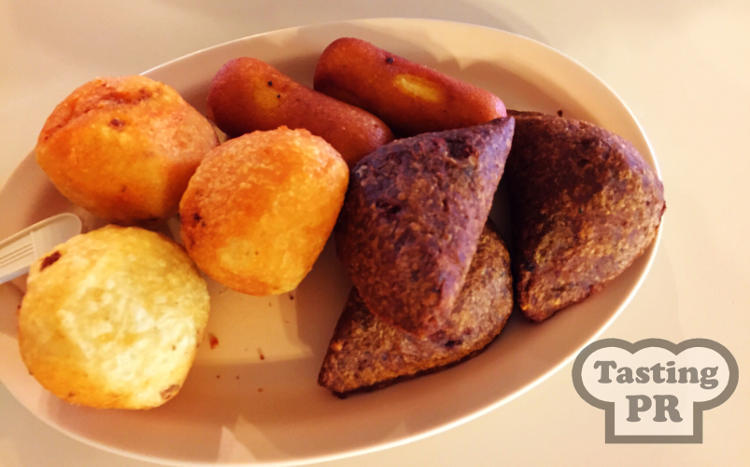 The kids loved the rice and beans and the carne frita was tender and nicely seasoned, as too was the mofongo.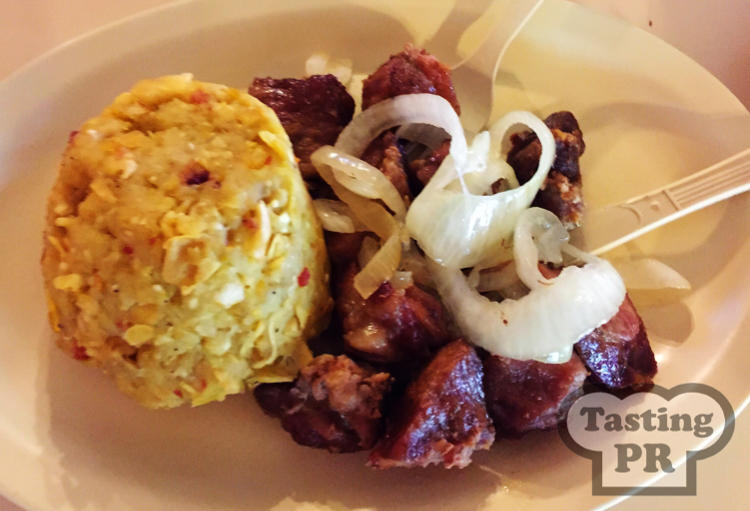 There are not that many options in Cidra (at least from what we could find) so we were happy to stumble on Los Dos Mangoes.
More reviews of Los Dos Mangoes at Tripadvisor
Los Dos Mangoes
Location: Carr. 173 km.11.9
GPS: 18.174555, -66.166127
Parking: Yes
Tel: 787-739-8619
More Info: Facebook