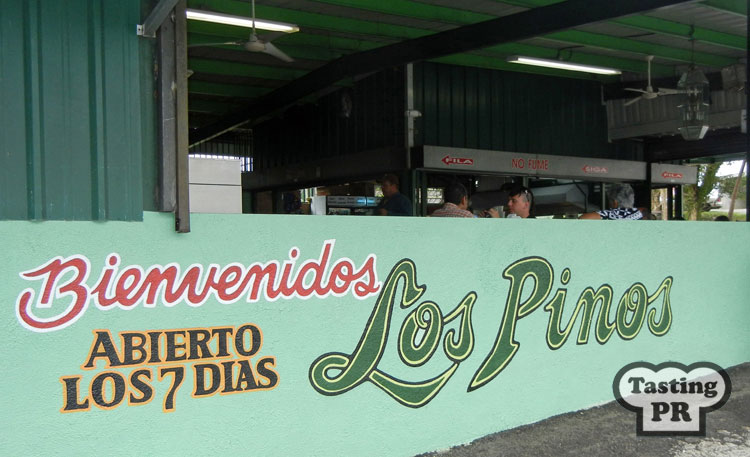 Ask anyone, 'where is the place to go for Lechon' and I guarantee that 99% of the answers will be 'GUAVATE'.
Ask anyone, 'which Lechonera should I try' and you will get a whole host of answers, because Guavate is the home of the lechonera and there are quite a few to choose from,
You will not find 5 star dining in Guavate, but what you will find are canteen style lechonera's serving awesome traditional spit roasted pork (lechon) and traditional Puerto Rican side dishes such as; mofongo, arroz y habuchelas, arroz con grandules, tostones, morcilla and more.
The pork is moist and tender and packed full of flavor. The skin or crackling where I come from, is crisp and to die for. The sides are equally tasty
Just put your diet on hold for the day.
We always say that we will try a different Lechonera, but we always end up at Los Pinos for one reason or another. It tends to be less busy than say Rancho Original and the music is not quite as loud, but the food is always tasty.
Even at Los Pinos the lines for food can be long, but the wait is well worth it.
Our typical Los Pinos meal includes:
Lechon, moist, tender, full of flavor, with amazing crackling (crispy skin).
The morcilla (blood sausage) is nicely spiced and a must side dish when in Guavate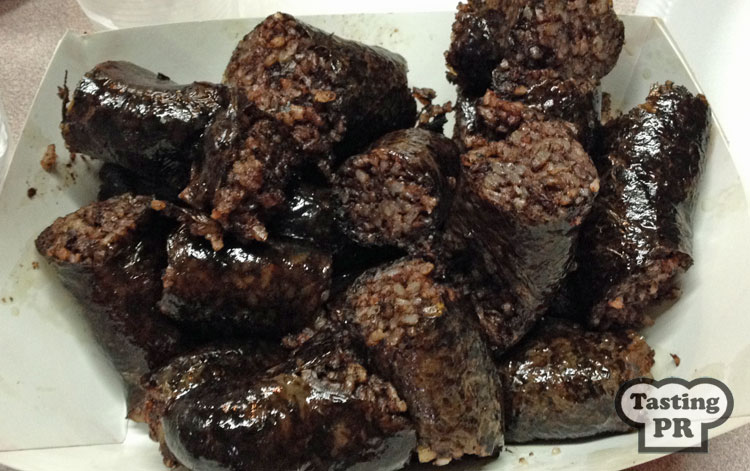 Pasteles are a very traditional dish at Christmas here in Puerto Rico that you can usually find in Guavate all year round. Made from masa (yautia dough) and filled with pork, ham, pimentos wrapped in banana leaves for cooking; they are another must try dish. Definitely one of my favorite foods at Christmas.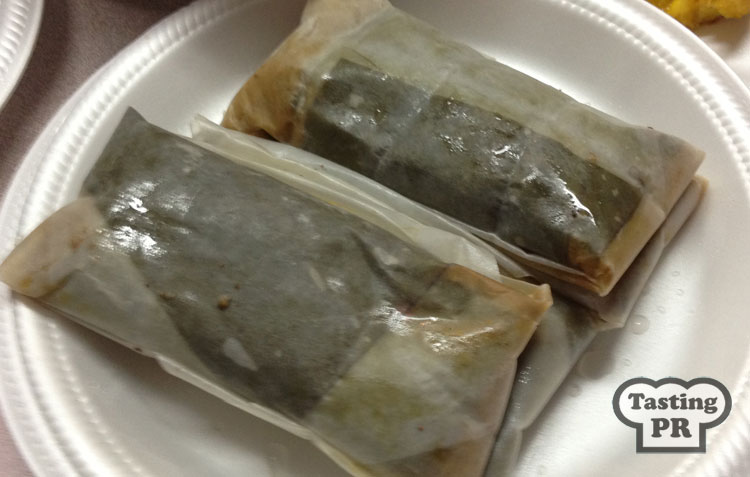 Arroz, perfectly cooked and full of flavor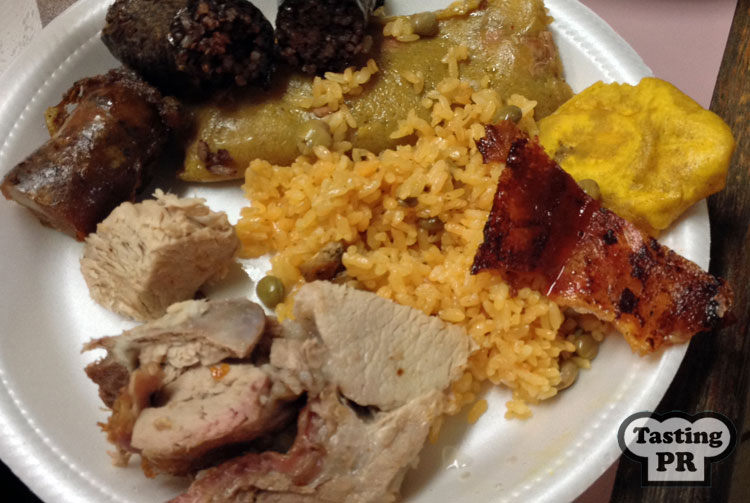 Guavate is a must place to visit in Puerto Rico and Lechonera Los Pinos will fulfill your lechon craving and more.
Additional reviews: Tripadvisor, Foursquare, Yelp
Lechonera Los Pinos
Location: Rd 184, Km 27.7 Guavate
GPS: 18.129694, -66.071382
Parking: Yes plus several nearby car parks
Tel: 787-286-1917
Find on Google Maps