If you are looking for a great cup of coffee in theHato rey / Domenech Avenue area of San Juan then Latte que Latte has to be on your list.
Latte que Latte is deceptively bigger that you imagine from the outside with one large room and a second slightly small back room scattered with various sized tables and seating options. Décor is simple with white tables, wicker style chairs and painted brick walls.
Orders are placed at the counter located just inside the entrance with a chalkboard menu detailing their tasty and creative sandwiches and coffee options. If you are eating in you will be handed a number which you take to your table and the wait staff will bring you your order.
The coffee here is excellent due in part to the skilled baristas and the highly rated Hacienda San Pedro Coffeem which is full of flavor but not overly bold.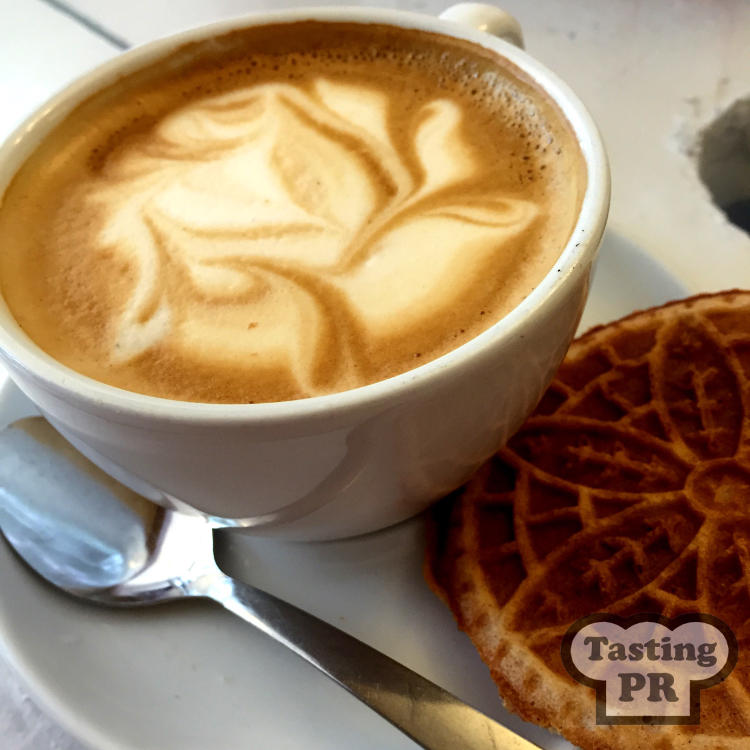 Unique to Latte que Latte is the homemade Italian style waffle wafer that is served with each cup of coffee. The wafer is crispy and delicate and makes for a nice compliment to the coffee; though if you are like me, you might be tempted to dunk the wafer in your coffee.
Sandwiches are fresh and prepared to order and I can highly recommend the:
Pio Pio (chicken, cheese, salad and pesto) Sandwich
This lightly toasted sandwich had my taste buds working overtime. The combination of the pesto, melted cheese and chicken were just delicious.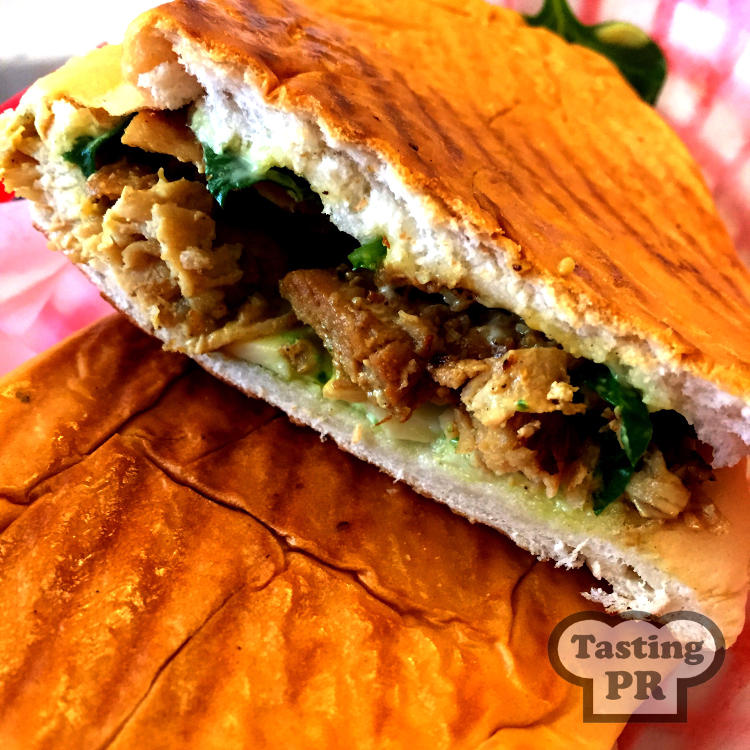 Hummus (Hummus, pesto, Swiss cheese, salad)
I can safely say that hummus and melted Swiss cheese make for a great combination and are complimented in this sandwich by delicious pesto and spinach leaves. A really tasty sandwich.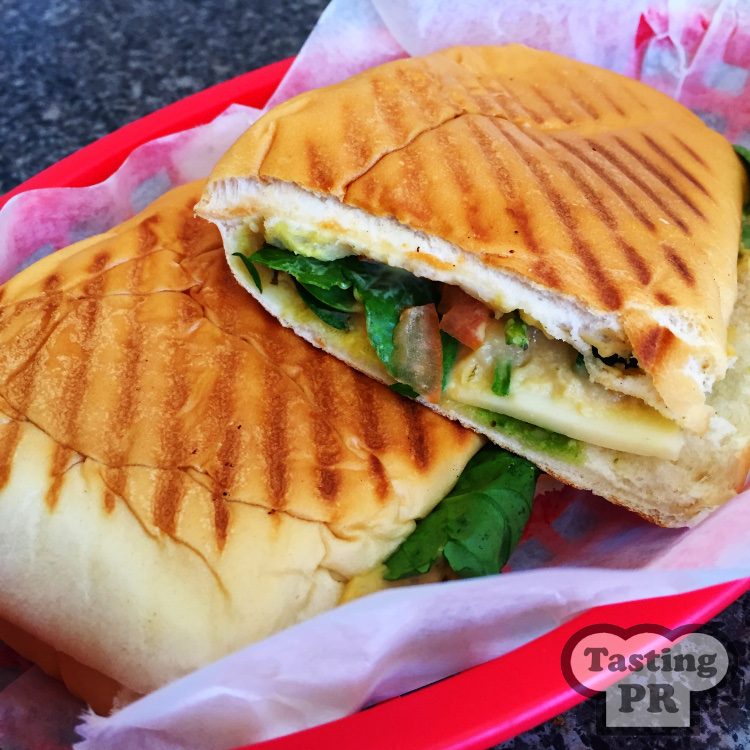 Other sandwich items: tuna, ham & cheese, ham, cheese and eggs sandwiches, scrambled eggs and salads.
As for the coffees you have the regular offerings: Lattes, Espresso, Macchiato and Cappuccino's and Latte que Latte's own Chocofe and Choco Coco.
The staff are super friendly; service is great and the coffee and food are excellent.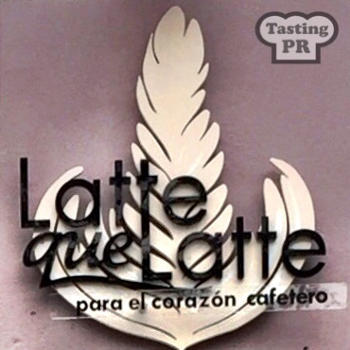 Take a look at more photos of Latte que Latte
More reviews of Latte que Latte @ Tripadvisor, Yelp & Foursquare
Latte que Latte
Location: 273 Avenieda Domenech, San Juan
GPS: 18.414275, -66.063243
Parking: Yes (limited) & street parking
Te: 787-963-1070
Website: Facebook
Find on Google Maps