Puerto Rico beer lovers will have a smile on their face this week, as California brewery Lagunitas Brewing Company brings a selection of its beers to the island.
Lagunitas will be distributed by local distributor Méndez & Co and 6 of their beers will be available at the launch parties: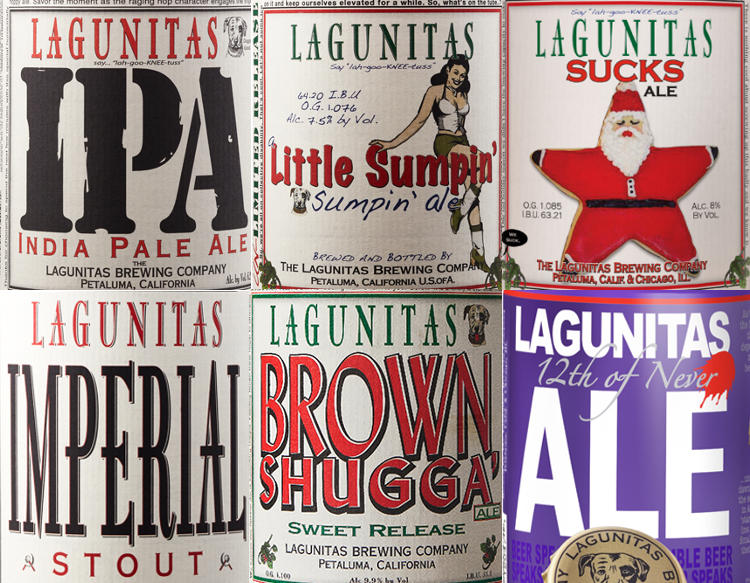 Lagunitas IPA – A well-rounded, highly drinkable IPA with a 6.5% ABV. A bit of Caramel Malt barley provides the richness that mellows out the twang of the hops.
.
Little Sumpin Sumpin' Ale – A hoppy pale wheat ale with a 7.5% ABV
Sucks – A medley of barley, rye, wheat, and oats with an 8% ABV
Imperial Stout – Made with roasted malted barley, to give the beer an uncommon richness and smoky, roasty depth and a 9.9% ABV
Brown Shugga (Seasonal beer) – made with sugar cane with a 9.8% ABV
12th of Never – a blend of Old and New School hops that play bright citrus, rich coconut, and papaya-esque flavors, all on a solid stage of English puffed wheat, with a 5.5% ABV.
This week there will be not ONE but THREE Lagunitas launch parties here in Puerto Rico, where you will be able to sample a beer or two.
7pm Wednesday, December 14 @ Taberna Lúpulo (Old San Juan)
More Info: Facebook
6pm Thursday, December 15 @ Birriola (Ponce)
More Info: Facebook
6pm Friday, December 16 @ Taberna Boricua (Hato Rey, San Juan)
More Info: Facebook