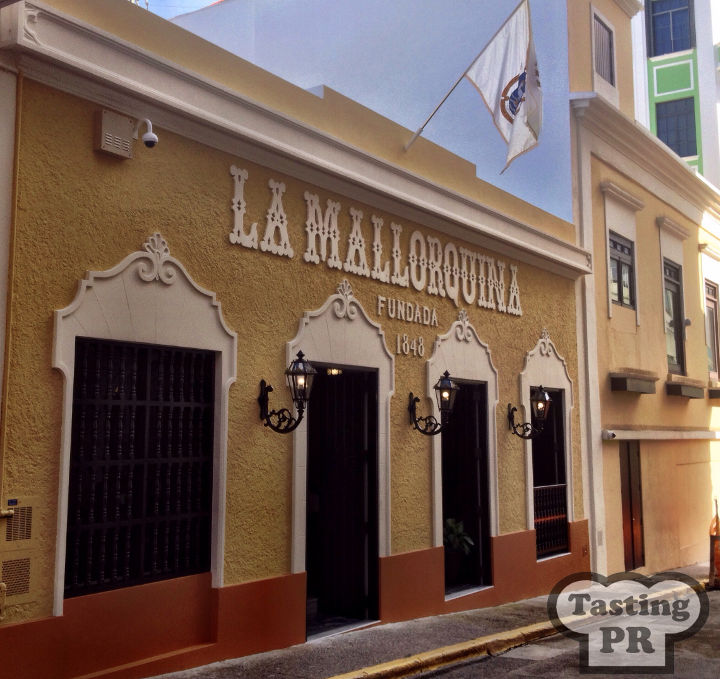 Originally opened in 1848, La Mallorquina in Old San Juan was the oldest operating restaurant in the Americas until its doors closed in January 2012.
Now Old San Juan welcomes back La Mallorquina after painstaking renovations by current owner María Socorro Figueroa Lugo.
All I can say is; they have done an amazing job.
I never had the opportunity to visit the original La Mallorquina but the renovated restaurant is beautiful with its large open windows, original checkered floor, white linen table clothes and natural lighting cascading down from the large skylight overlooking the interior water fountain. The large antique mirrors hanging from the wall complete the old world charm that La Mallorquina exhibits.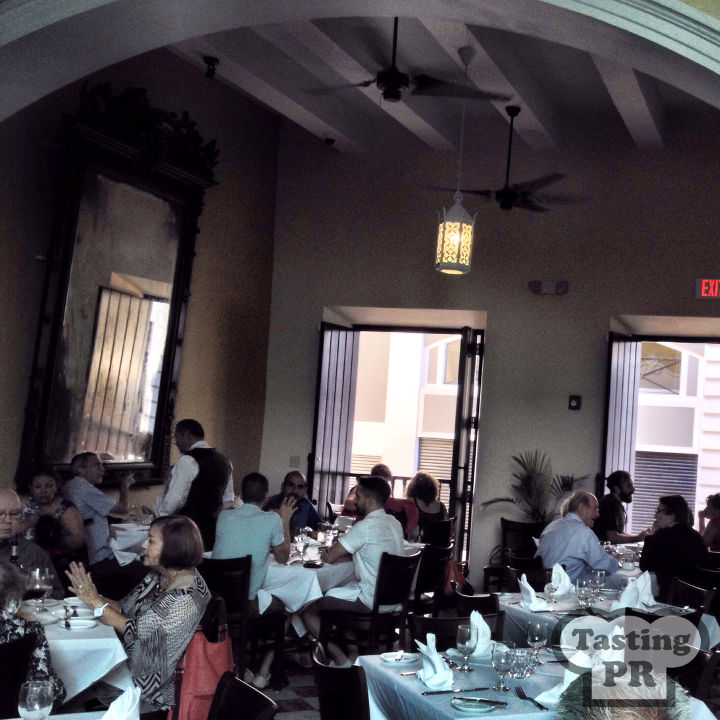 The open windows and numerous ceiling fans provided a very comfortable temperature without the need for air conditioning.
We visited recently for Sunday Lunch and had a great time. When we arrived we were promptly seated and attended by our waiter.
So how was the food…
First we ordered some Mini Bacalaitos. These popular Puerto Rican salt cod fritters were delicious, so much so that my son, who is not too keen on fish, devoured several. Luckily we had ordered two portions, so there was plenty for everyone.
The fritters were crispy on the outside and soft and mouthwatering good on the inside. A perfect start to the meal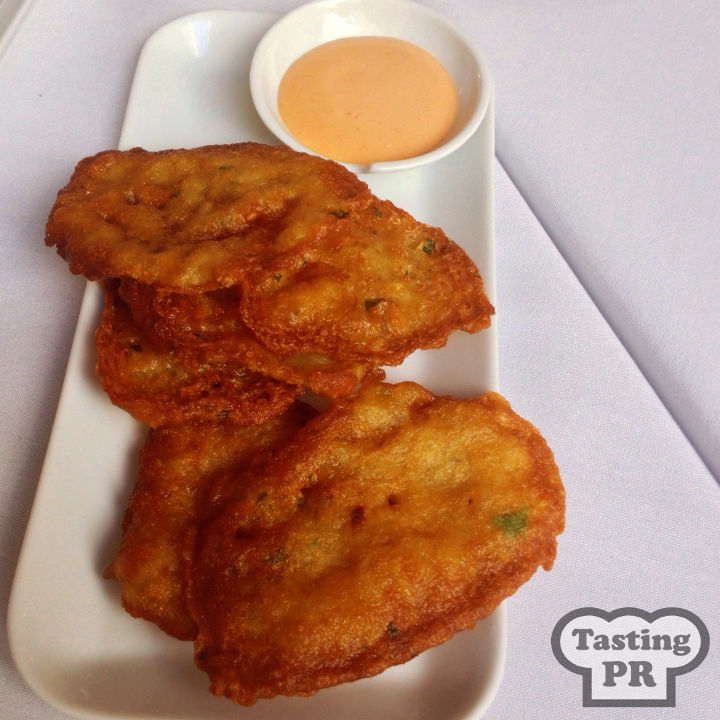 Everyone ordered a different plate for the main course
My father-in-law ordered the Churrasco and Mamposteo Rice. The Churrrasco was perfectly cooked and the Mamposteo was one of the best he has ever had.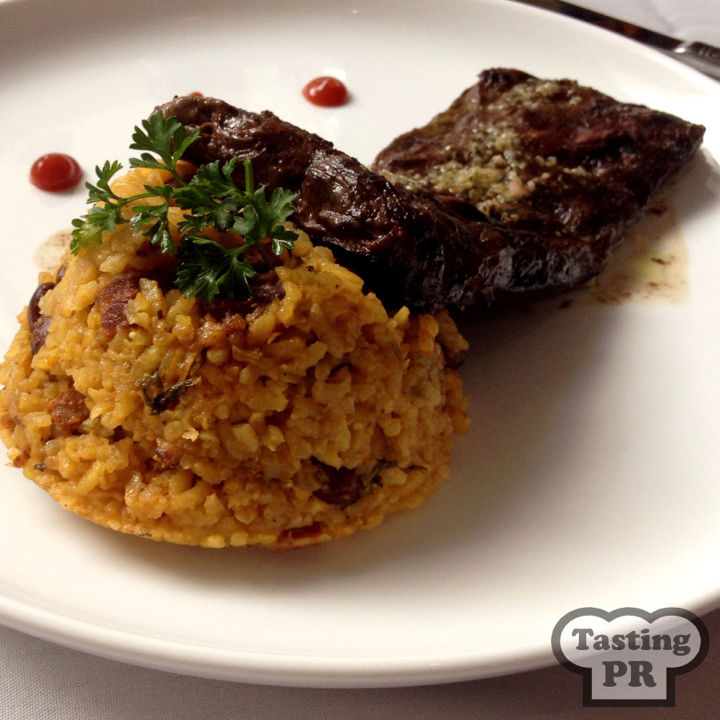 My mother-in-law ordered the Arroz con Pollo. The dish was beautifully presented and was a big hit with everyone who tried it. The rice and chicken were well seasoned and was delicious.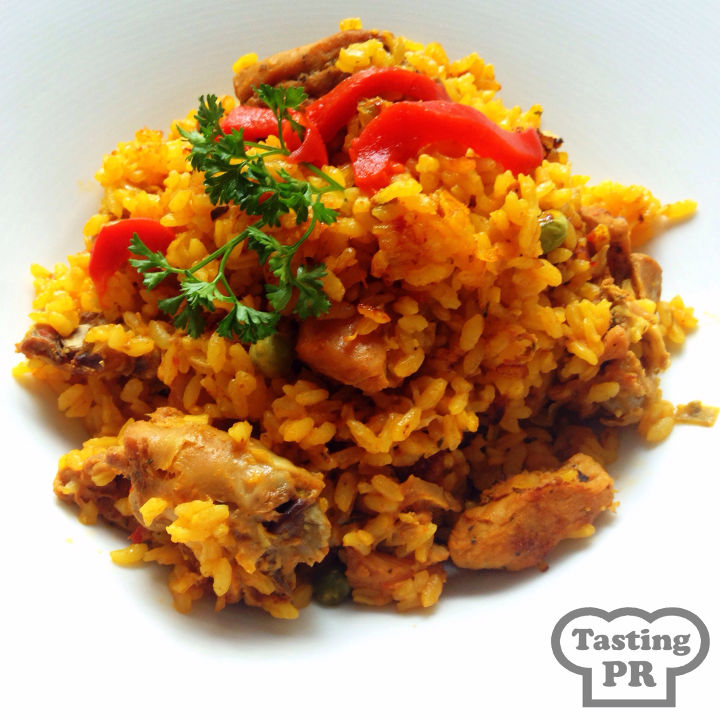 My wife ordered her 'go to' dish, the Mofongo con Camerones. Again this was another hit. The Mofongo was moist, the shrimp perfectly cooked and the dish was brought together by the criollo sauce.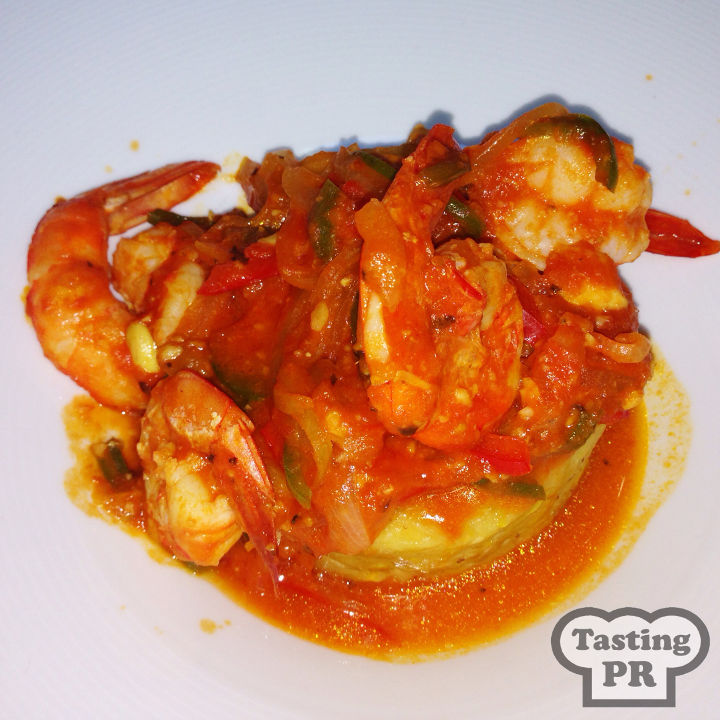 Finally my plate, the La Mallorquina Special that includes: Pernil, Arroz con Grandules, Amarillos and Yuca Pasteles.
Overall I really enjoyed this dish. The Pernil was fork tender and busting with flavor, the rice nicely executed and even though I'm not a big fan of Amarrillos (sweet plantains), these won me over. The only thing that I was not a huge fan of was the pasteles. The flavor was excellent, but the texture was not a winner for me.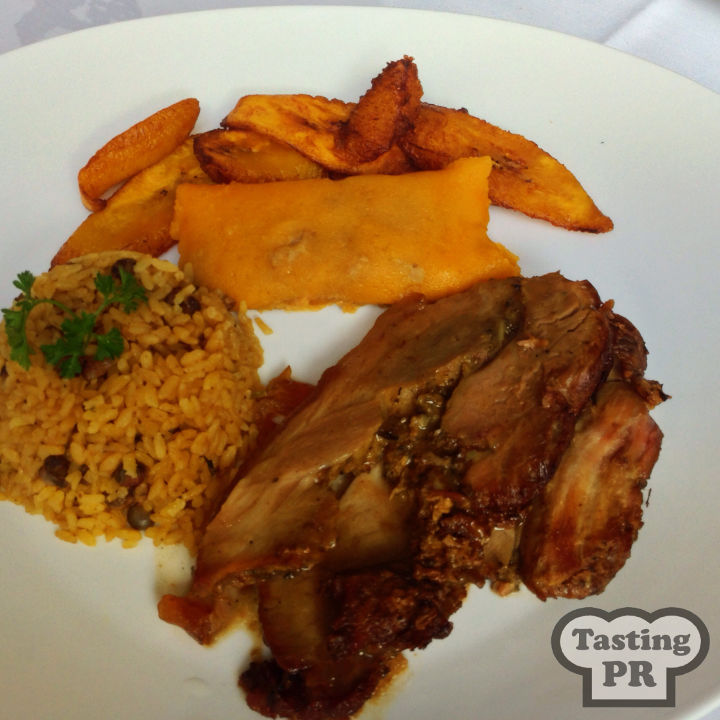 Overall, everyone enjoyed their meals and loved the décor and feel of La Mallorquina. The service was excellent apart from the speed at which some of the appetizers and sides arrived. There was a slight delay in our Bacalaitos order and one of the side dishes did not arrive until half way through the main course. As the restaurant had only been open for about 3 weeks I am hoping this was just teething problems.
Take a look at more photos of La Mallorquina
La Mallorquina Restaurant
Location: 207 Calle San Justo, Old San Juan
GPS: 18.465138, -66.115328
Parking: Street parking and nearby parking lots
Tel: 787-722-3261
Find on Google Maps