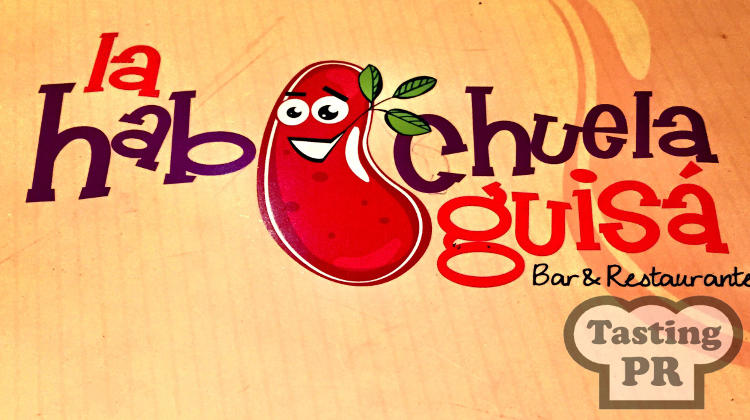 La Habichuela Guisa recently opened in Guaynabo and every time I drive past it always seems to be busy; that's a good sign right?
So this past Sunday we headed there to check it out…
As expected there were plenty of cars in the parking areas, so we were not too surprised to find that we would have to wait for a table.
The restaurant has a main dining area with a separate bar area and an outside patio area with covered and open tables. The outside area is pleasantly decorated but is located next to the main road, so it might not suit everyone.
Fortunately after around 15 minutes we were seated in the bar area. We would have liked a table in the main dining area, but with two hungry children, we preferred not to wait for another table.
The menu at La Habichuela Guisa is very traditional Puerto Rican cuisine served as the restaurant name suggest with rice and your choice of beans (habichuelas). When I say choice I mean choice. You cab pick from:
Habichuelas Rosadas (Pink Beans)]
Habichuelas Rojas (Red Beans)
HabichuelasBlancas (White Beans)
Habichuelas Negras (Black Beans)
Garbanzos (Chickpeas)
Gandules
You can even have Arroz Mamposteo (rice and beans mixed) again with your choice of beans.
We ordered a selection of appetizers.
Sorullitos de Maiz – I cannot personally tell you how good these were as they were devoured by my two children (so I'm taking a wild guess and thinking they were great).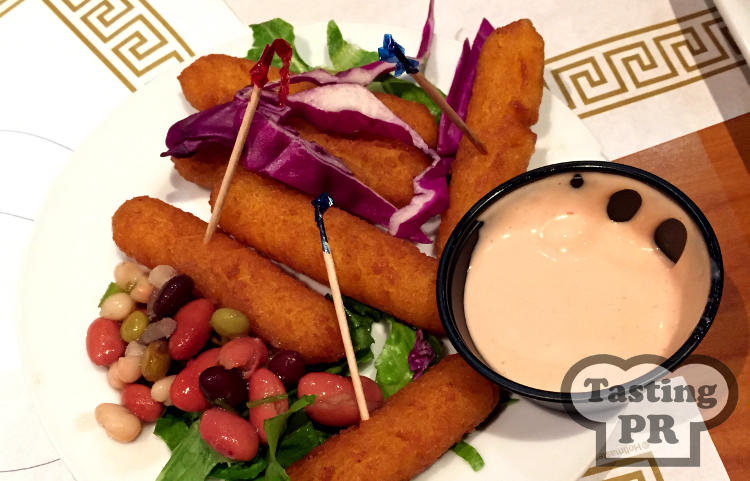 Aranitas (shredded green plantain fritas) – these were crispy on the outside and soft and delicious on the inside. A Big hit with our group.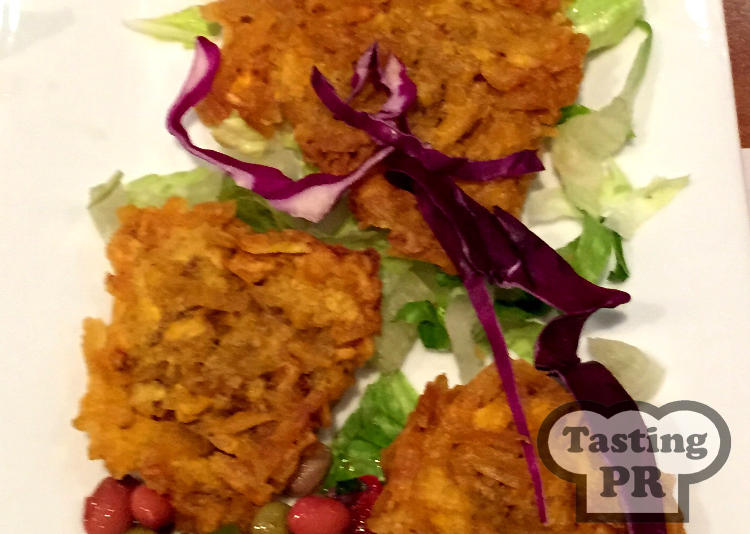 Pa' los Bravos, a trio of Longaniza (sausage), Morcilla (blood sausage) and Chorizo from the grill – these were the star appetizers. Full of flavor and the morcilla was some of the best I have tried. Even my two kids enjoyed the chorizo and sausage; which surprised me.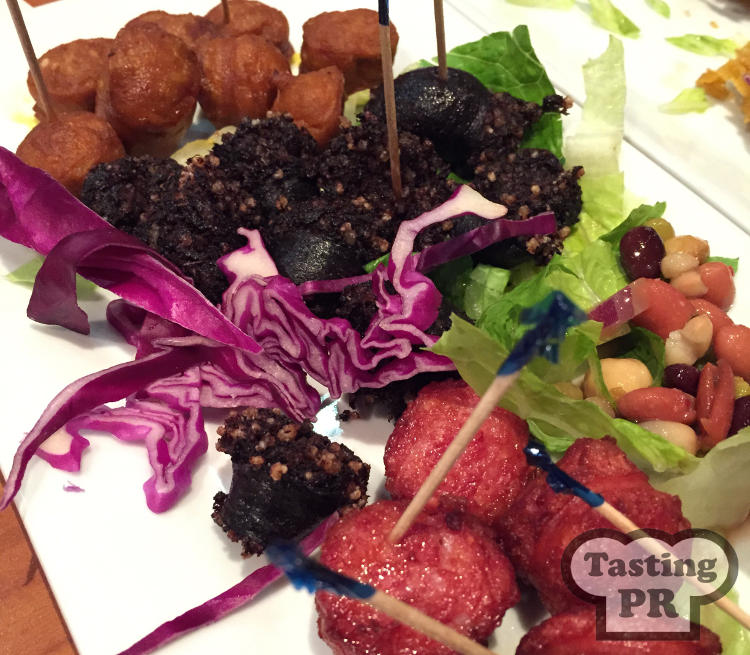 For the main dish the children had mini Churrasco with Papitas (fries) and Breaded Chicken with Rice and Pink Beans. The Churrasco choice by my daughter surprised me as she normally skips meat (unless it's a burger) when we are out. But she loved it and virtually cleaned the plate. The chicken was another hit with my son.
My wife and her mother both went with the Pionono de Amarillo with Carne. This is basically a fried and mashed yellow plantain stuffed with meat. As the plantain is yellow it is sweet, so you have a combination of sweet and savory that both my wife and mother-in-law said was delicioso.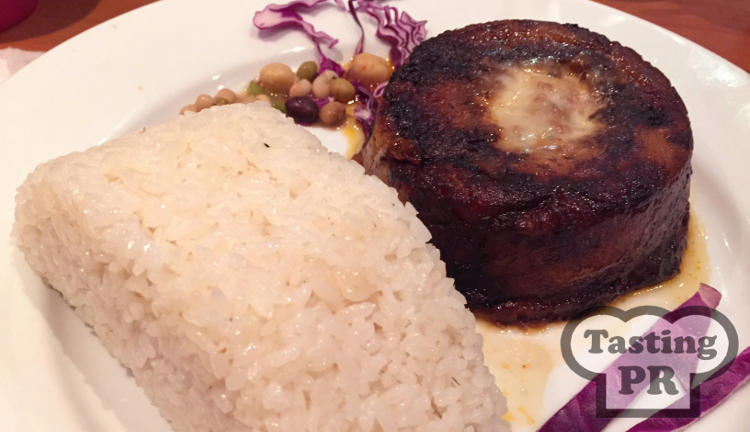 Churrasco with Arroz Mamposteo was my father-in-laws pick. The Churrasco was perfectly cooked to medium and the mampoteo with pink beans was packed with flavor.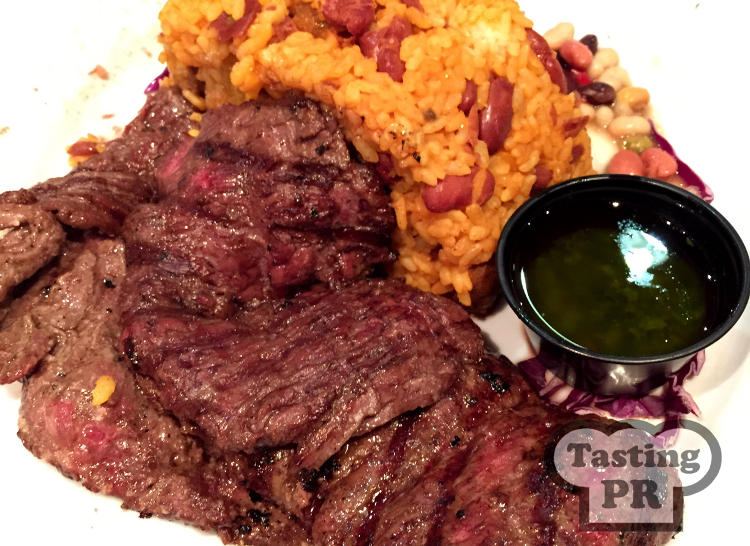 My choice was the Carne Frita (fried pork) with rice and pink beans. The pork was perfectly cooked, crispy on the outside, moist and tender on the inside; so tasty. The beans were delicious but the rice was a little too sticky for my liking but overall the dish was excellent.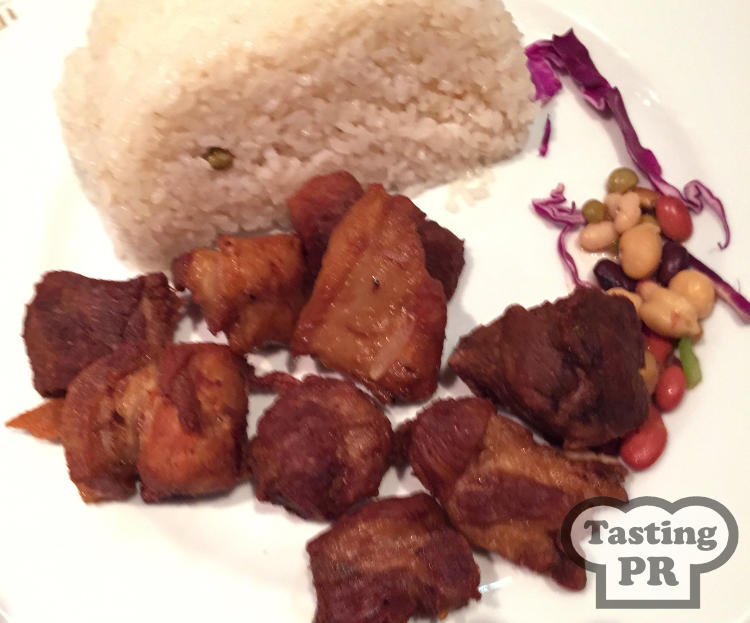 Too much delicious food and rice and beans = no room for desserts; maybe next time.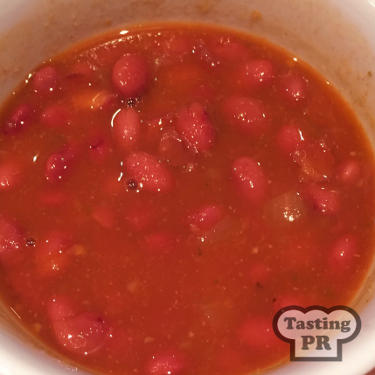 The food at La Habichuela Guisa was excellent and the prices too were extremely good.
The fact that both our children enjoyed their food is another plus.
We will definitely be back to try more from the menu.
Take a look at more photos from La Habichuela Guisa
La Habichuela Guisa
Location: 20 Frailes llanos, Guaynabo
Tel: 787-789-1209
GPS: 18.366332, -66.111043
Parking: Yes (including valet parking)
Website: Facebook
Find on Google Maps