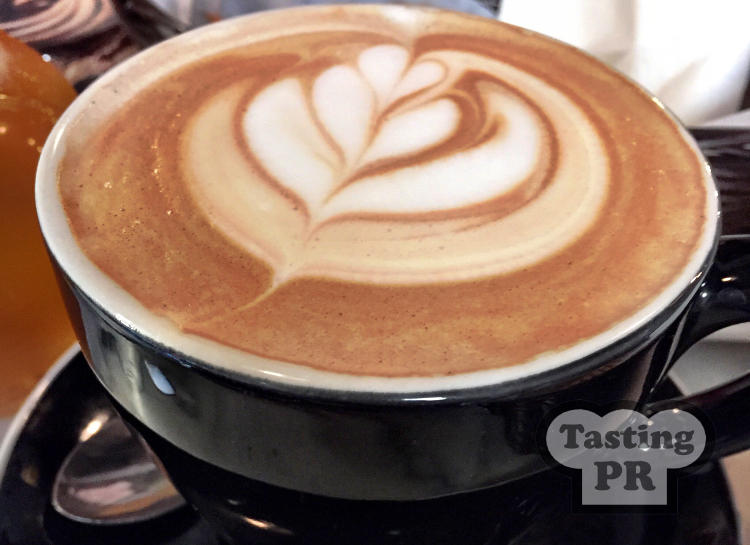 Hacienda San Pedro Coffee Shop in Santurce makes exceptional coffee; period. If you are nearby, you owe it to yourself to check it out.
Just a word of caution, the actual coffee shop does not have the most obvious of signs and you can quite easily drive past it without realizing. But once you find it and try it, you will be back for more great tasting coffee.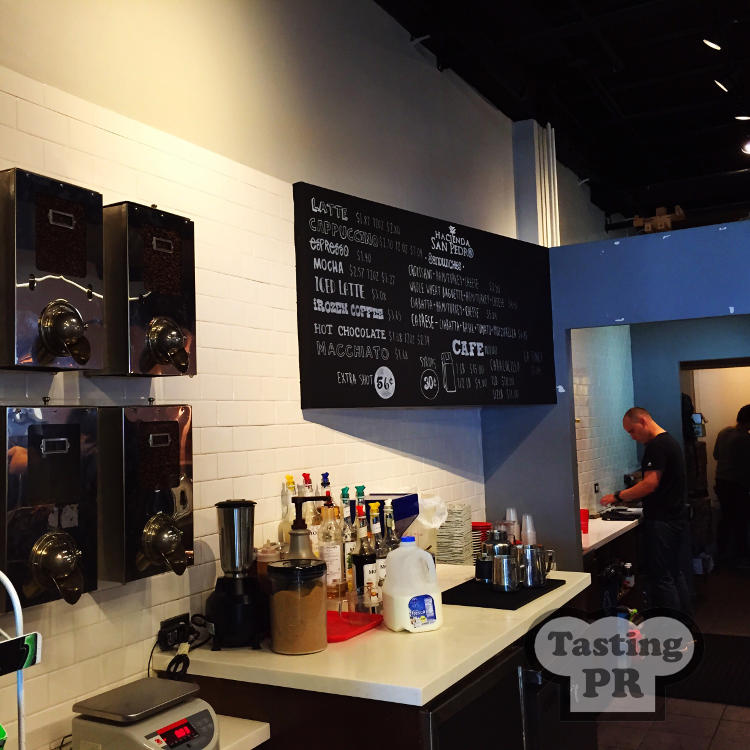 Hacienda San Pedro brings to Santurce their farm to cup concept with fresh beans that are grown on their coffee plantation in Jayuya.
The beans give a medium bodied coffee that is extremely smooth with a semi sweet aroma and chocolaty aftertaste. The baristas are excellent, pull great shots and produce cool latte art.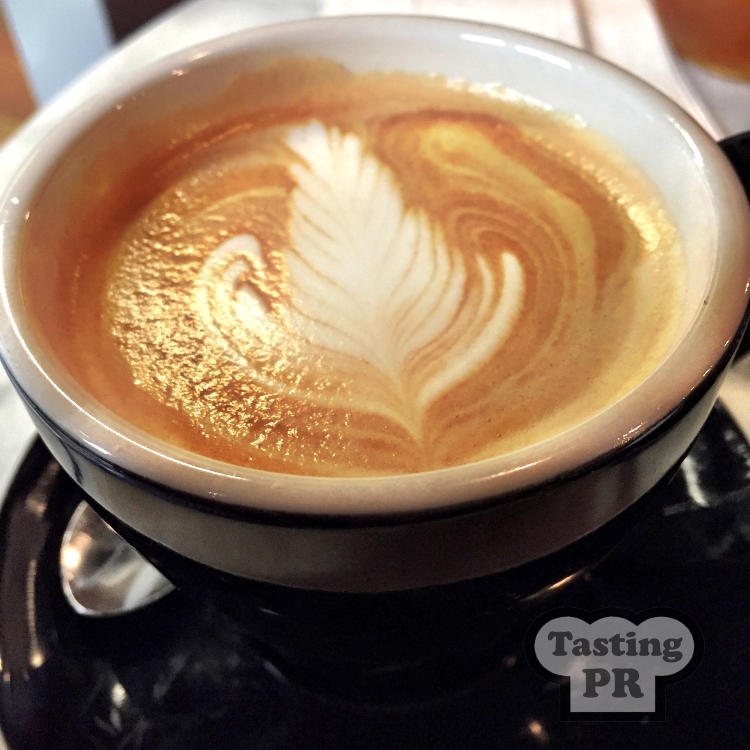 The coffee menu is what you would expect with, lattes, cappuccinos, espresso, mocha, various flavors and of course iced coffees too.
They also have a reasonable selection of sandwiches including: croissants, baguettes, ciabatta, pastries and more.
If you love great espresso at home they have you covered, as you can purchase their beans right here in the coffee shop.
This is not the largest of coffee shops with a few bar seats at the barista station and a few tables further back into the room, but they do have a reasonably large outdoor covered patio area that offers more seating.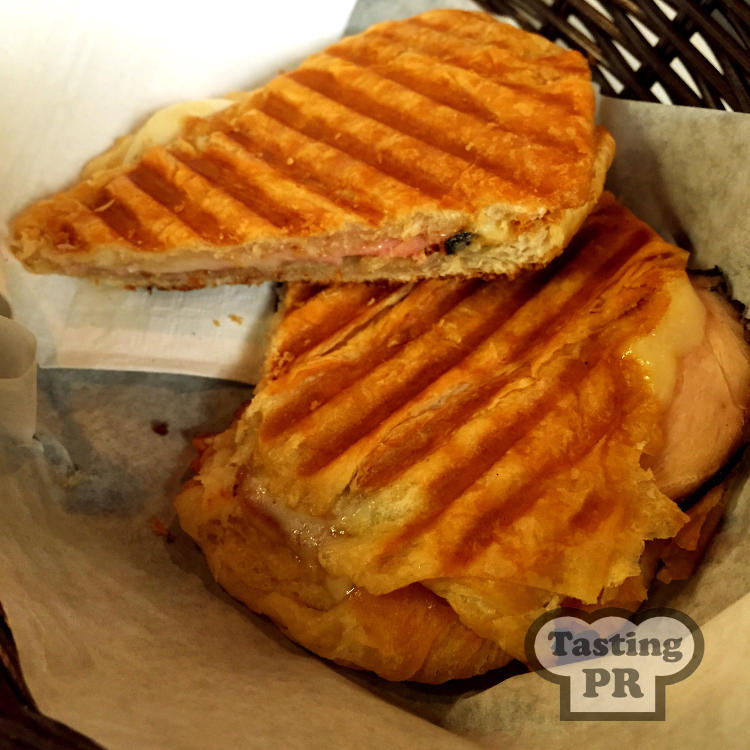 Hacienda San Pedro Coffee Shop is extremely popular and rightly so, the coffee here really is excellent. It has a cool ambiance, the staff are very friendly and they know their coffee.
Because of the location street parking can be hard to find so your best option is to try one of the nearby parking garages.
So next time you are in the area, take the time to pay a visit to Hacienda San Pedro.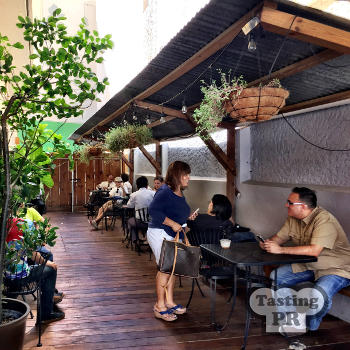 More photos of Hacienda San Pedro Coffee Shop
More reviews of Hacienda San Pedro @ Yelp and Tripadvisor
Hacienda San Pedro Coffee Shop
Location:318 Avenida de Diego, San Juan
GPS: 18.446596, -66.068100
Hours: Mon – Fri 6:30am – 6pm, Sat 8:30am – 4pm, Sun 9am – 3pm
Tel: 787- 993-1871
Parking: Street parking and nearby parking garages
More Info: Facebook
Find on Google Maps