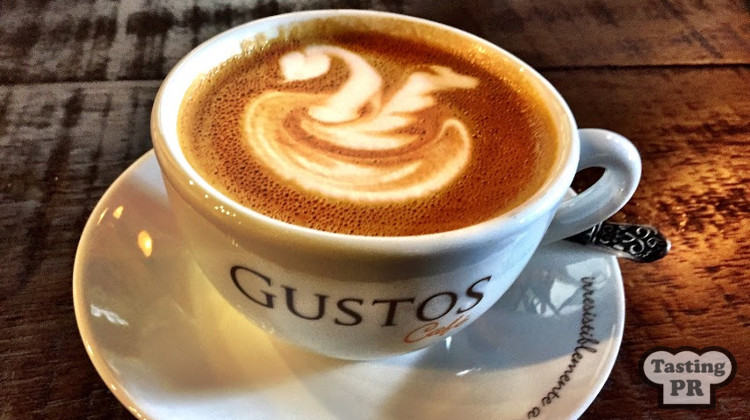 Great ambiance, cool decor, tasty food, and delicious coffee make Gustos new coffee shop in Miramar a must visit.
Located opposite the Conservatorio de Música de Puerto Rico in the Miramar district of San Juan, Gustos has created a very cool space for coffee lovers.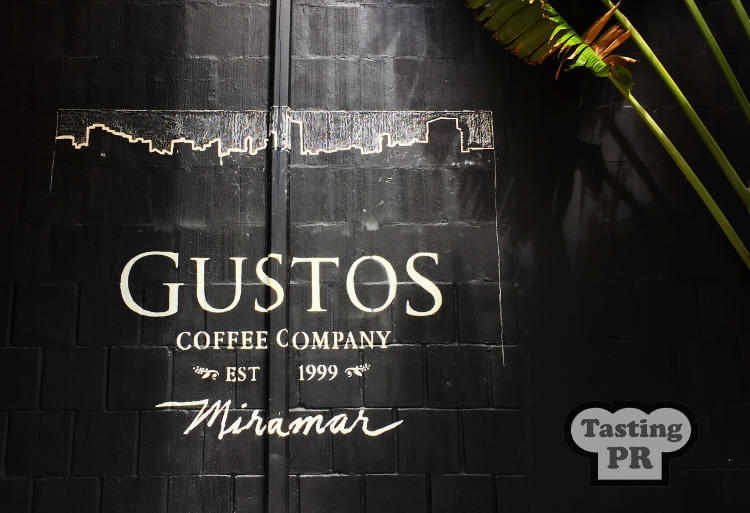 The exposed brick work, open kitchen, attentive staff, knowledgeable baristas all come together to create a great coffee drinking environment. The brass musical instruments on the wall, a nod to the Music Conservatory just adds a final touch to the overall experience.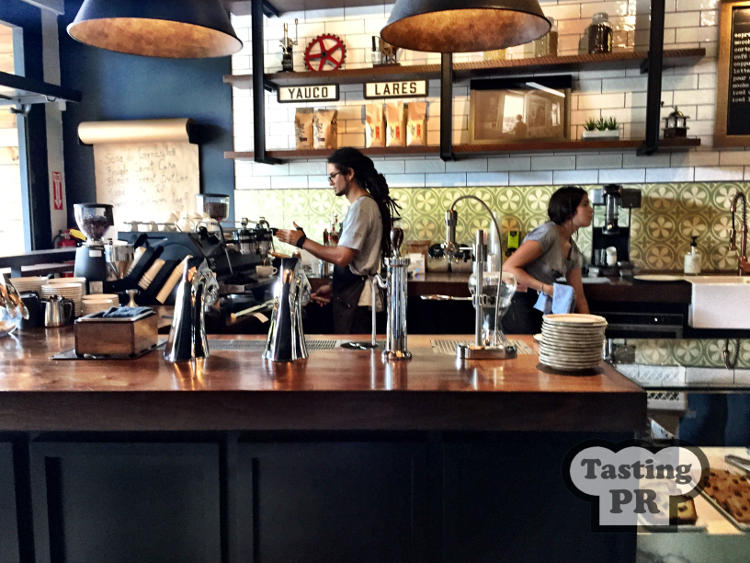 This is Gustos, so you expect great coffee and you will not be disappointed. The baristas here know their coffee and will ensure that you leave totally caffeinated and happy.
Along with their coffee, Gustos Miramar also offers a selection of breakfast, lunch and afternoon eats. For breakfast check out one of their egg dishes, or a tostado (toasted sandwich) or cereal
For lunch try a freshly prepared sandwich or hearty soup
Mid afternoon, check out a pastry or two.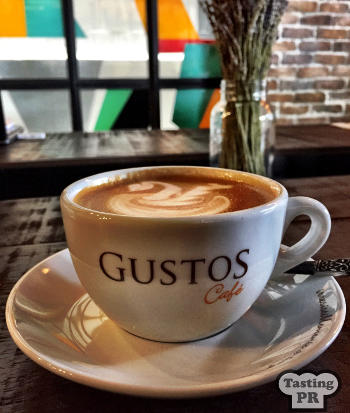 The Miramar area of San Juan is close to Condado, so if you don't have your own transport just grab an Ubber and check them out.
Gustos Miramar
Location: 954 Avenida Ponce De leon, Suite 105 (Miramar Plaza), San Juan
GPS: 18.453974, -66.079888
Parking: Yes, Valet parking (first hour free) and street parking
Hours: Mon – Sat 7am – 5pm
More Info: Facebook