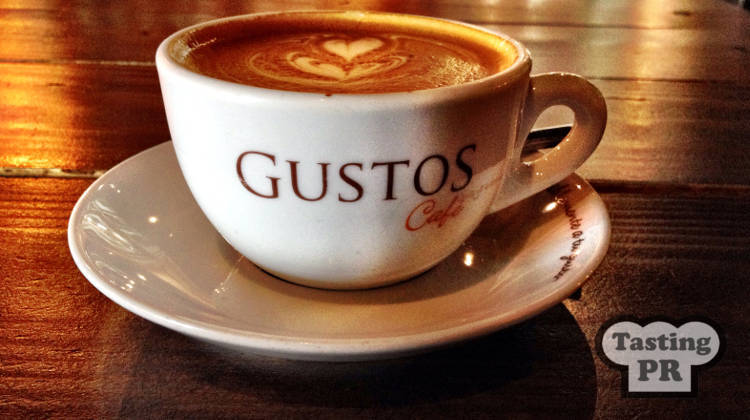 Gustos Coffee Shop is a gem of a coffee shop, tucked away in an unassuming warehouse district of San Juan. That's right the actual coffee shop is located at the front of Gustos Coffee Companies Roasting and Packing facility in San Juan.
As you drive to Gustos you could easily be excused for thinking that you are not in the right place, but don't worry as you pass the various warehouses along Calle A, you will eventually find Gustos Coffee Co.
Now, this place might be off the beaten track, but plenty of people know the location and on the times I have been, the place is always busy.
Attention to detail is everywhere; door handles made from portafilter holders, exposed ceiling and brick work, antique grinders, shelves full of books and coffee machines, even a Vespa hanging on the wall. All add to the ambiance of Gustos.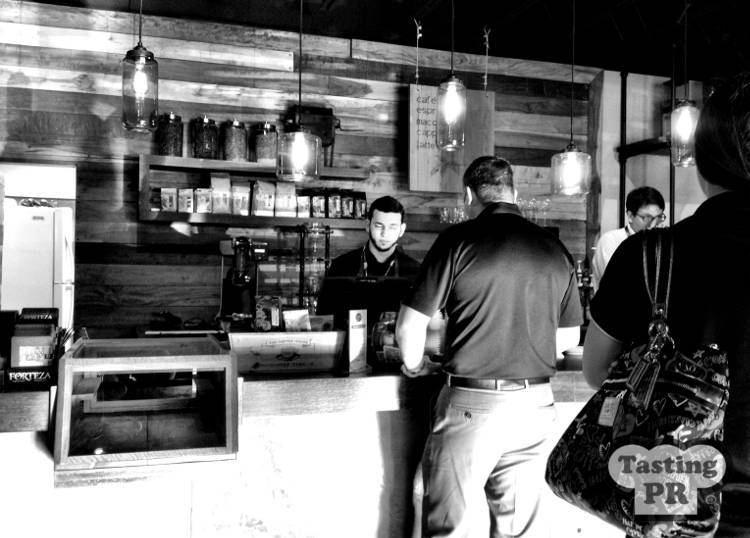 Seating comes in the form of comfy sofa and chairs, bar stool seating at the raised tables and a couple of side rooms that make for great meeting spots.
If you happen to be there during roasting time, check out the window by the comfy seats that lets you see into the roasting and packing areas.
Gustos roast and serve only Arabica beans, grown on artisan farms in Puerto Rico's central mountain range. The baristas here are excellent and always pull an exceptional shot. The coffee is smooth and rich and their lattes are up there with the best I've had here in Puerto Rico.
As for the food, they have a small but delicious menu for breakfast and lunch. So far I've sampled their: Ciabatta and provolone sandwich, Toasted Turkey and cheese croissant and Toasted provolone croissant. All just simply delicious.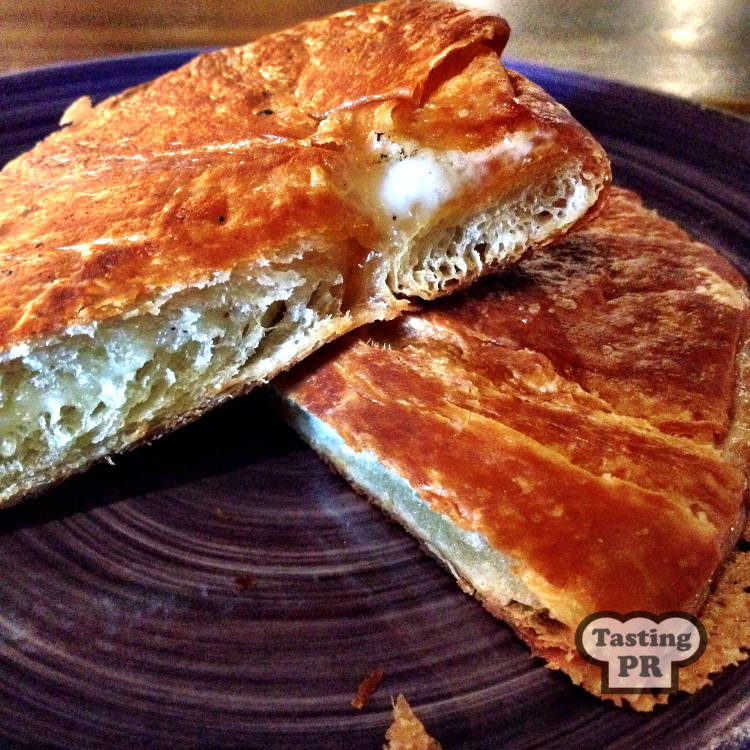 Other menu items include pastries, soups, salads, sandwiches and more.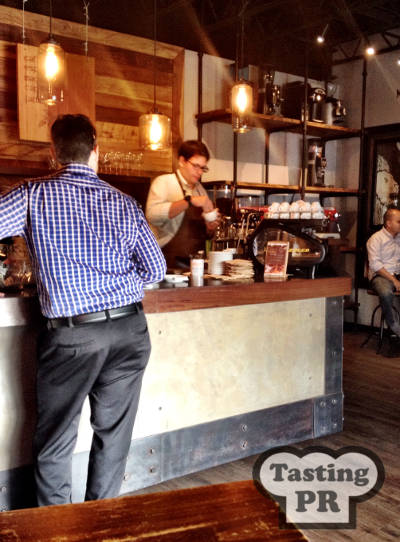 Simply put, this is an awesome coffee shop with a great ambiance, serving exceptional Puerto Rican coffee. Yes, it's a little hidden amongst the various warehouses, but definitely worth seeking out and taking the time to enjoy.
Take a look at more photos of Gustos Coffee Shop
More reviews of Gustos Coffee Shop @ Tripadvisor, Yelp & Foursquare
Gustos Coffee Co. Coffee Shop
Location: 530 Calle A, Unit 1, San Juan
GPS: 18.415979, -66.099811
Parking: Several parking spots & street parking
Tel: 787-783-3263
Website: Facebook
Find on Google Maps