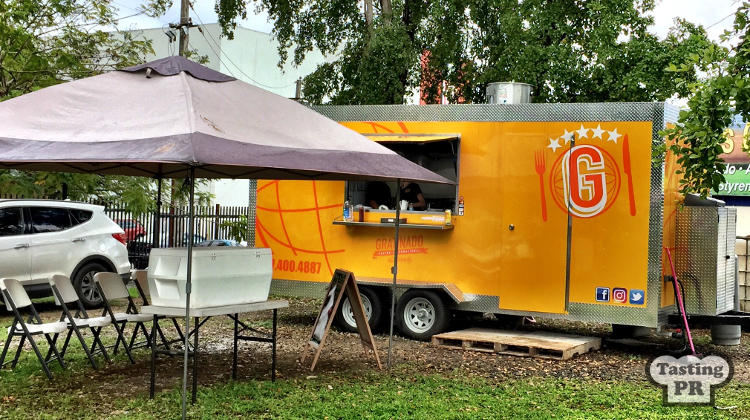 Gratinado is the latest food truck venture from Thon Thai's Chef Pedro Parrilla. Now that alone should have you heading on over and checking it out, but just incase you need more persuading then read on.
Gratinado is located right next door to Thon Thai and the food takes its inspiration from a more International perspective with a Puerto Rican twist.
Gratinado has a more international feel with Chef Pedro Parilla adding his own Puerto Rican twist to a menu that changes weekly based on the local produce that is available.
Regular dishes include:homemade hummus, house salad, Gratinado burger, wraps and tostados.
Changing dishes include: Gratinado of the week that typically includes a local starch such as potatoes, malanga or, mofongo and a pasta of the week. These dishes are usually offered with chicken, beef or pork.
If you have tried Thon Thai you will know that Chef Parilla prides himself on the freshness and quality of his dishes and Gratinado stays true to that. Food is cooked to order using the freshest ingredients and the eye catching presentation is complimented by the amazing tastes and flavors of the dishes.
Tostados de Cerdo
Tender, juicy, and packed to the rafters with flavor. The pork in this dish was outstanding.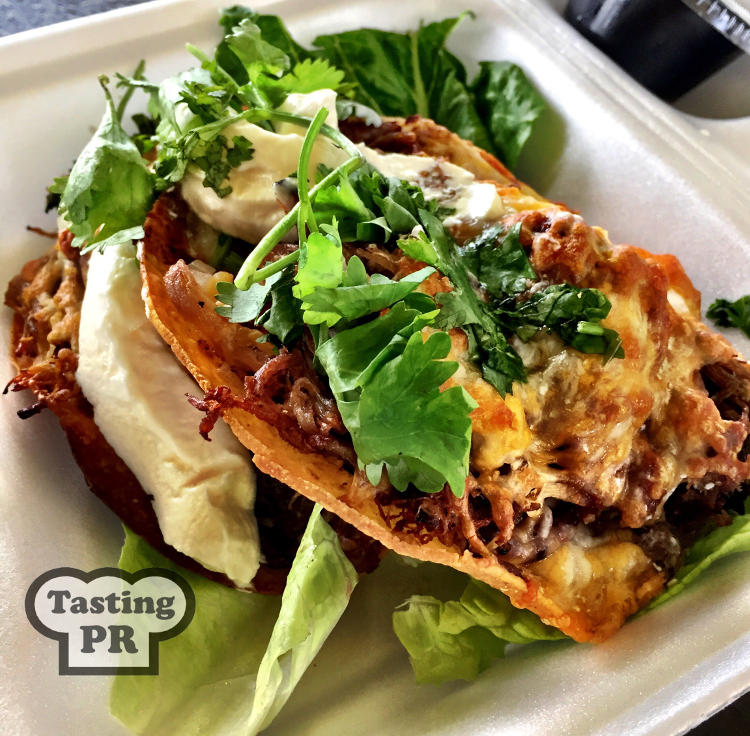 Gratinado Vlanda Puree with Churrasco
An eye catching dish with an interesting puree of batata, yautia and malanga with mediterranean spices that paired well with the churrasco.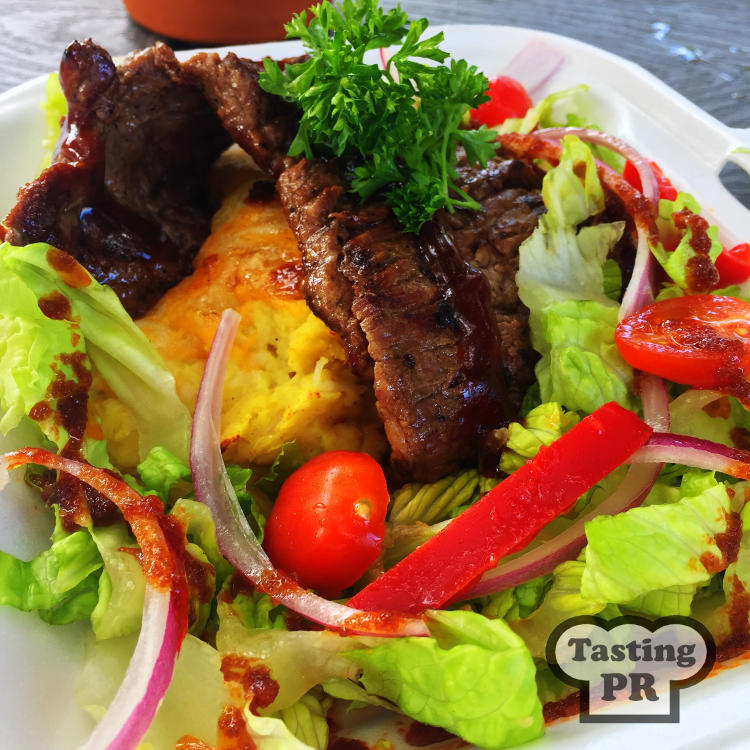 Gratinado is open Mon to Friday from 11am – 3pm and is located a stone's throw away from the popular Thon Thai Food Truck.
Remember they cook to order, so if you are short on time, call ahead and they will have it ready for you when you arrive.
Check them out and let them though Tasting Puerto Rico sent you 🙂
Gratinado
Location: Munet 10 Court Sector Caparra Carr 165 (frente al Puma y Horreo VSuarez, justo antes de Metro Office Park), Guaynabo
GPS: 18.413852, -66.105375
Hours: Mon-Fri 11am – 3pm
Parking: Yes
Tel: 787-400-4887
More Info: Facebook