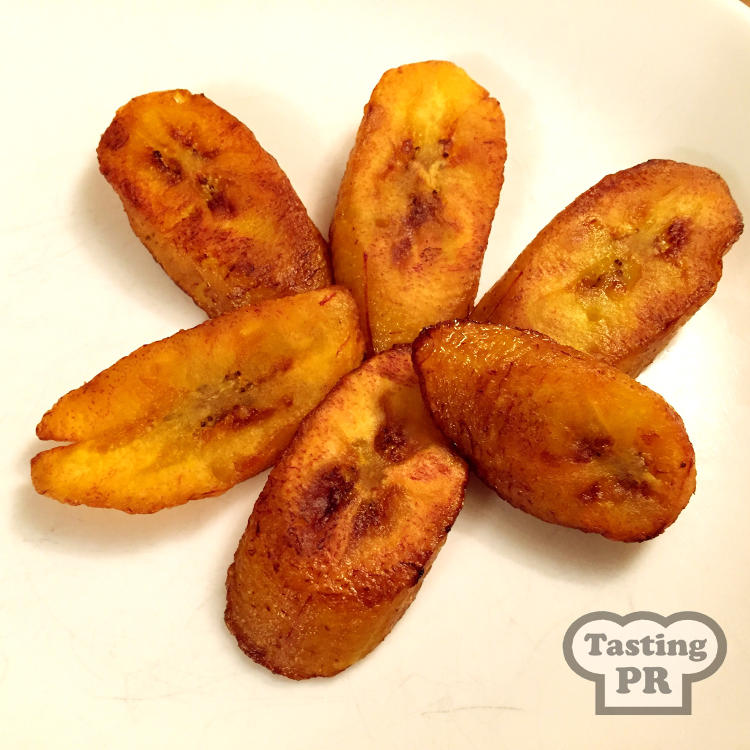 OK, so this is probably going to be the easiest recipe you will find here on Tasting Puerto Rico; fried sweet plantains, also known as amarillos or maduros.
Fried sweet plantains are a staple food here in Puerto Rico, that you will find on restaurant menus around the island.
The hardest part about making them? Finding plantains that are ripe enough. You need plantains that are really really ripe (where most of the skin is brown / black). The darker the skin the sweeter the plantains will be.
Remember, green plantains are used for Tostones and Mofongo.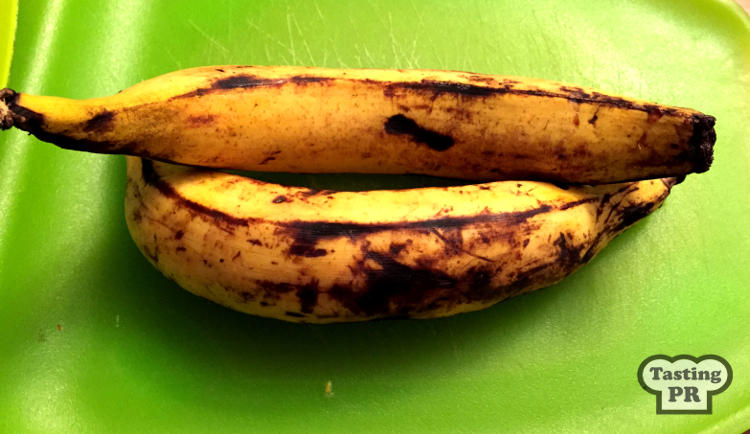 Tip: You can help the plantains ripen by placing them in a paper bag for a day or so.
Personally, I prefer my sweet plantains to be not overly sweet, so I tend to make them with plantains that are not super ripe :o), but the process of making them is the same.
You will need:
2­3 Ripe Plantains (should be enough for 4 people)
Oil
Heavy skillet or frying pan
Sharp knife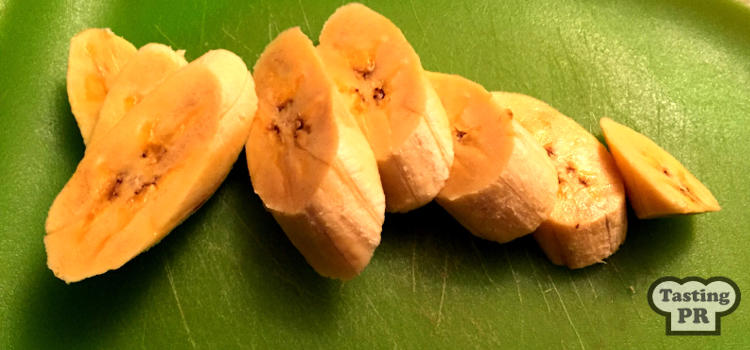 Directions:
Heat the oil
Peel the plantains. I tend to cut off the end of the plantain and rest it on the cutting board and then slit the peel lengthwise (along the ridge), making sure to only go as deep as the thickness of the plantain skin. The skin is easier to peel than when the plantain is green
Slice the plantain diagonally about 3⁄4 inch thick
Carefully place the plantain pieces into the hot oil and cook for roughly 2 minutes (until it starts to brown) then turn the pieces over and brown the second side
Remove from the oil and drain on kitchen paper
Sprinkle with salt (optional)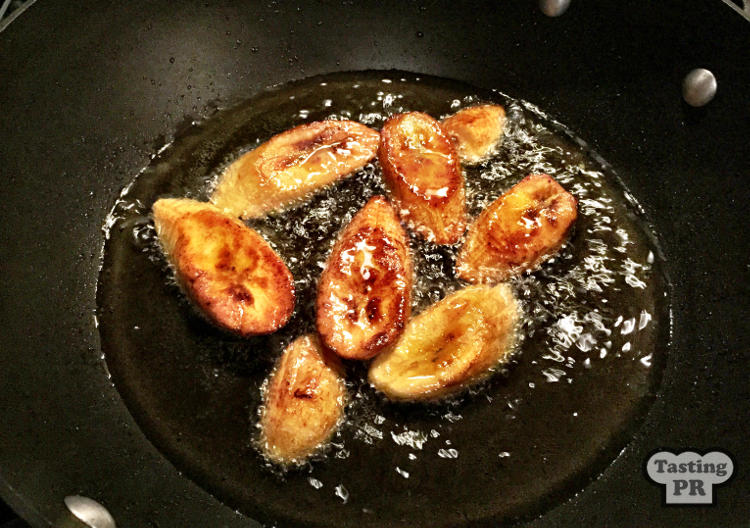 Serve hot as a side or delicious snack
Give them a try and let me know what you think :o)