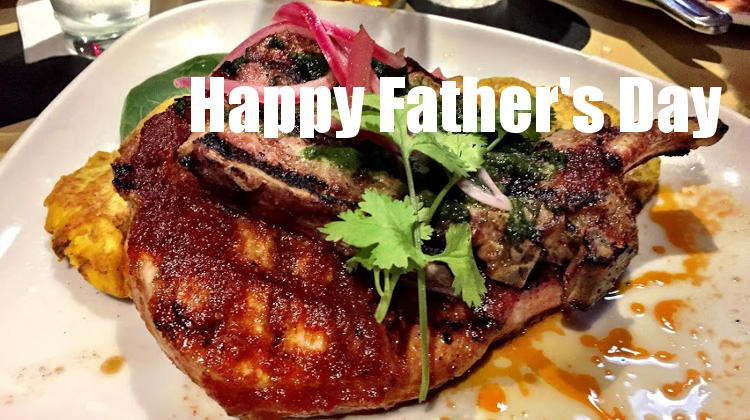 Fathers like to eat too right? Well here at TastingPuertoRico we've put together a few suggestions to help make Father's Day Extra Special.
Surprise your Dad with Brunch
Brunch on Sunday is always a great idea and even more so if you want to surprise your dad with something special.
Restaurants offering Father's Day Specials:
Restaurants worth checking out:
Hike & Lunch
Head off really early and take your dad on a trek in El Yunque. Mount Britton Trail is great if you want to do a long hike, or do Big Tree Trail if you want something a little less strenuous. Aftrewards, head over the Luquillo Kiosks and take your pick of the eclectic array of food options. Popular kiosks include:
Luquillo Beach BBQ (Kiosk #25, Luquillo)
BioBay & Dinner
This Father's Day is a good night to check out the Laguna Grande Bio Bay near Fajardo. Book a tour with one of the local BioBay Tour Operators then grab dinner afterwards. Popular spots near Fajardo include:
Grab a Coffee in Old San Juan
Take a stroll around Old San Juan and check out its history by visiting El Morro Fort, the Cathedral, Paseo de la Princesa. Take a break and enjoy a delicious cup of coffee at any one of these great Coffee Shops in Old San Juan:
Drive Inland for Lunch
Take a roadtrip inland and see some of Puerto Rico's countryside and mountains. Good drives and lunch options include:
Surf & Turf
Even if your dad is not a surfer, head to Rincon and give your dad a surf lesson with the folks at Rincon Surf School. Afterwards grab lunch or dinner at one of these popular spots on the west side:
Whatever you end up doing for Father's Day; make it special :o)