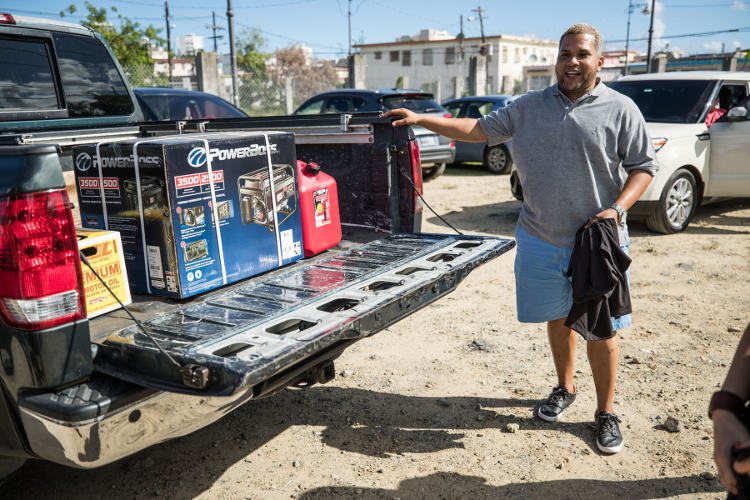 Diageo the leading spirits manufacturer worldwide and distributors in the island, Mendez & Co. and V. Suarez & Co., made several initiatives to support needy communities and their customers after Hurricane Maria.
Press Release. JANUARY 2018 – After Hurricane Maria, thousands of people in Puerto Rico saw their lives changed overnight. Families became homeless and unable to communicate with their loved ones, loss of jobs and businesses closed due to lack of basic services like water and electricity were just some of the results of the most devastating hurricane in modern history of the island.
Diageo, which owns the leading global spirits company and its distributors in Puerto Rico Mendez & Co. and V. Suarez & Co. showed their commitment to traders and Puerto Rican communities affected by Hurricane Maria.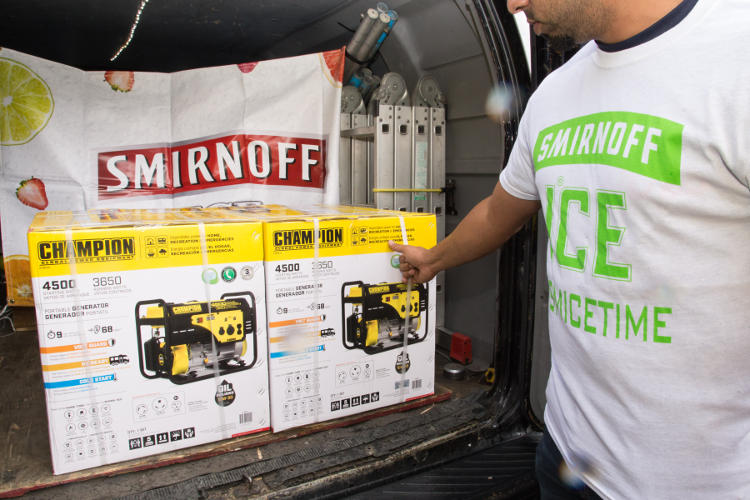 Through the leading brand of Scotch whiskey Johnnie Walker and flavored malt drink Smirnoff Ice, a number of initiatives to assist with the major needs arising from Hurricane were organized. Through community leaders, several generators were delivered to the Caño Martin Peña to energize both the community center, and the homes of several residents of the area who needed to be connected to machines for their medical conditions. Similarly, generators were delivered to bars and restaurants to help restore their services in the absence of electricity. These initiative, led jointly with Heineken helped them gradually normalize their operations and resume their rate of production and generate income, thus contributing to boosting the local economy.
"Puerto Rico is a very important part of Diageo's Caribbean market, and after Hurricane we felt a duty to help our customers and communities that were severely affected, and thus return the support we have always received from them. It is our commitment as a company and as human beings to extend a helping hand and help in recovering their spaces and Puerto Rico, to jointly keep walking , "said Maria Alicia Reyes, Market Manager Diageo for Puerto Rico, the Caribbean and Central America.
The delivery of generators adds to several initiatives that Diageo has made to support Puerto Rico. Recently, under the mantra 'Keep Walking Puerto Rico' a fundraiser took place in Miami with employees and associates to support the American Red Cross – Disaster Fund Relief Puerto Rico and HungerCorp Puerto Rico.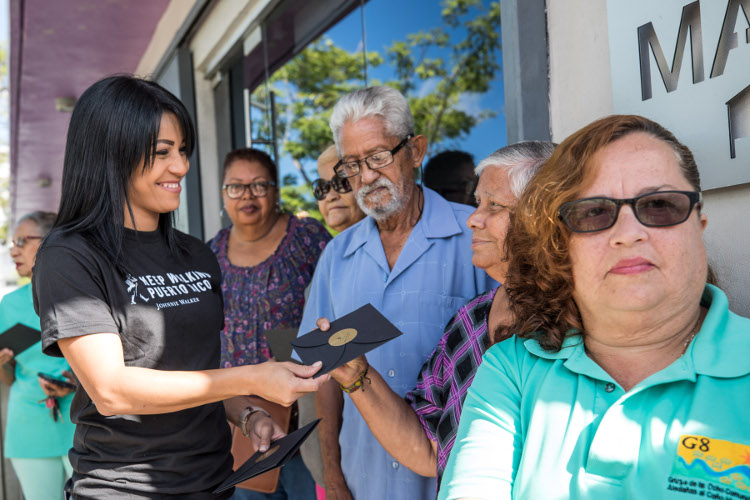 Also aware of the effects of the natural disaster had on the industry of mixology and the local community of bartenders, rotating shifts were offered at La Bodega de Mendez in Guaynabo, so they could generate a additional income to help them with their daily expenses.
"We know there is long way to go, but we are confident that this new beginning will be a positive one that will demonstrate once again the great spirit and courage of Puerto Ricans. The only option to succeed as individuals and as a people is to continue walking together with, strength and hope for the future Puerto Rico will be even better , "concluded Reyes.
About Diageo
DIAGEO is the leading spirits company in the world, with an impressive collection of brands including whiskeys Johnnie Walker, Crown Royal, J ε B, Buchanan's and Windsor, the Smirnoff vodkas, Ciroc and Ketel One, Captain Morgan, Baileys, Don Julio, Tanqueray and Guinness.
Diageo in a global company and its products are sold in over 180 countries around the world. The company is listed on both the Stock Exchange of New York (DEO) and the London Stock Exchange (DGE). For more information about Diageo, its people, brands and performance, visit www.diageo.com . Visit Diageo's global resource that promotes responsible consumption of alcohol, www.DRINKiQ.com , for information, initiatives and ways to share best practices.
Celebrating life every day, anywhere.