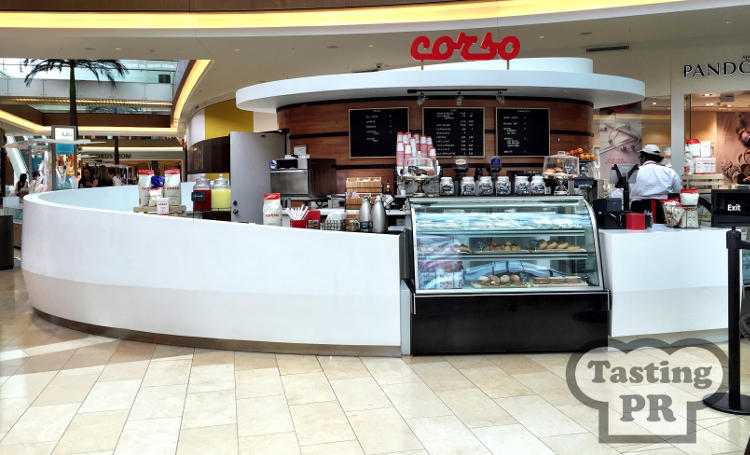 Corso Coffee, an Italian style coffee experience is now open at the Mall of San Juan. The concept has been brought to Puerto Rico by LDV Hospitality who also recently opened the American Cut Bar & Grill flagship restaurant at the Mall of San Juan.
Corso Coffee has replaced Hacienda Monte Alto at the large open area kiosk close to Nordstrom.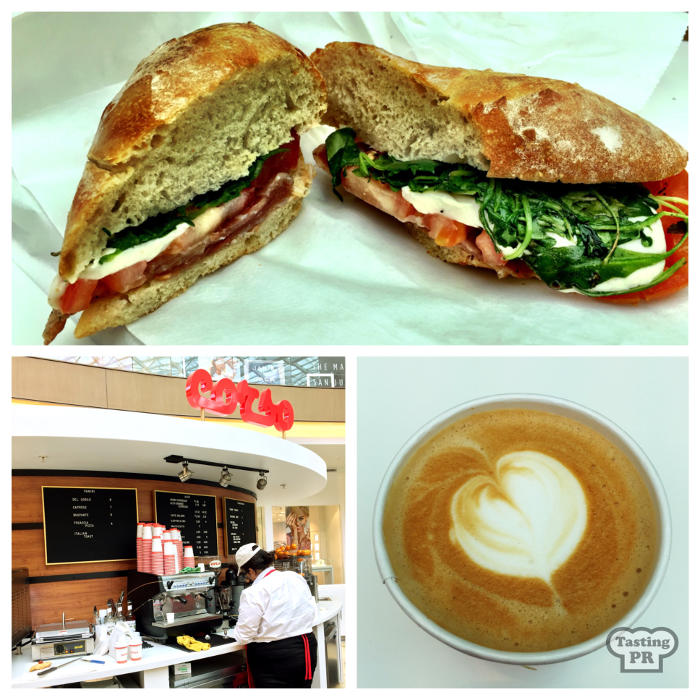 The menu includes the regular espresso based drinks, salads, sandwiches including the Del Corso (prosciutto, fresh mozzarella, basil, tomato & arugula), the Ruspante (grilled chicken breast, avocado, applewood bacon and mayonnaise), the Caprese (fresh mozzarella, sliced tomatoes, basil puree, balsamic glaze, Italian Toast (fontina cheese and prosciutto) and a selection of pastries
Along with their own italian Corso coffee, customers will also be able to choose Alto Grande coffee from Puerto Rico
Corso Coffee is open during regular mall hours; Monday to Saturday 9am to 9pm and Sunday from 10am to 7pm.
Corso Coffee
Location: First Floor Mall of San Juan (close to Nordstrom)
GPS: 18.412542, -66.024743
Parking: Mall parking and Valet parking
Hours: Mon – Sat 9am – 9pm, Sun 10am – 7pm
More Info: Facebook