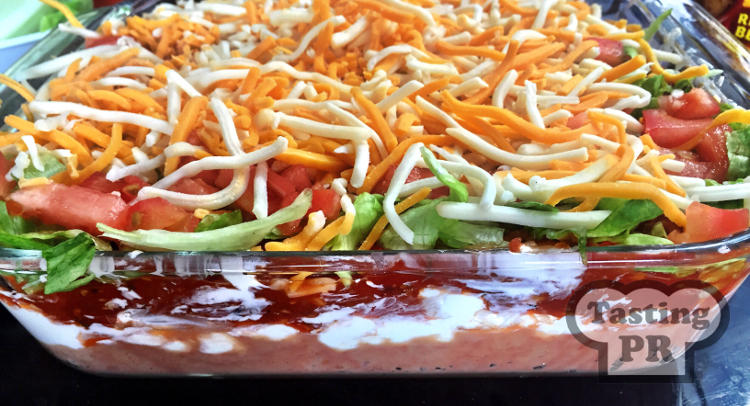 Cielito Lindo is a super tasty, easy to make dip, that always seems to be on the table at a Puerto Rican party.
Now based on the ingredients, I do not think its origins are Puerto Rican, but like I said, it is extremely popular here in Puerto Rico.
All you need is seven ingredients (eight if you decide to add carne molida), a large dish and a few minutes to put everything together.
So what do you need to make Cielito Lindo:
2 packets (blocks) of cream cheese (Philadelphia works well)
1/2-cup sour cream
2 cans refried beans
4 cups iceberg lettuce, shredded
1 jars (14 oz. each) salsa (chunky is best)
2-3 tomatoes, chopped
3-4 cups Grated cheddar & mozzarella cheese
Glass dish or tray (9×9" works well)
Directions: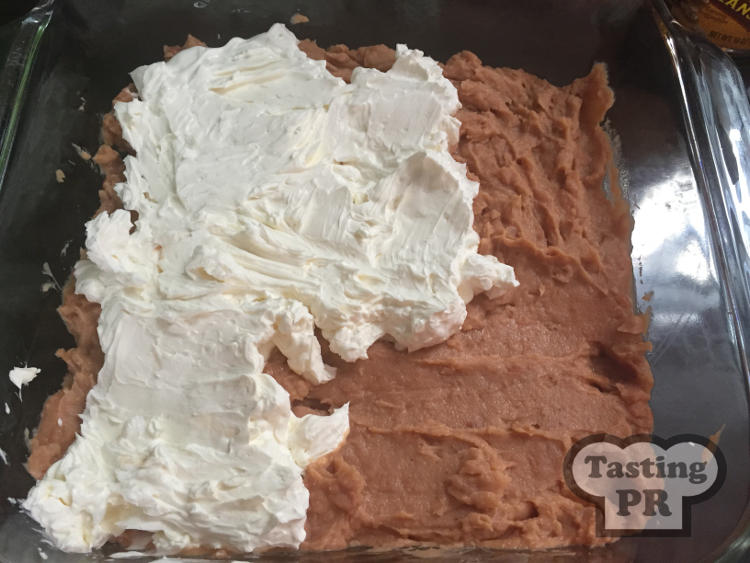 Soften the cream cheese and mix in the sour cream
Add the refried beans to the dish and spread into an even layer
Spread the cream cheese on top of the beans to make the next layer
Add a layer of lettuce
Add a layer of salsa
Add a layer of the chopped tomatoes
Finally add a layer of the shredded cheese
You can beef the recipe up by adding a layer of carne molida as your first layer
That's all there is too it.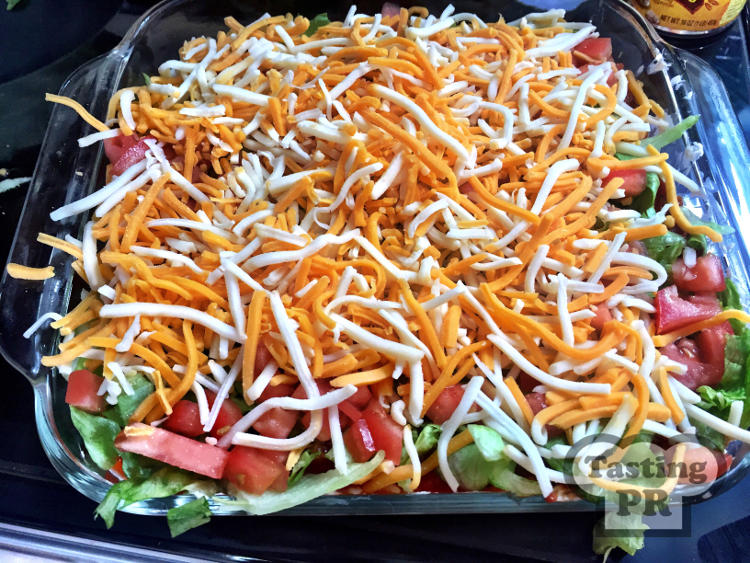 Serve with your favorite chips or cracker and enjoy.
Confession – on occasions I have been known to warm the dip in the oven / microwave before eating :o)
Check out more recipes here