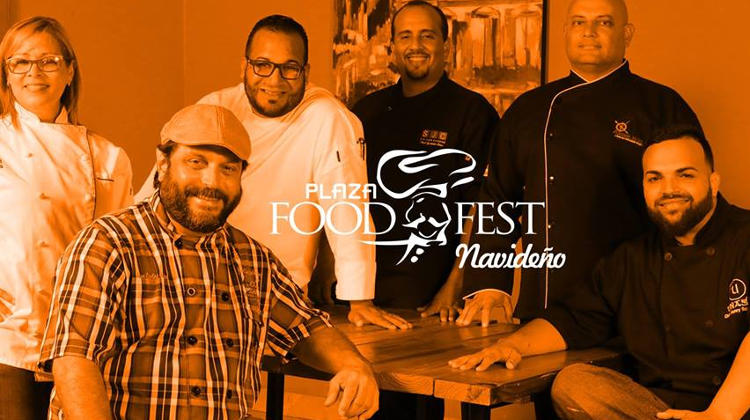 Even a category 4 hurricane will not dampen the Christmas Spirit here in Puerto Rico.
This week from November 6 – 12, Plaza Las Americas will be hosting their traditional Christmas Food Festival.
Around 30 chefs from around the island will be showcasing typical Puerto Rican Christmas dishes featuring produce from Plaza Las Americas very own Placita. In addition to help those struggling after Hurricane Maria, Plaza will be distributing foods created by the chefs to homes for the elderly and community centers.
During the Christmas Food Festival and the run up to Christmas, the merchants from Placita @ Plaza will be located in the corridors of the mall in order to support and raise awareness to the agricultural sector in Puerto Rico that has been severely damaged by Hurricane Maria.
The flavor of the wonderful Christmas season has already arrived in Plaza Las Americas. What better way to celebrate than with the celebration of their traditional Christmas Food Fest! More than 30 chefs will be the guests who, until Sunday, November 12, will be sharing recipes of typical dishes with the public, from the kitchen located in the Main Fountain of the shopping center.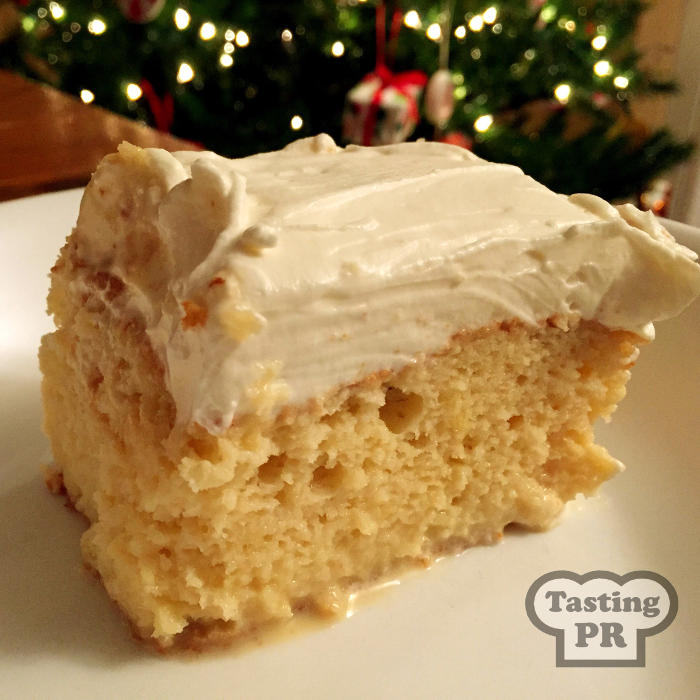 Christmas Food Festival Schedule
Monday Nov 6, 2017
LUNES, 6 de noviembre:
10am: Bienvenida
11am: Lechonera el Cuerito Tostao
12pm: Chef Leo Mendoza
1pm: Tragos navideños por la Asociación de Bartenders de PR
3pm: Chef Steven McQueeny
4pm: Chef Henry Baldaguez, Restaurante Unagi
Tuesday Nov 7
9:30am: Hora del café de Starbucks
11am: Chef Héctor Agosto, Asador San Miguel
12pm: Chef Angel Santiago, Restaurante Lola Eclectic Cuisine
1pm: Tragos navideños por la Asociación de Bartenders de PR
2pm: Chef Ventura Vivoni
3pm: OLA
3:30pm: Chobani
4pm: Chef Germán Díaz, San Juan Catering
Wednesday Nov 8
9:30am: Hora del café de Starbucks
11:00: OLA
11:30am: Chef Gio Yovovich
12pm: Chef Carla Cabrera, Sweet Stop Naranjito
1pm: Tragos navideños por la Asociación de Bartenders de Puerto Rico
2pm: Chef Norma Berrios
3pm: Chef Lorraine Colón, Always Fabolous Foods
4pm: Chef José Amaury, Rest. Bolitas en Naranjito
Thursday Nov 9
9:30am: Hora del café de Starbucks
11am: Chef Efraín Cruz, Vivo Beach Club
12pm: Chef Héctor González
1pm: Tragos navideños por la Asociación de Bartenders de Puerto Rico
2pm: Chef Febus
3pm: Chef Bryan Kid, Rest Campioni en Ponce
4pm: Chef Juan Carlos Vicéns
Friday Nov 10
9:30am: Hora del café de Starbucks
11am: Chef Elvin Rosado, Hotel Verdanza
12pm: La Guarida de Elias, Las Piedras
1pm: Competencia de Coquito
2pm: IBC
3pm: Soft and Creamy
3:30pm: Chef Carlos Casiano
4pm: Chef José Ortiz, Catering 360
Saturday Nov 11
9:30am: Hora del café de Starbucks
11am: Chef Jorge Bultrón
12pm: Frida's
1pm: Tragos navideños por la Asociación de Bartenders de Puerto Rico
2pm: Chef Edwin Ramos, Flavor Fusion
3pm: Soft and Creamy
3:30pm: Chef José Méndez y Chef Enrique Vélez
4pm: Chef Gustavo Estrada
Sunday Nov 12
11am: Chef Rosita Rosado
12pm: Chef Ingrid Rodríguez y Chef Gerardo Lugo
1pm: Tragos navideños por la Asociación de Bartenders de Puerto Rico
2pm: Chef Eric, Sabores Exquisitos
3pm: Chef Luis Piñeiro, Rest Aliño
4pm: Lechonera