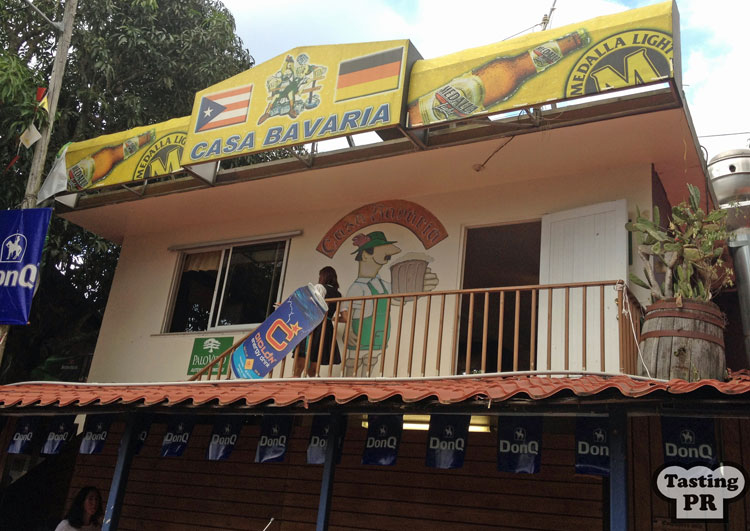 A slice of Germany might not be the first thing that comes to mind when you think Puerto Rico, but that is exactly what you get when you arrive at Casa Bavaria in Morovis; right down to the lederhosen, beer and the bratwursts. The views are pretty impressive too.
Casa Bavaria is an extremely popular weekend destination in the Central Region of Puerto Rico and makes for a cool lunch stop.

The last time my sister visited from England we headed out to Casa Bavaria for an early Sunday lunch. As expected the place was busy, so we ended up having to park up the road from the restaurant on the side of the road. The roads around here are twisty and the locals (especially the four tracks) zip around at a decent pace, so watch your steps if you have to walk along the side of the road.
As we arrived early, we only had about 10 minutes to wait for a table, but waiting times can be much longer, so bear that in mind. We were seated on the upper deck that has open expansive views of the mountains around Morovis and they really are beautiful.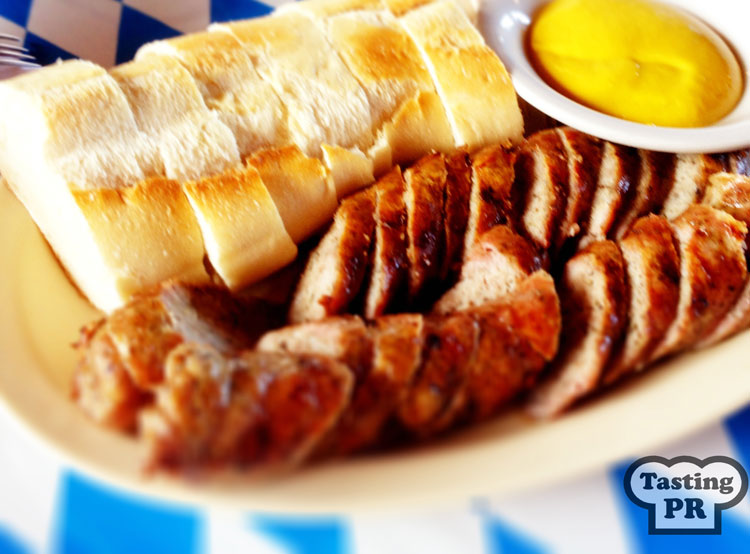 To start we ordered some German beers, Mojito's and Bratwurst. The beers were cold and refreshing, the Mojito's were slightly under powered (per my sister) and the Bratwurst served with bread and mustard was extremely tasty.
For our main course we ordered Bratwurst mit Sauerkraut, Mofongo Relleno de Pechuga a la Criollo and the Wiener Schnitzel.
The Brats with the Sauerkraut were OK, but not quite as tasty as the appertizer Bratwursts. With hindsight having had the Bratwurst appetizer, I should have ordered something else from the extensive German and Puerto Rican menu.
The Schnitzel was another dish that just missed the mark. It was well cooked and presented, but everyone agreed it was lacking in seasoning.
The Mofongo dish was the pick of the bunch. It was packed full of flavor, with moist and tender chicken. This was a big hit with everyone who tried it.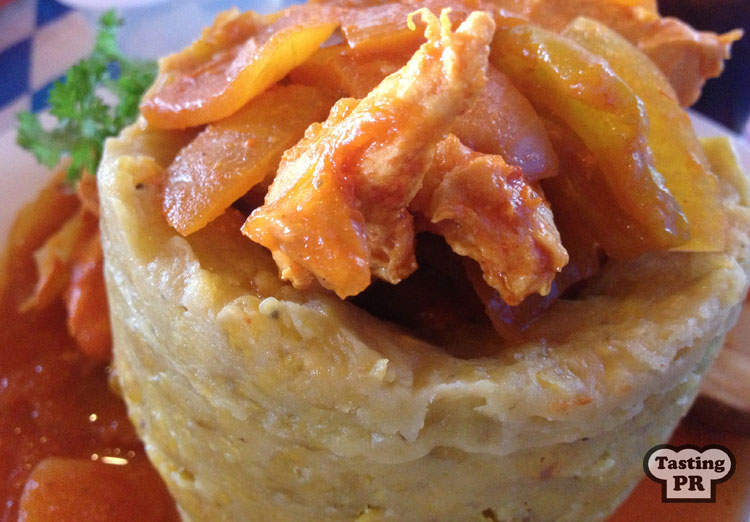 We enjoyed our visit to Casa Bavaria, the place is a fun stop if you are in the area, and brings a touch of alpine Germany to the mountains of Puerto Rico, which is kind of cool.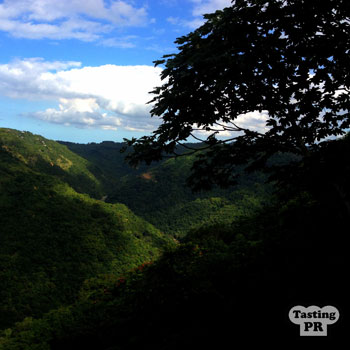 Added bonus, during October Casa Bavaria celebrates Oktoberfest every weekend. Check out some Casa Bavaria Oktoberfest scenes here.
Addition reviews Tripadvisor, Yelp and Foursquare
Casa Bavaria
Location: Carretera 155 Km38.3 Bo. Perchas, Morovis, Puerto Rico
GPS: 18.283857, -66.401079
Parking: Yes
Tel: 787-862-7818
Website: Casa Bavaria
Find on Google Maps