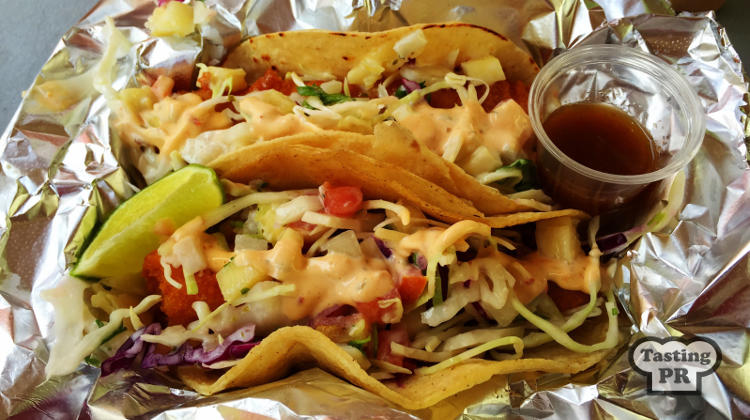 Who would have thought you would be able to get great tasting food from a shipping container. Well that is exactly what Chef Mario Ormaza and his team at Cafe Tresbe are dishing up daily from this bright yellowshipping container, on Loiza Street in San Juan.
I was finally able to check this spot out when my sister was visiting from England recently. We were looking for somewhere for lunch and I remembered a recent article by Yahoo Travel Editor Paula Froelich who had taken Chef Eric Ripert to Café Tresbe for the fish tacos.
Not one to shy away from freshly battered fish, we headed to Loiza Street and the bright yellow shipping container that is home to Café Tresbe.
Parking was a little challenging but we managed to squeeze into the small parking lot at Café Tresbe and proceeded to check out the menu.
I already knew I would be ordering the fish tacos but was also hoping to try out some of the other regular items. Unfortunately it was not to be my my day.
First choice for appetizers was one of their many empandilla options: 'Chapin', 'Jueyes (crab)', 'Lobster', 'Octopus'and 'Chicken to name a few. Unfortunately, no empanadillas were available.
Second choice was their Marlin Skewers, and my heart sank a little when I heard the words 'I'm. sorry we are out of those too'.
Undeterred, I settled for a side of Tostones de Pana (Breadfruit Tostones) to go along with my Fish Tacos and will be back soon with the hope of checking out my first two choices.
My sister had an easier choice and ordered the grilled chicken with salad.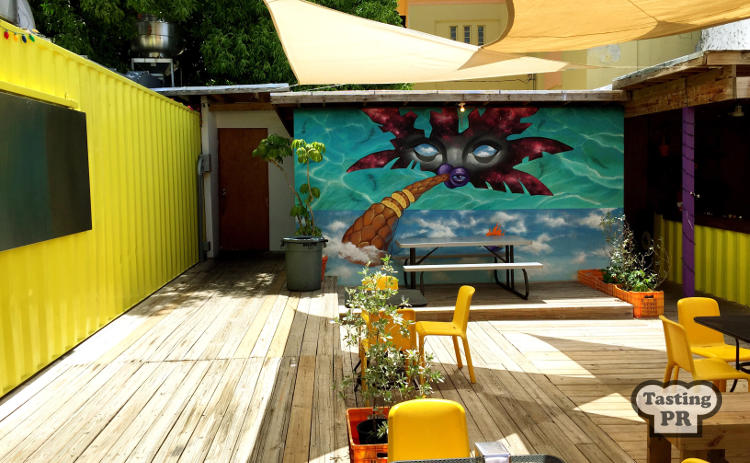 I really liked the setting and vibe at Café Tresbe. There is plenty of tables and seating, most under shade on a well-constructed wooden deck with potted tropical plants, wall murals and music adding to the ambiance.
Our Food
Tostones de Pana. Loved these, loved the crunch, loved the soft creaminess of the pana, loved that they had been sprinkled with salt and loved the Tresbe Mayo Ketchup that had a slight kick. A hit.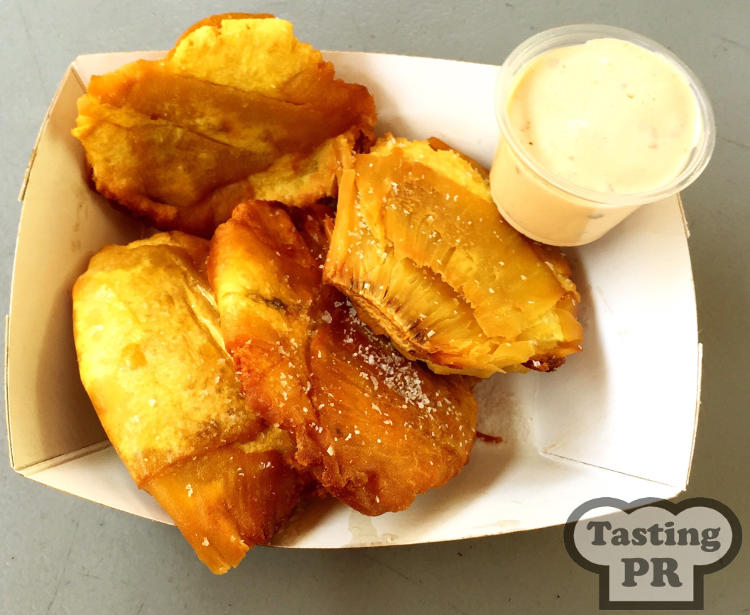 Fish Tacos. Oh my, these were so good. The fish and batter were delicious and I'd take them on their own with some freshly cut and fried chips (fries) if they offered it. As it is they came in freshly prepared tacos and an amazing fresh crunchy slaw , that I just loved. Highly recommend that you try these.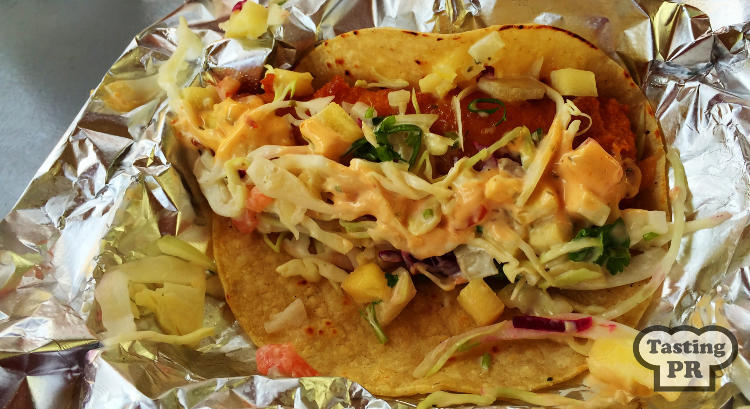 Grilled Chicken and Salad. A Really good portion of grilled chicken that was tender, full of flavor and topped with a pineapple and tomato relish that was bursting with flavor. All the elements on the plate combined to make a delicious dish.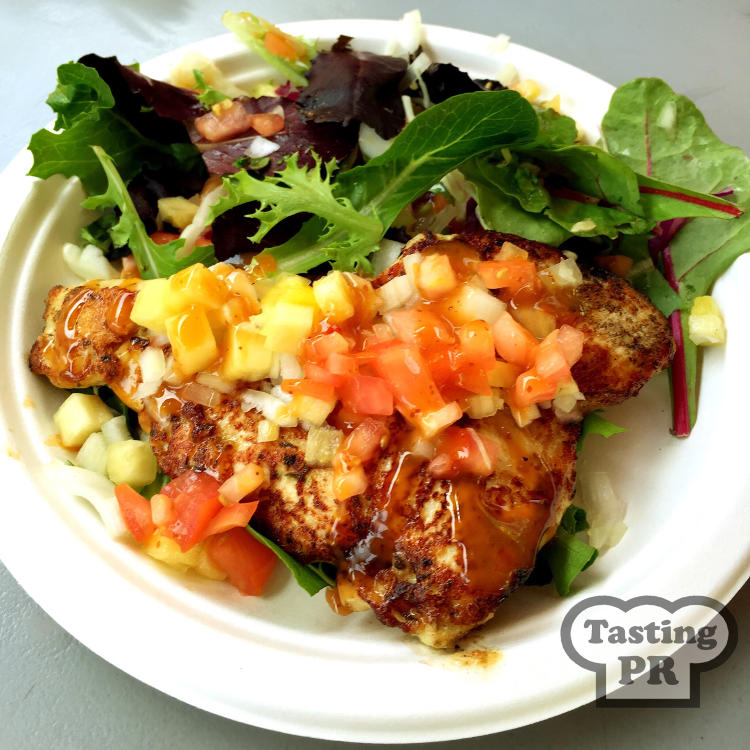 Café Tresbe has a great regular menu, supplemented by daily specials and I will definitely be returning to try more items and of course the Fish Tacos again.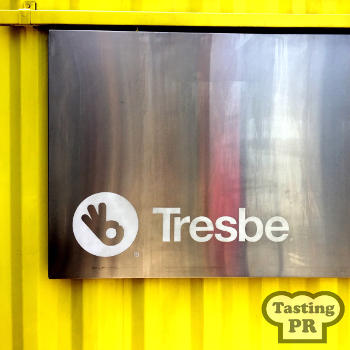 More photos of Café Tresbe
More reviews of Café Tresbe on Yelp and Tripadvisor
Café Tresbe
Location: 1765 Loiza Street, San Juan
GPS: 18.451577, -66.059474
Hours: Mon – Sat 11am-midnight, Sun 12pm-midnight
Tel: 78t-294-9604
Parking: Yes (small parking lot) and nearby street parking
More Information: Facebook
Find on Google Maps