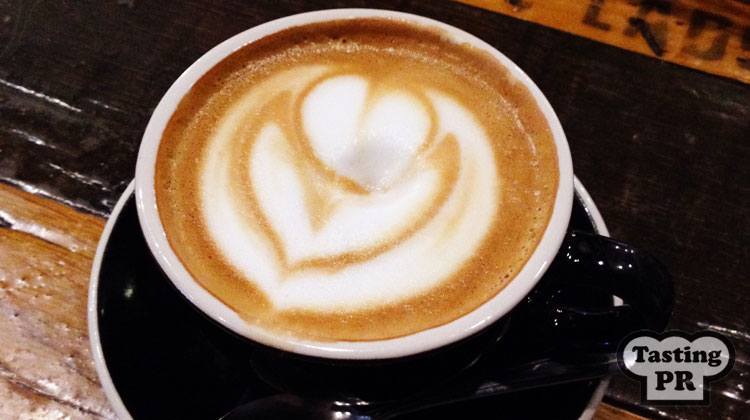 Café Cuatro Sombras summed up in one word 'AWESOME'.
If you are a coffee lover check this place out, if you are a Starbucks die hard, do yourself a favor, skip your daily Starbucks fix and allow your palate to savor the home grown beans that make Cuatro Sombras one of the best coffee shops in Old San Juan. Your wallet will also be smiling too.
Located on Calle Recinto Sur, Cuatro Sombras is a regular stop whenever I am in Old San Juan
Cuatro Sombras grow their own Arabica beans in the mountains of Yauco that produce a smooth coffee with just a hint of chocolate that always hits the right spot.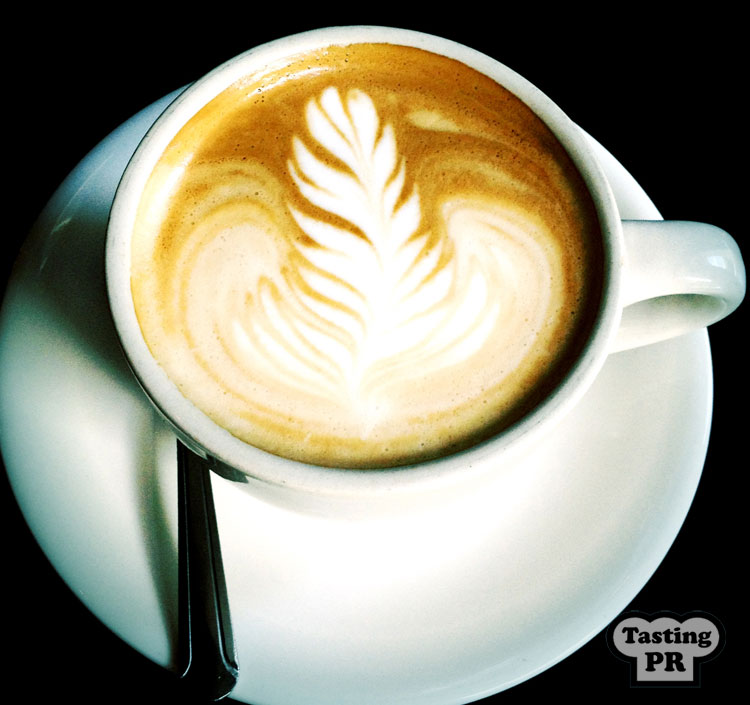 The baristas are very knowledgeable and always pull the perfect shot. Their lattes (my coffee of choice) are delicious and always finished off with imaginative latte art.
Along with a blackboard full of coffee choices, you can fill up on freshly prepared sandwiches, pastries and more.
Cuatro Sombras has a great ambiance, great staff and great coffee.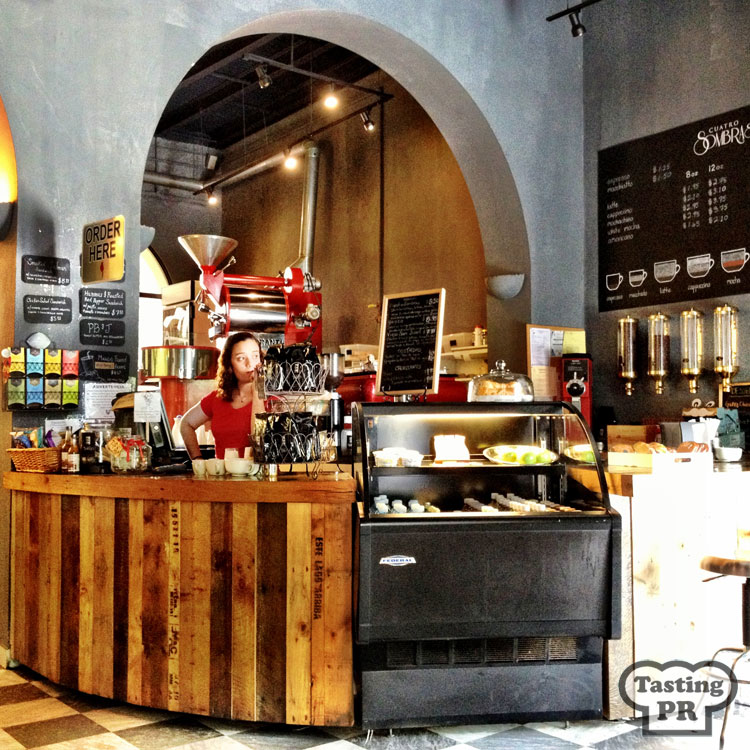 Additional reviews Tripadvisor, Yelp and Foursquare
Cuatro Sombras Coffee Shop
Location: 259 calle Recinto Sur, Old San Juan
GPS: 18.464086, -66.114821
Parking: Street parking and nearby parking lots
Website: Facebook
Find on Google Maps