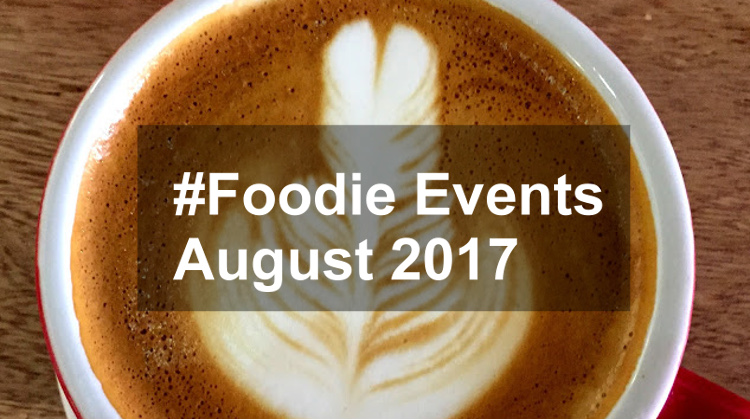 Plenty of #foodies events scheduled for August including the Culinary U, Festival Gastronómico IBC and the Feria Agrícola del Gigante Dormido and more.

Culinary U 5th Edition, Rio Grande
The 5th edition of the Culinary U takes place at Bahia Beach Resort in Rio Grande. The main event takes place on Saturday August X where you can participate in hands on cooking, tastings and more
More Info: Website
Festival Gastronómico IBC, San Juan
The Coliseo Roberto Clemente in Hato Rey will host the Festival Gastronómico IBC featuring demo kitchens, food tastings, children's chef competitions, live entertainment and more
More Info: Facebook

Feria Agrícola del Gigante Dormido, Adjuntas
Large annual agricultural fair that will take place at the Parador Villas Sotomayor in Adjuntas. The 3 day event will showcase local agriculture and feature demonstrations, exhibitions, farm animals, entertainment, artisans and more
More Info: 787-929-0847
More #Foodie Events

Festival de la Cocolía, Dorado
Annual festival held at the Balneario El Ojo del Buey in Dorado starts at noon and features live music, artisans and food kiosks

Sancocho Jazz Fest, Arroyo
The Malecón de Arroyo will host the 4th annual Sancocho Jazz Fest. The event combines the popular Puerto Rican dish Sancocho with some popular Puerto Rican Jazz artists. The event starts at 4pm

Festival del Grano, Humacao
Annual festival to celebrate the 'Grano'; a local fried snack that Humacao is famous for.
The event will take place at 11am at Calle Libertad, Complejo Deportivo Osvaldo Gil Bosch, Humacao
More Info: 787-824-7741
For information about upcoming #foodie events in August and the rest of the year check out our #foodie calendar and our Facebook Page
Note: events listed here are given in good faith based on information obtained from various local online and print media outlets. TastingPuertoRico.com cannot be held responsible for any changes to event details. Please contact the event organizers for the latest information on a particular #foodie event.