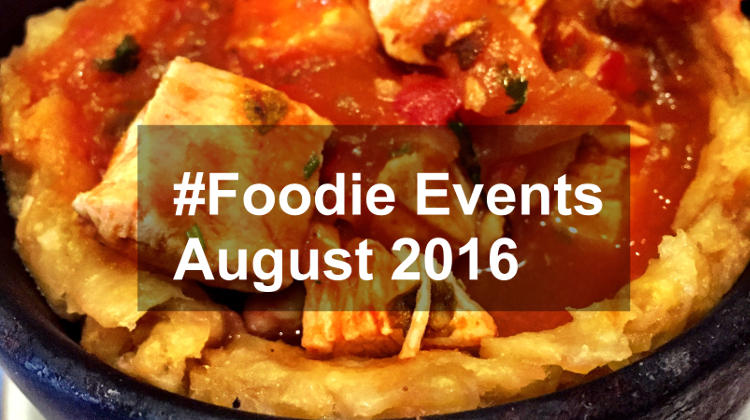 Plenty of #foodies events scheduled for August including the 'SoFo' Food Festival in Old San Juan, Summer Flavors in Dorado, the 'That the Truck Fest' and more.

SOFO Culinary Fest, Old San Juan
Old San Juan closes the streets around Fortaleza Street as 40 plus restaurants celebrate the Sofo Food Festival. Restaurants offer special Sofo Menus and local musicians provide the entertainment at various locations around the festival. This is a great way to check out Old San Juans amazing food scene, while enjoying a Puerto Rican party atmosphere
More Info: Sofo Food Fest

Summer Flavors, Bayamón
Enjoy and afternoon of Food, Wine, Art and Music at Summer Flavors in Bayamon. The event takes place at Plaza de Recreo and will feature guest chefs: Xionara Marquez (Yanter), Chef Juan Peña (fern)
More Info: Facebook

Crab Festival, Dorado
The Ojo del Buey Sector in Dorado hosts its annual Crab Festivak featuring local dishes made with crab, artisans, music and more
More Info: 787-792-5740

Margarita Fest, San Juan
The Centro de Convenciones de Puerto Rico in San Juan is the place to be for a taste of Mexico and Margaritas. Restaurants taking part include: El Vagon, Hijole, Frida's, Tijuana's, White Cactus, La Chalupa de Lola, Sabor de México and more
More Info: Facebook

What the Truck Fest, San Juan
The Museu of Art of San Juan will be hosting another 'What the Truck' Festival featuring a selection of great Puerto Rican Food Trucks and live entertainment
More Info: Facebook
For information about upcoming #foodie events in August and the rest of the year check out our #foodie calendar and our Facebook Page
Note: events listed here are given in good faith based on information obtained from various local online and print media outlets. TastingPuertoRico.com cannot be held responsible for any changes to event details. Please contact the event organizers for the latest information on a particular #foodie event.