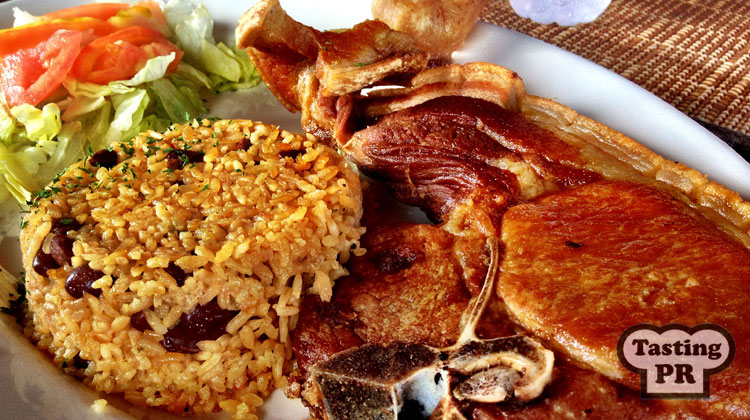 Amazing panoramic views, a restaurant serving traditional Puerto Rican cuisine, that's Asador Isla Bonita in Aibonito.
Located close to the Tetes de Cayey at 2700ft, overlooking the mountain regions of Cidra, Cayey and Guayama with the Caribbean Ocean visible to the south, Asador Isla Bonita makes for a great weekend lunch destination.
We had heard mixed reviews about the restaurants service and food, but can only say that on our visit found both the service and food to be great. And, yes the views are truly impressive.
We started our meal with the traditional Puerto Rican sampler and an order of Morcilla (well if it's on the menu, you have to try it, right?).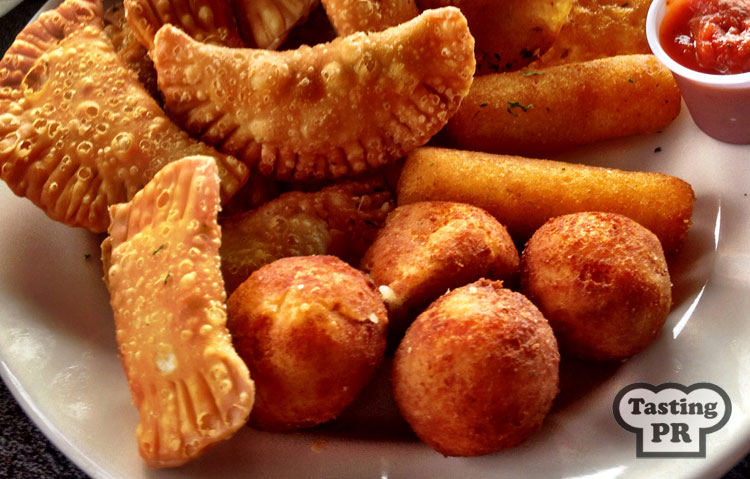 The Surullitos were devoured by my son, so I can safely say those were a hit. The mini Relleno de Papas, Bacalaitos, Alcapurrias, and Empanadilla's were equally a hit, with the relleno de papas being my favorite of the bunch. The morcilla was also extremely tasty with just the right amount of seasoning and a hint of spice.
The menu offers typical Puerto Rican main dishes as well as their own take on Lechon, which unfortunately was off the menu when we arrived.
I ordered the Churrasco with Rice and Beans. The dish was full of flavor and the Churrasco tender and cooked just right.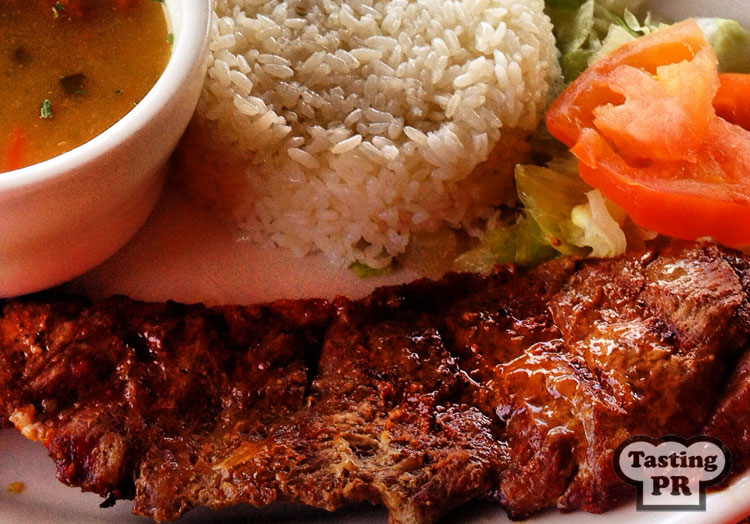 Others in our party ordered Lomo de Cerdo Relleno (stuffed pork loin), Pechuga de Pollo Empanada (breaded chicken breast) and Chicken Mofongo with Creole Sauce and Chuleta Khan Khan (typically a huge pork chop).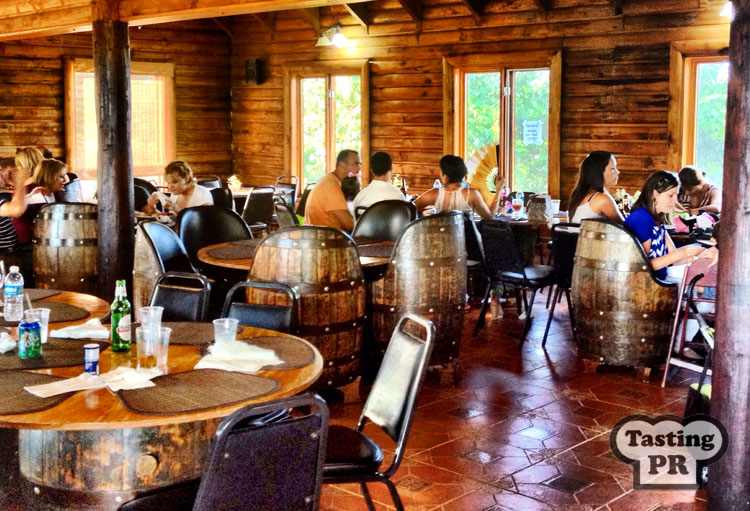 All of the entrees were great with the big hits of the meal being the Chuleta Khan Khan that had great flavor and the Mofongo, which was moist and not too heavy (as mofongo sometimes can be).
We ended the meal with some great coffee and then soaked in the views once again.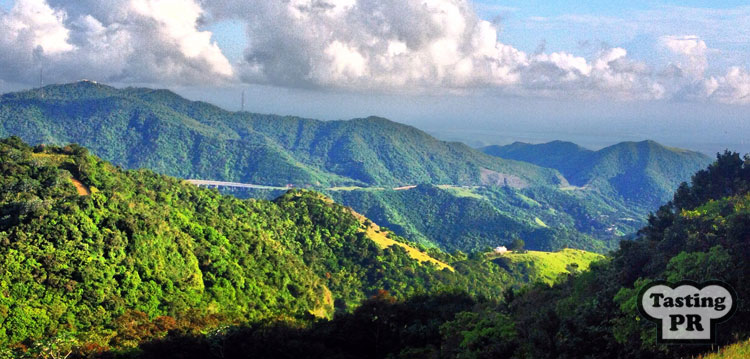 Asador Isla Bonita, is a great weekend lunch / afternoon location if you are looking for a spot in the mountains with great views and food.
Additional reviews: Tripadvisor and Yelp
Asador Isla Bonita
Location: Barrio Cuyon, Carr. 162, Sector Jagueyes, km. 0.6 (interior), Aibonito
GPS : 18.095532, -66.230042
Parking: Yes
Tel: 787-735-8151
Website: www.islabonitarest.com
Find on Google Maps