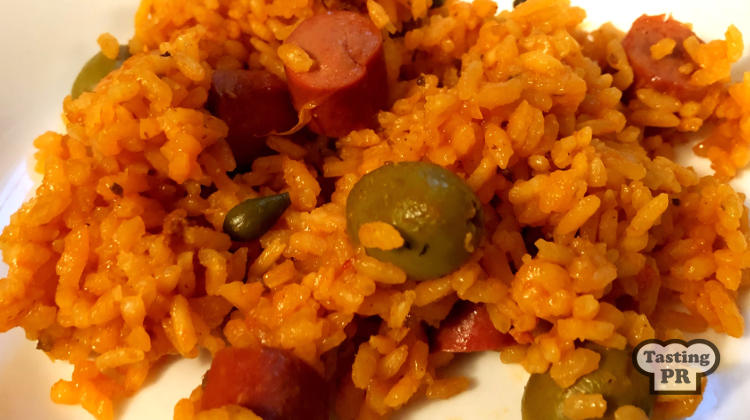 Arroz Maria was our go to meal post Hurricane Maria, with no power we were fortunate to be able to stay with my wife's parents. This one pot dish was prepared by my father-in-law using a burner on his BBQ.
The recipe is based on my wife's mother's rice dish.
Post Hurricane Maria we used tins of salchichas (vienna sausages) as they are popular with our kids, but you could easily substitute with chicken or shrimp.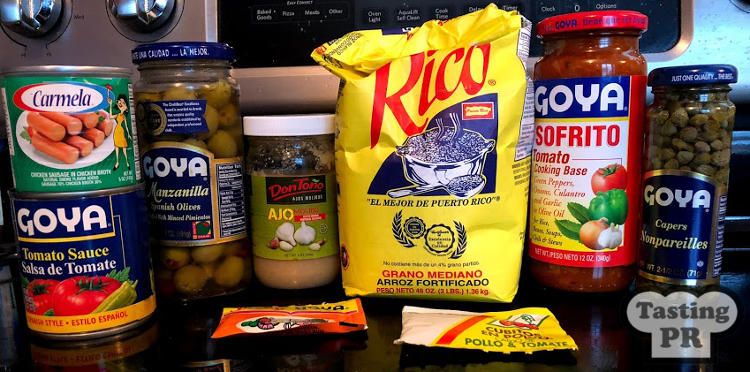 Ingredients:
3 Small Cans of Salchichas chopped (Vienna Sausages)
3 large spoons of Goya Sofrito (Tomato Based)
2 Cloves of Garlic
1 Sachet of Sasón with Saffron Seasoning
1 Sachet (or cube) Chicken Stock
2 tbsp Tomato Sauce or ketchup
10 – 12 Olives (can be chopped)
2 tsp of capers
3 Cups Water (include the liquid from the Salchichas)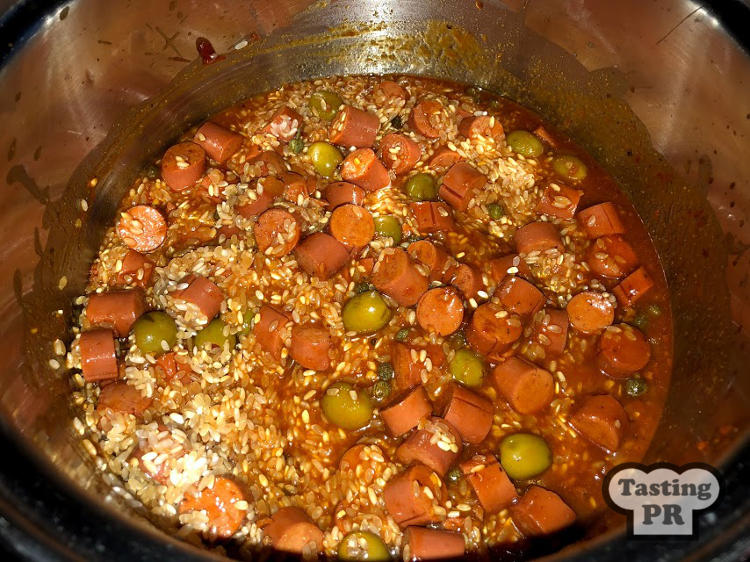 Directions:
Heat a large pot on medium to high heat
Add the Sofrito, Tomato Sauce, Sason Season, Chicken Seasoning, Olives and Capers and cook for 2-3 minutes
Add the garlic and cook for 1-2 minutes
Add the Salcichas and stir for 1 minute
Add the liquid from the Salchichas and cook for 2 minutes
Add the rice and quickly stir before adding the remaining water.
Stir briefly and bring to a boil
Lower the heat to low, cover and cook for 15-20 minutes
Check to see if the rice is cooked
Once the rice is cooked, remove from the heat for 5 minutes before serving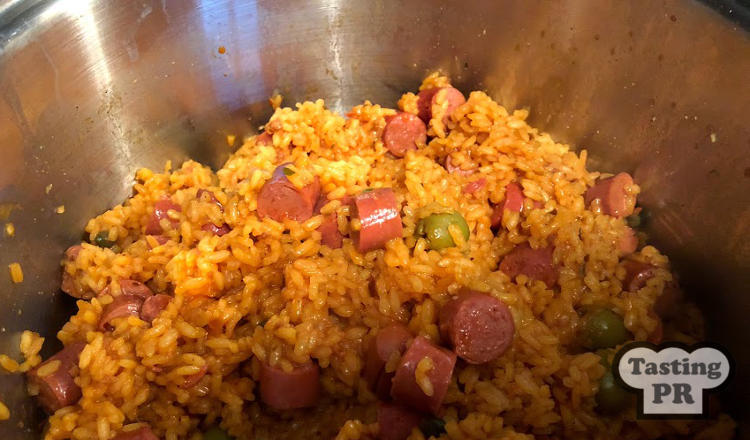 Enjoy
Check out more recipes here