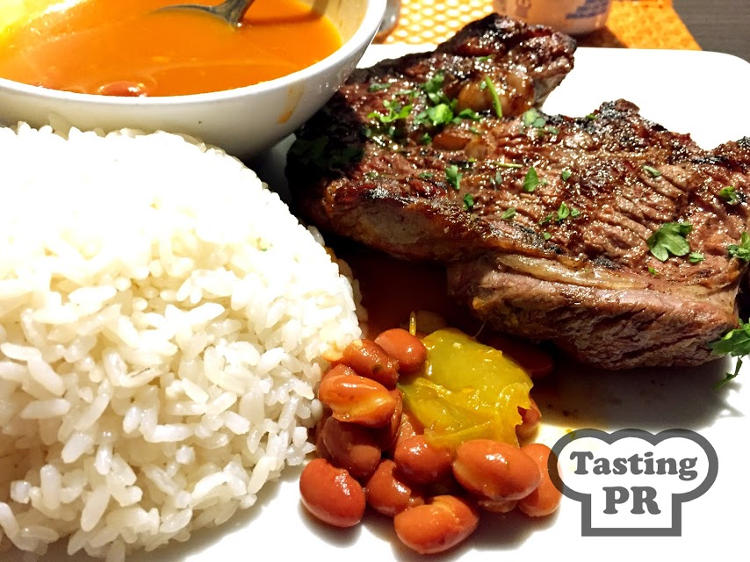 Located in a small strip mall in Guaynabo, 34 Sur is a restaurant I drive past fairly regularly and this past weekend I finally managed to check out the place.
The bright and modern interior is very inviting as are the wait staff who make you feel right at home from the first second. Before I go on, I just have to say that the service at 34 Sur was some of the best I have experienced here in Puerto Rico. Oh and the food; delicious and authentic, Argentinean cuisine.
If you are a meat lover you will love the aromas and flavors that emanate from their kitchen.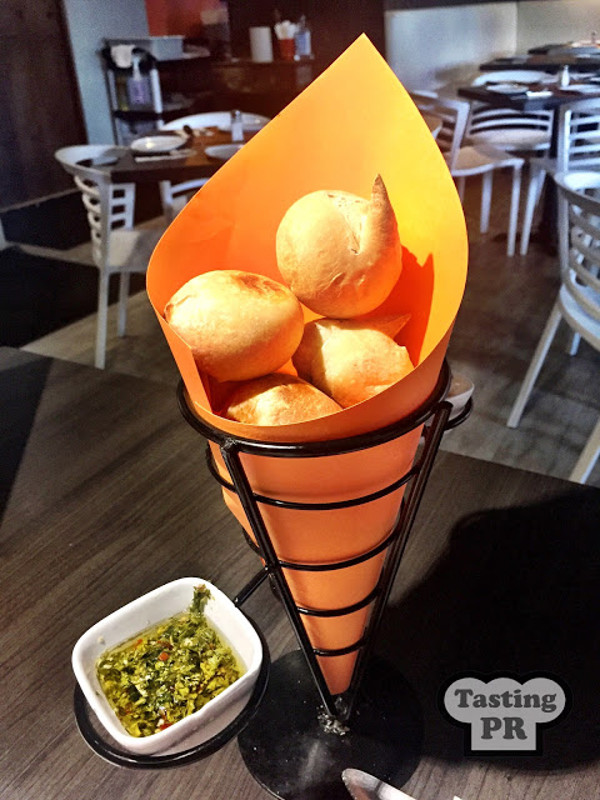 Being an Argentinean restaurant the menu at 34 Sur focuses heavily on meat and poultry, but lovers of pasta and fish will also find plenty to choose from.
Once seated our server brought some small fresh bread rolls that were beautifully presented in a cool paper cone with a selection of chimichurri and a tomato based dipping sauce, which were awesome.
As we were there for a quick lunch and the kids were extremely hungry we skipped the appetizers (will return for these) and ordered our dishes.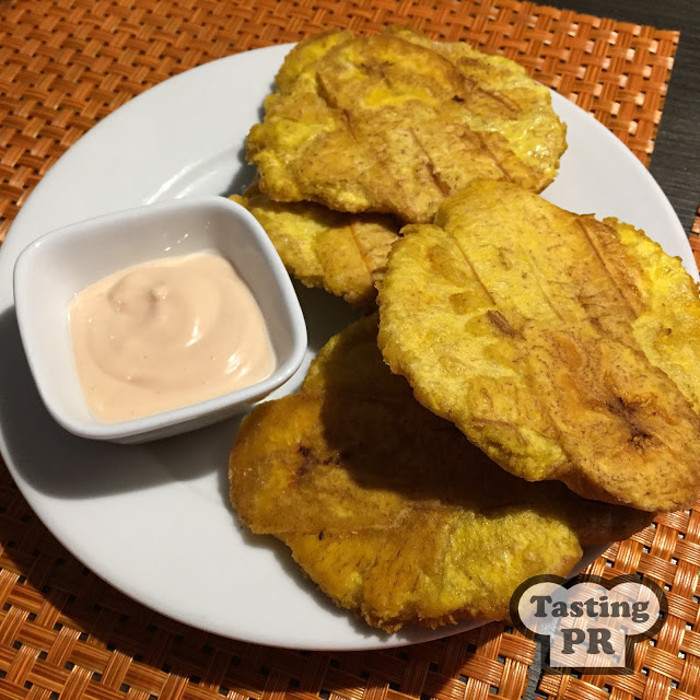 The children ordered Rice & Beans with Tostones and a small Churrasco. The rice and beans were devoured by my son and my daughter loved the churrasco which was cooked exactly to order and packed full of flavor
The Rib Eye was my pick and it was superb. The steak arrived as ordered cooked to a perfect medium; this beauty made for an amazing meal with the addition of the rice and beans.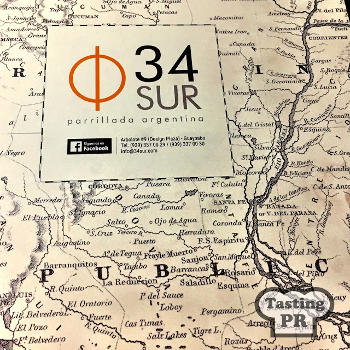 Service throughout the meal was very attentive without being too intrusive. We will definitely return to explore more from the menu and maybe even their Weekend Brunch Menu
34 Sur
Location: Arblote #9 Design Plaza, Calle Parque de los Ninos, Guaynabo
GPS: 18.362985, -66.112962
Hours: Mon – Thur 11:30am – 10pm, Fri – Sun 11:30am – midnight
Parking: A few pasrking spots, valet parking and nearby street parking
More Info: Facebook